This experience features sunshine, stunning scenery and excitement, tackling grade 3 white water rapids at Barron Gorge. All led by our 2 incredible guides who have faced some of the most incredible rapids across all corners of the globe.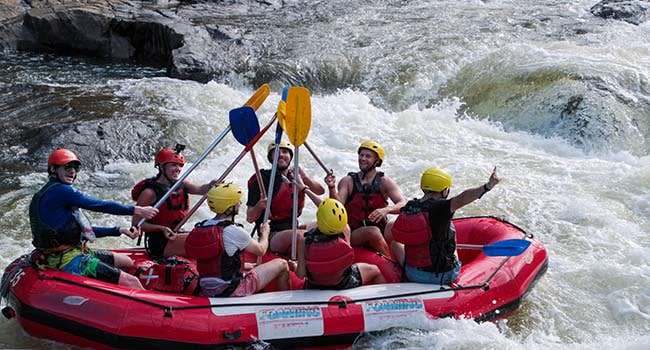 A group of strangers became a team
There was one guide in each boat to show us the ropes. We had Rob who was a real character - witty, charismatic, a bit of a joker and made us feel very safe as we made our way down the Barron Gorge. There were a total of 6 in our raft and it didn't take long before a group of strangers became a team as we began chanting different rowing terms to get us paddling in time with each other.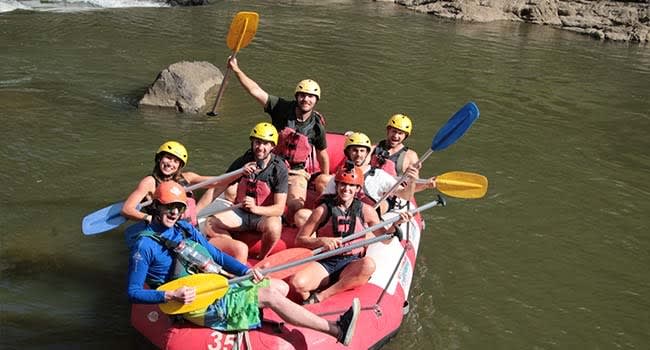 This truly was the full rafting experience
We were taught all the skills needed to face the most difficult rapids by learning the ropes on what to do if the raft flips, twists and dumps. This crash course in what to do in any circumstance made us confident we could take on anything the rapids sent our way.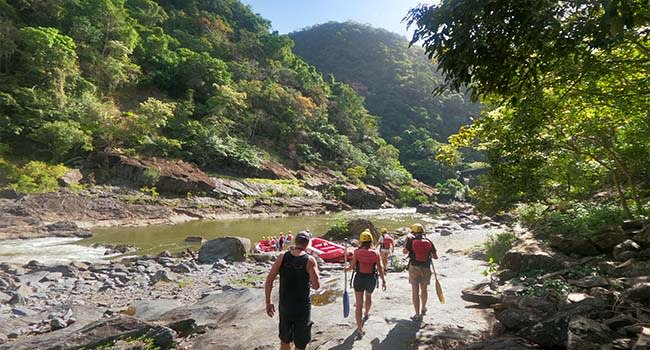 One of our favourite tours
The beautiful Barron Gorge was one of our favourite tours. It is located just 20 minutes from the centre of Cairns or 40 minutes from Port Douglas and is surrounded by lush rainforest with the sun peeking through gaps in the rugged mountains.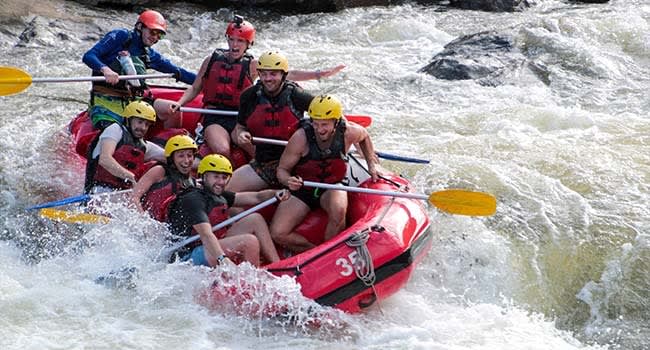 This definitely got the heart racing
We had now been given the A to Z on rapid rafting… but who had been listening? Well, it was time to be put to the test! After capsizing the next thing I knew I was resurfacing with the group, avoiding swallowing the water through the laughter. We had found ourselves in the water and all grabbed a hold of the side of the raft. This definitely got the heart racing and blood pumping!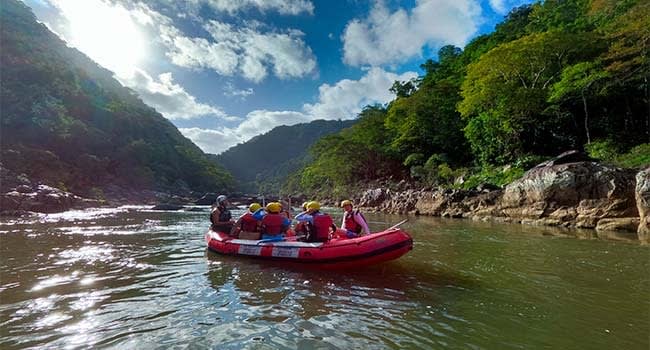 We will definitely be back
Back into the raft we got and continued down the beautiful Baron Gorge, we got to know our fellow rafters whilst floating down the calmer sections which were intermittently broken up with rapids that kept up on our toes. As the sun began to set, we could see the fiery orange sky slowly melting into the mountains around us. We pulled up at a riverbank, shared some final high fives and that was a wrap. This was an epic half day tour and we will definitely be back!