There's nothing better than spending a night in the great outdoors. Whether you want to discover a new area, spot some wildlife or soak in the glory of finishing a five-day trek; don't let the cold weather stop you from enjoying an awesome overnight, camping adventure.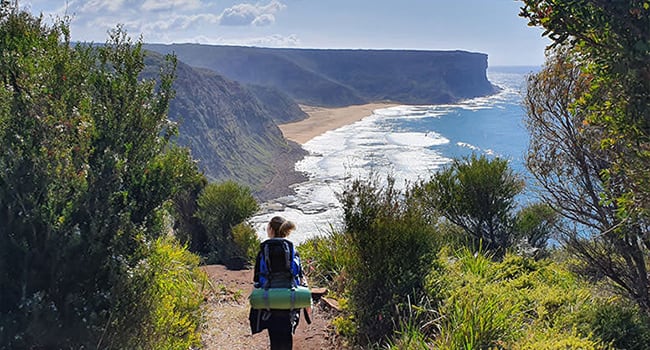 Royal National Park, Sydney NSW
Stunning scenery, lush forest paths, secluded beaches and even a stroll through the glow worm tunnels; this two-day camping trip in Sydney's Royal National Park is not one to miss. With all the gear included, all you need to bring is yourself and your best adventure buddy for a night amongst the wilderness.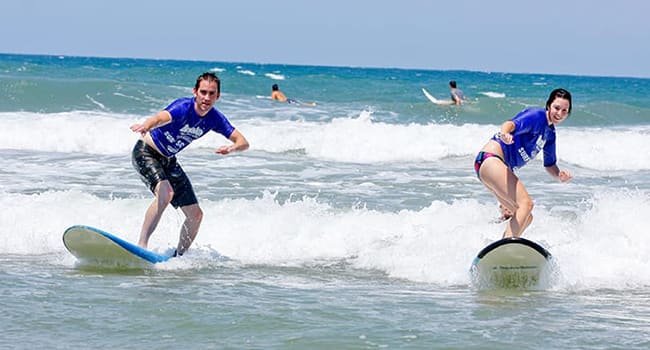 Weekend Surf Camp, Seal Rocks NSW
Leave the hustle behind and head just three hours from Sydney CBD into a weekend of surfing, playing volleyball and chilling by the pool. Enjoy two nights cabin accommodation with 3 surfing lessons included, so you can sharpen your skills and ride some waves. The stunning waves of Seal Rocks is calling your name, surfs up!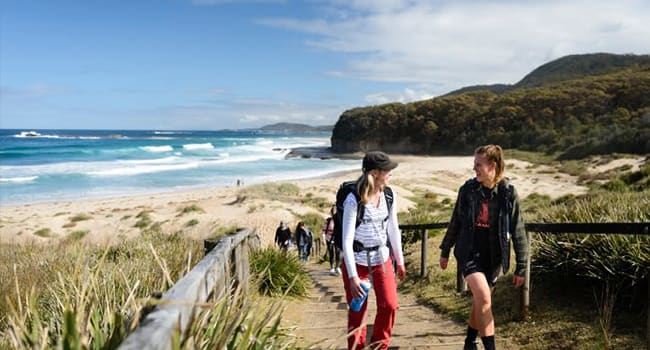 South Coast Hiking Trip, Sydney NSW
Keen to get out of the city? This three-day hiking adventure will see you picked up from Sydney, and take your wandering through the beaches and rainforests of Murramarang National Park. Explore forest paths, cliff-top views over the ocean and amazing beaches as you complete your journey. Keep an eye out for the wildlife, with lazy kangaroos often seen relaxing on the shores of Pebbly Beach.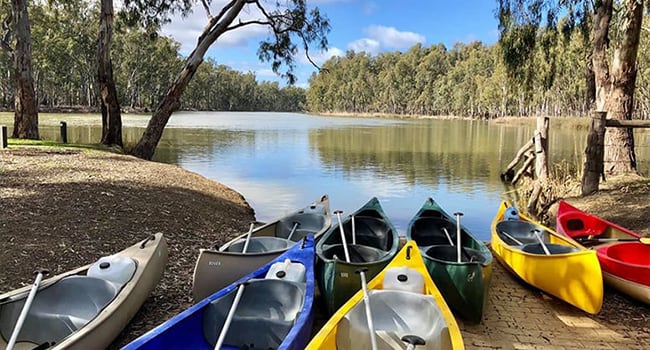 River Kayaking & Camping, Wyuna VIC
Gear up for an exciting three-day adventure and camping trip at Wyuna, in the Goulburn Valley region north of Melbourne. Ready with all your campsite necessities you're free to paddle along the Goulburn River and enjoy some much needed time in the wilderness.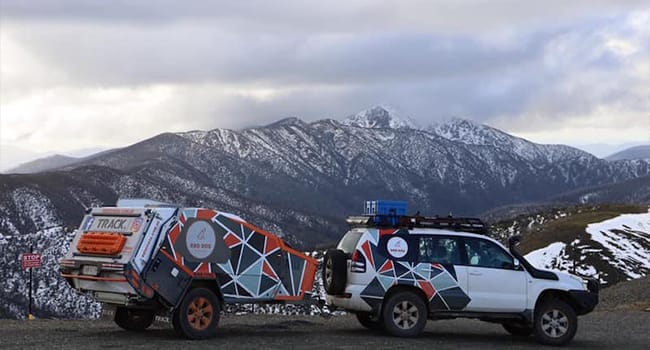 Camper Trailer Hire, Brisbane QLD
Get off the beaten path and head where the wifi is weak, when you hire out your very own Tvan Camper Trailer. Head out from Brisbane city and enjoy feeling like the world is your oyster. Settle in for two nights anywhere you like, and enjoy camping with all the equipment you need sorted. Van life, anyone?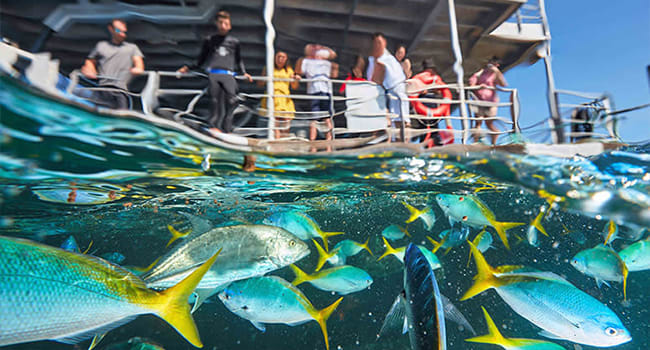 Great Barrier Reef Snorkelling, Cairns QLD
If one of your dreams is the sleep under the clear, starry night sky as you drift over the Great Barrier Reef, this adventure is the one for you. Spend two days snorkelling and enjoying all the best activities the reef has to offer. Spend your nights sleeping under the stars right on the water, while you rest up for more fun! Swimming, snorkelling, underwater observatory and even just soaking in the sunshine; discover so much at once with this cruise.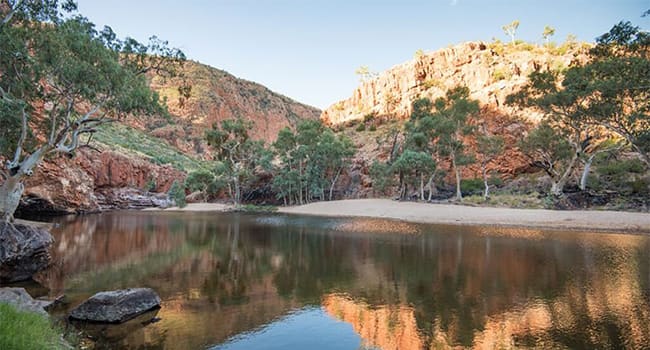 Larapinta Trail Trek, Alice Springs NT
Trek the heart of the Australian Outback, with this unforgettable adventure. Spend your days wild swimming and hiking across unreal scenery, and your nights sleeping under the clear milky way. This five-day trek is not for the faint-hearted, but is something we think everyone who can, should. An extremely rewarding journey for anyone with an adventurous heart.
Ready?