When you think of Byron Bay you probably think of Chris Hemsworth, chai lattes, quirky cafes, buskers on every corner, but alongside this lineup are the adventurers. Those seeking adrenaline filled experiences that are filled with excitement. Well, they have come to the right place, as have we. This time around we got to experience a sea turtle snorkelling tour at Julian Rocks, Byron Bay.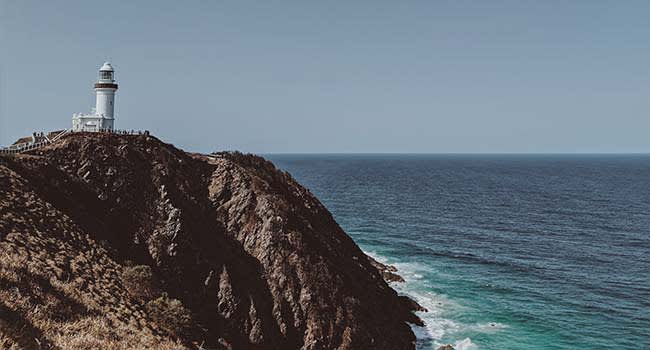 Definitely an iconic spot and for good reason
My day began before the sun rose and I was out pounding the pavement in the quest to catch the sunrise from the Byron Bay Lighthouse… Definitely an iconic spot and for good reason, it is stunning! Upon returning I grabbed a coffee and some scrambled eggs at Bayleaf Cafe, one of my favourite cafes to hit whilst in Byron.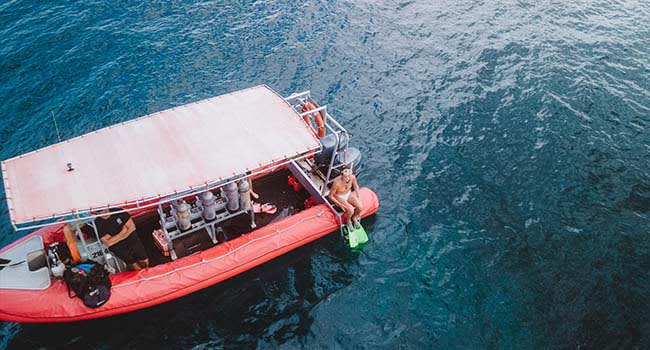 I had no idea about this hidden gem
8:00 am rolled around and I was eagerly awaiting at the Byron Bay Dive Center ready to embark on a two and a half hour tour to snorkel with sea turtles and an array of marine life out at Julian Rocks. It feels wild that I have visited Byron Bay at least 10 times and I had no idea about this hidden gem just off from the beach.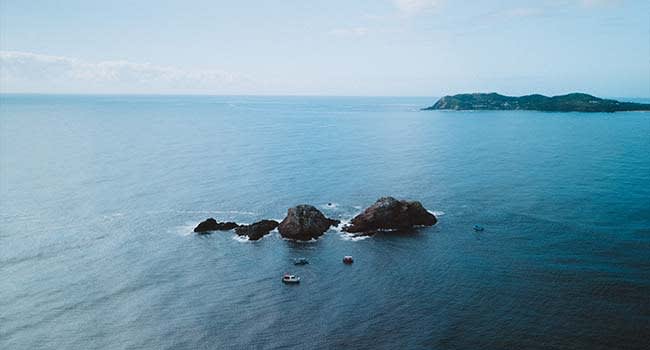 A mix of scuba divers and snorkelers
We were given a short yet thorough briefing by the team and met the rest of our tour group. Everyone was kitted up with wetsuits and snorkel gear before the short 5-minute drive down to the beach.
The crew were very informative as they told us about the area and some of the life we could expect to see below the water. The group was a mix of scuba divers and snorkelers which was perfect as most of my friends love diving whereas snorkelling is more my cup of tea. I figure that whatever I can see within 5 meters is good enough for me, the depths of the ocean can stay as an unknown (haha).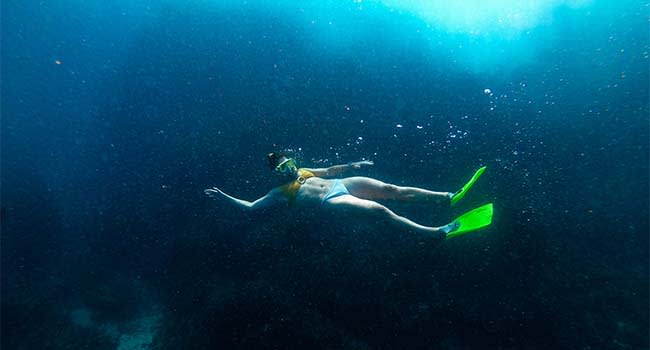 Before we knew it we were in the water
The beach we took off from is called 'The Pass,' which is a pretty iconic beach in Byron Bay for surfing. We whizzed out from the beach and over to The Julian Rocks Nguthungulli Nature Reserve on a boat that held about 10 of us and 2 crew. I could feel the warm sun beaming down on me as we bounced on the edge of the boat. We rode crossed over the waves for about 5-10 minutes and before we knew it we were in the water!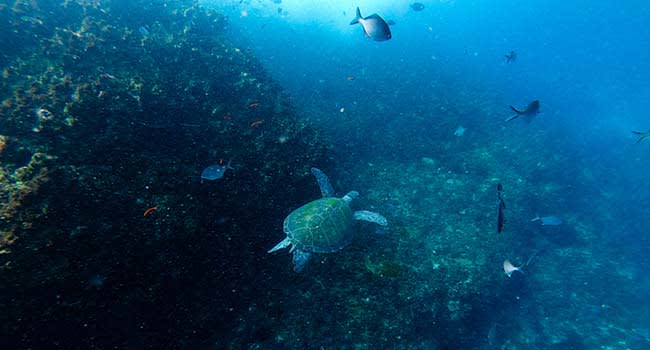 There is no shortage of marine life
Julian Rocks has a reputation for being one of the best diving locations. And now I know why! The calmness underwater contrasts directly with water swirling around above, crashing hard against the rocks. Below the water's surface, there is definitely no shortage of marine life to discover. Whilst snorkelling I was constantly in awe. I swam beside leopard sharks, wobbegong, turtles, rays and so many large fish that varied in colour, shapes and sizes. When the hooter blew to signal it was time to head back to the boat I felt very fulfilled.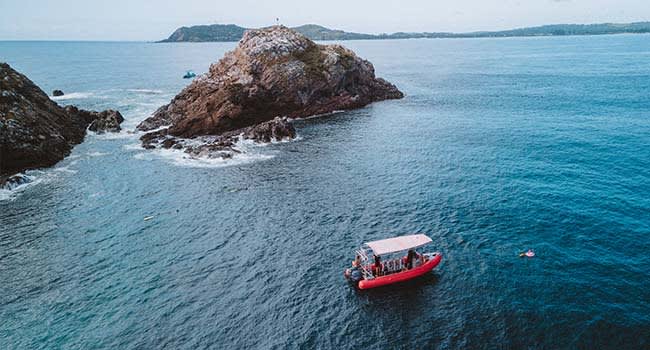 One of my favourite places to snorkel
On the return boat ride, the snorkelers and scuba divers compared all the weird and wonderful things we had seen under the water's surface. What a day! This was hands down one of my favourite places to snorkel! I would highly recommend this experience to anyone and I guarantee you will be a return guest, that's for sure!