One of the most important milestone birthdays someone will experience, so why not make it a birthday to remember? From skydiving, hot air balloons, aerobatics and more, check out these epic 18th birthday gifts.
Why your 18th birthday party should be an experience
If you're unsure of how to spend your own 18th birthday, or you are planning a birthday party for someone about to start their journey into adulthood, an experience is the way to go. Not only are they a super unique 18th birthday party idea, but they allow for amazing life-long memories to be made. Whether it's a fun two-day sailing trip, or a quad bike adventure with all their friends the below experiences can make for an amazing way to celebrate turning 18.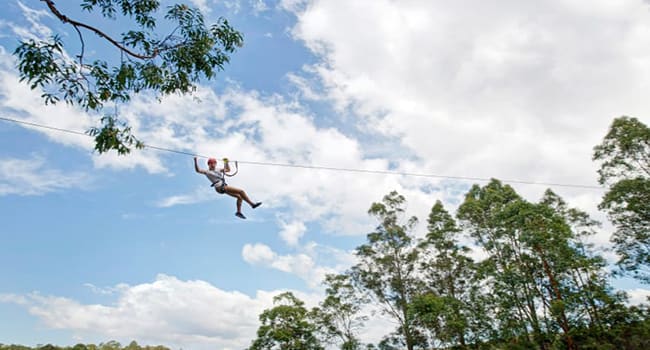 Treetop zipline adventure, Southern Highlands
This 18th birthday present will allow any receiver to wave the final goodbye to childhood, with an incredibly fun day amongst the trees! Treetop and zipline adventures are an amazing experience gift for anyone looking to have some childlike fun. While zooming through the highest zipline tour in Australia, we guarantee whoever goes on this tour will be on a high for weeks to come (even after touching down).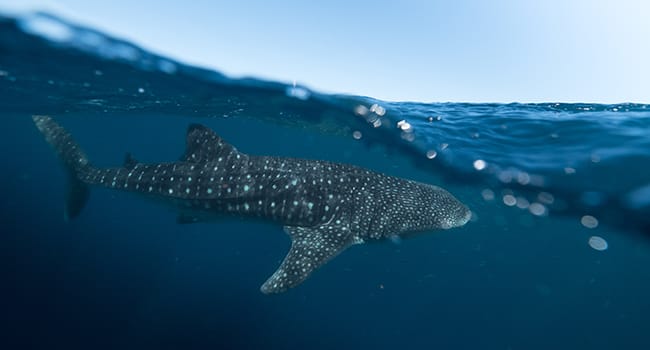 Swimming with whale sharks, Exmouth
Looking for an unforgettable gift? Swimming with sharks is the ultimate 18th birthday gift idea. Not only is it something on everyone's bucket list, but it's also life-changing. For an experience that is really special, swimming up close with whale sharks and an abundance of incredible marine life is unmatched.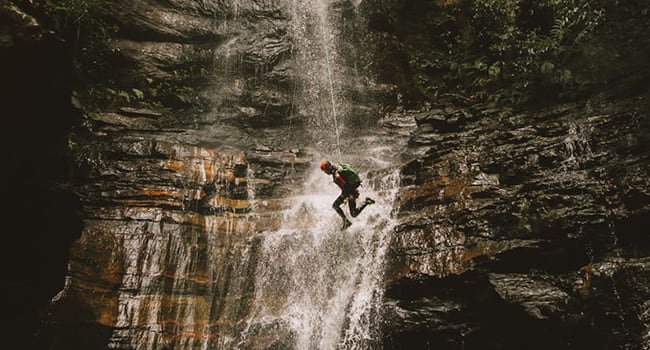 Canyoning, Blue Mountains
Canyoning is one of those adventures everyone should do at least once in their life. This half-day canyoning experience at Empress Falls in the Blue Mountains is perfect for beginners and is the best 18th birthday gift for those who seek adventure.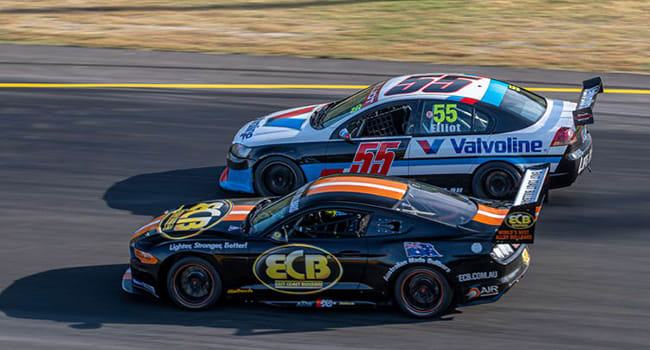 V8 Race Car lap drives, Eastern Creek
There's no feeling like sitting in the driver's seat of a powerful V8 engine race car. The exhilaration is unmatched and is the perfect send-off into adulthood. After tackling the long straights, tight and tricky corners and rising curves of the track, this 18-year-old will feel like they can take on the world.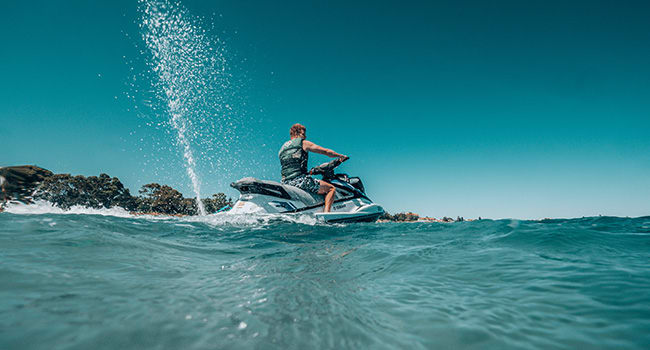 Jet skiing, Rockingham
There's no better feeling than flying freely on the back of a jet ski! With guaranteed good times to be had, splashing around the beautiful waterways of Rockingham is an awesome gift for a summer baby. This adventure will keep everyone feeling young at heart.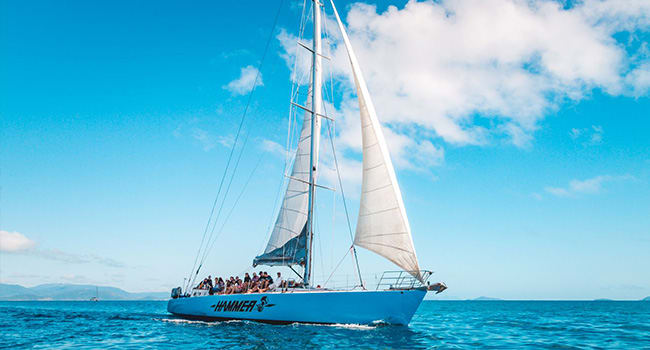 Sailing trip, Whitsundays
We think turning 18 requires not just one day, but an entire birthday weekend. This 3-day sailing adventure around the Whitsunday islands will leave every passenger with memories that will last a lifetime. From snorkelling in the great expanse of reefs to jumping overboard for a hike, and even sleeping under the stars. This is an adventure filled with endless fun.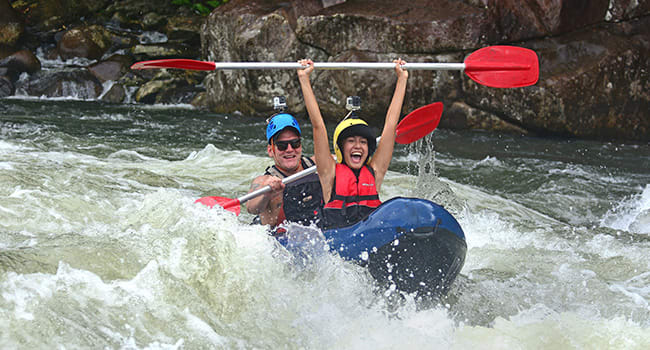 White water rafting, Tully River
Once you've taken on the rapids of the Tully River, you can certainly take on anything adulthood throws your way. Dashing through the pristine rainforest, while taking on the white water rapids is an epic journey, fit for any 18-year-old looking for a challenge.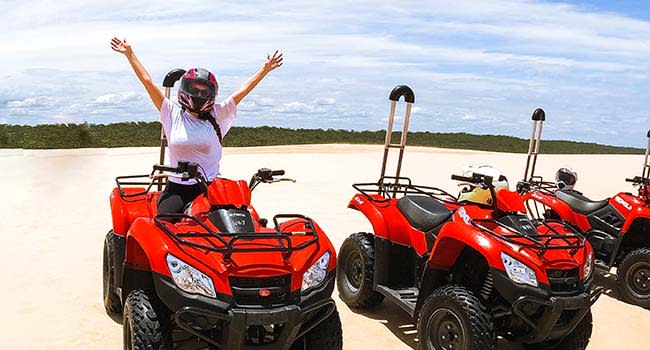 Quad Bikes, Port Stephens
Forget the classic 18th birthday party, this quad bike tour in Port Stephens is such a great way to celebrate a milestone birthday! Grab your mates and head up, down, over and around the great sand dunes, on your very own quad. An awesome 18th birthday gift for an adventurous soul.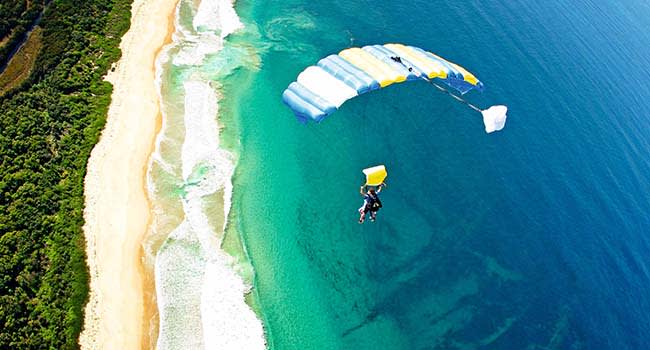 Sky diving, Wollongong
A rite of passage for anyone who loves an adrenaline rush. Giving the gift of skydiving is not only a sure-fire way of creating a memory that will last their entire life, but it will also help instil a feeling of being able to tackle anything. Which is something we all agree is needed when heading into adulthood. Give the gift of this amazing freefall over the shores of Wollongong Beach.
Ready?
best seller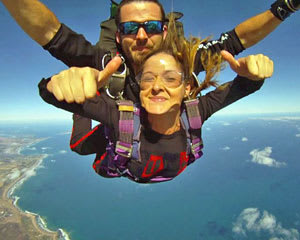 VIC: Melbourne
BEST SELLER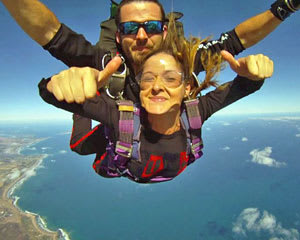 VIC: Melbourne