Whether it's his birthday, anniversary or just because, the gift of adventure is one that will never grow old. From V8 race cars, epic jet boat experiences to skydiving; your husband is going to love the gift of adventure.

For the husband that has everything, an experience gift is the way to go. Whether it's something you can do together or a challenge for him to face alone, you cannot go wrong with the gift of adventure.
Experience gift ideas your husband will love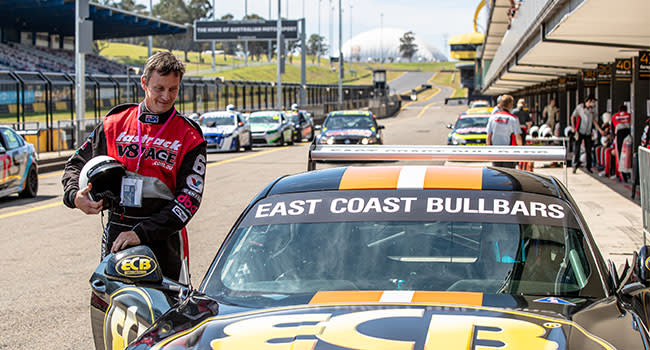 V8 Race Car Laps, Eastern Creek
There's nothing like the unparalleled adrenaline rush you get while in the front seat of a V8 race car. These four thrilling laps around Eastern Creek Raceway will leave your husband on a high for weeks to come! After conquering a challenging mix of long straights, tight and tricky corners and rising curves will leave him feeling like he just placed number one at the V8 Supercars.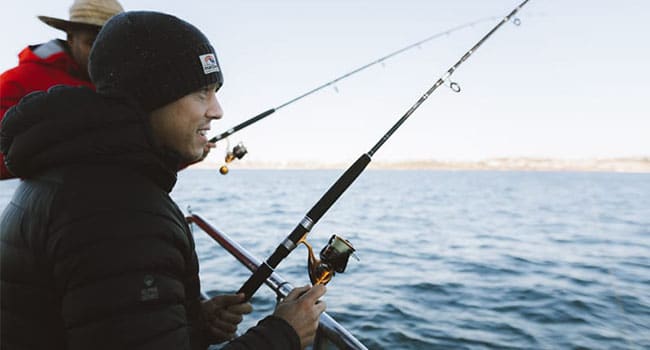 Deep sea fishing, Sydney Harbour
Fishing is a great gift for any adventure-loving husband. Cruising out past Sydney Harbour, he will experience a feeling of freedom in the fresh sea air. For half the day he can try his hand at catching a variety of deep-sea species. With high-quality fishing gear provided, all he will need to do is enjoy the day and try his luck!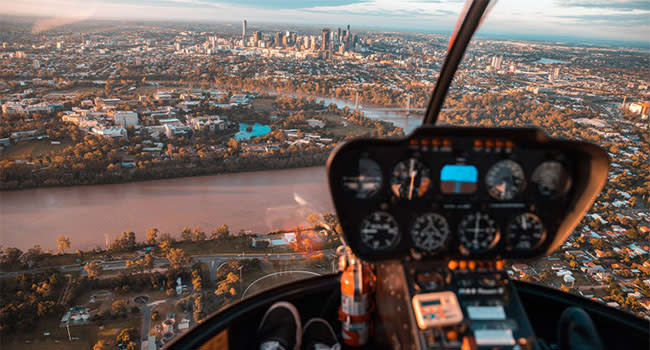 Helicopter ride, Brisbane CBD
A spectacular sky-high journey in a helicopter will not only give your husband a bird's eye view of some of Brisbane's most iconic landmarks, but it's a gift that has long-lasting memories. Soaring over Brisbane city he'll see incredible views of the Story Bridge, the Gabba Stadium and more. What's even better? This experience is for two, so you can join him.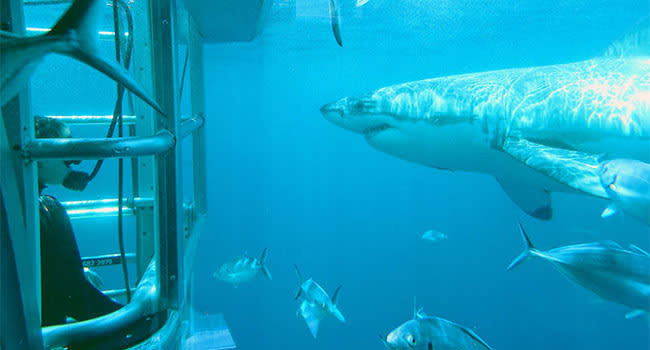 Shark cage dive, Port Lincoln
If your husband is a true thrill-seeker, we are certain a swimming with sharks experience is sitting on his wish list. This adventure will give him the opportunity to witness great white sharks up close and personal at the Neptune Islands in South Australia. Whether he wants to stay onboard and spot sharks from above or take on a cage dive and face them below, this is an epic gift idea for him.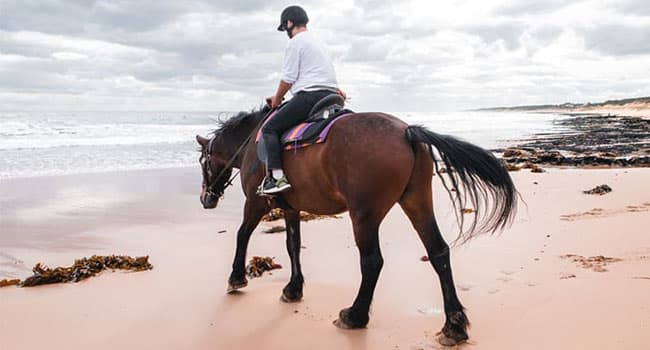 Horse riding, Mornington Peninsula
This exciting bush to beach horse ride is an awesome opportunity to get outdoors, get active and experience an amazing adventure. This experience gift features a sensational two-hour horse ride that begins on the lush forest trails of the Mornington Peninsula and ends on the white-sand shores of St Andrew's Beach. Whether he is an adept rider or a complete beginner, this is an adventure your husband will love.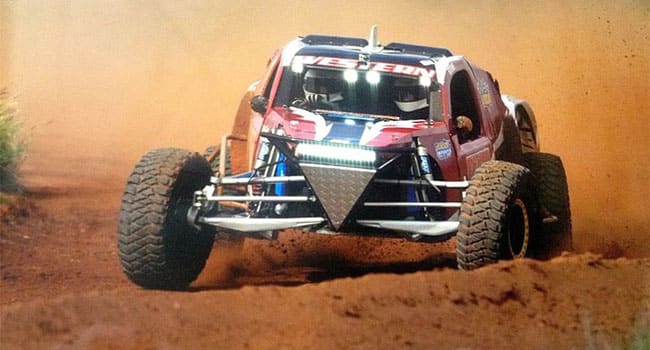 Off-road racing, the Gold Coast
This adventure will give your husband the chance to experience the sheer thrill of extreme off-road driving in a V8 buggy. He'll have the chance to jump into the driver's seat and master the 4 litre Lexus V8 engine himself. These vehicles are genuine race buggies, used in Extreme Off-Road and Desert Races all over Australia.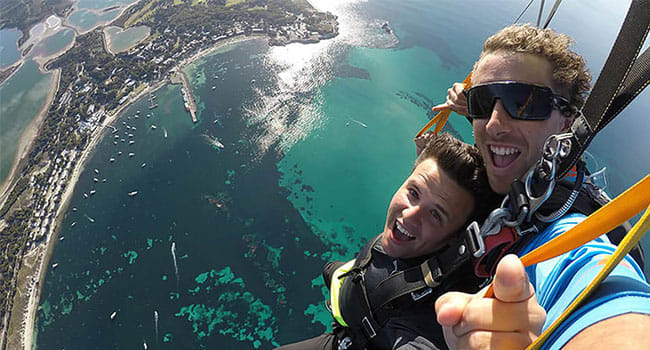 Skydiving, Rottnest Island
Gift your husband the chance to experience the ultimate adrenaline-pumping thrill: skydiving! This experience will take him 15,000ft over the beautiful waters of Rottnest Island before a thrilling freefall and soft landing on the beach. This is something everyone should experience at least once, and that's why it makes a seriously impactful gift.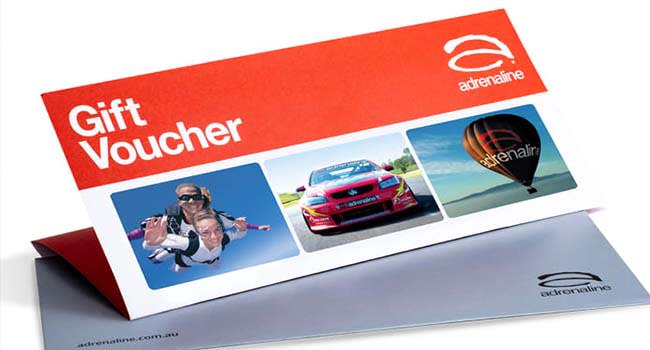 Adrenaline gift voucher
Can't decide between all these awesome present ideas for your husband? Get him a voucher instead. It's valid for 5-years and can be spent on anything across the Adrenaline site. An Adrenaline gift voucher gives him the power to choose his own adventure.
Ready?