According to recent stats, every year, 76% of young Aussies get unwanted Christmas gifts. Which makes one thing very clear: it's time to up the ante on our gift-giving and bring back some fun Christmas gift ideas.
No matter who you're shopping for, we've got an idea that will dare them to live a little fuller. Nod to their adventurous spirit and let them break free from the mundane. With these adventurous gift ideas, the good times of Christmas will continue well past the 25th of December. Shop all of our fun Christmas gift ideas here.
FUN CHRISTMAS GIFTS FOR HER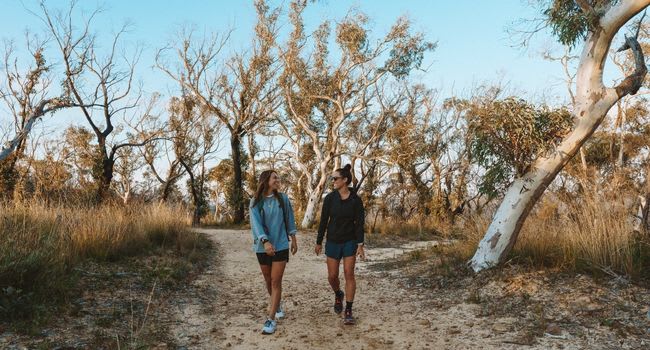 Gifts for her
No matter who you're buying for, giving an incredible adventure will raise the bar and let them jump outside the box. Particularly around the festive season, there's nothing us Aussies like more than the chance to get outside and push the boundaries. Whether you hit some heights with a hot air balloon ride or learn the tricks of trotting with a horse riding tour. There will be no sign of disappointment when they unwrap these fun Christmas gifts.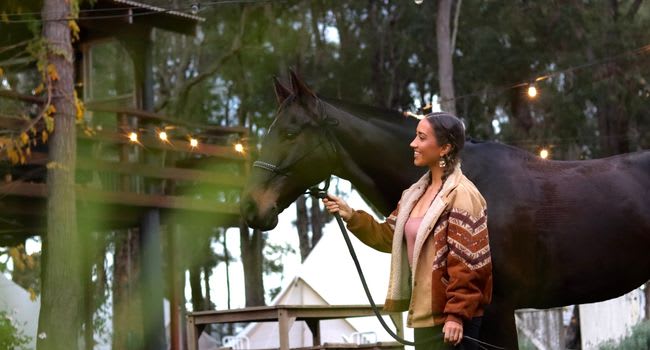 Horse riding tour
Gifting a horse riding tour offers an inspired adventure that can see them trotting through wild terrain like forests, grape vines or sandy beaches. There's skill to riding these strapping mammals, which means a sense of accomplishment at the end of a scenic day. From Margaret River to the Daintree, there's a stack of destinations on offer for our horse riding tours.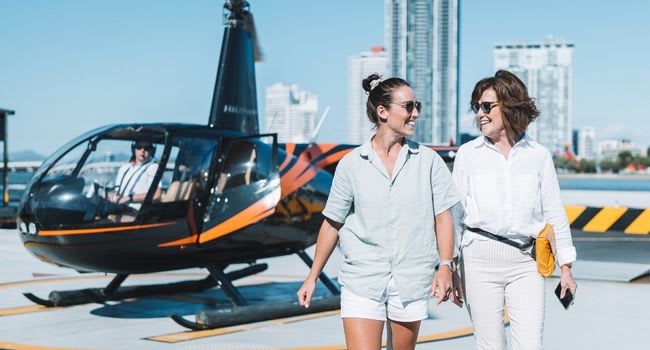 Helicopter rides
Hitting the clouds without a crowd in a helicopter is a sure-fire way to impress this Christmas! Gift a private chopper flight for aerial views of their favourite city and that certain buzz of being in the sky in a very small aircraft. Take it one step up by letting them learn to fly the helicopter, too. New skills for a new year—what could be better?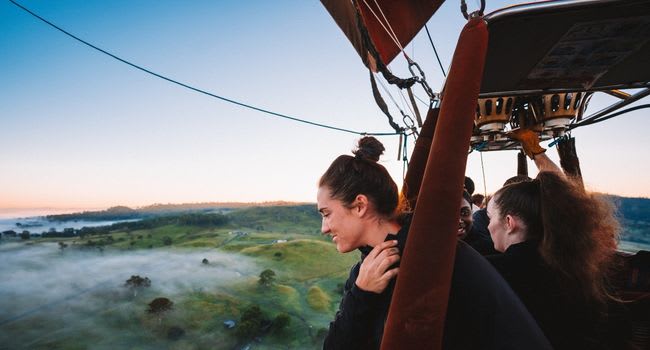 Hot air balloon ride
It's not every day we get the opportunity to rise hundreds of metres into the sky aboard a small basket. This epic adventure is more than just scenery—although there's plenty of that too. It's a chance for them to step outside their comfort zone and lean into a whole new feeling. You'll be gifting a genuine thrill and the gratification of handing over control.
FUN CHRISTMAS GIFTS FOR HIM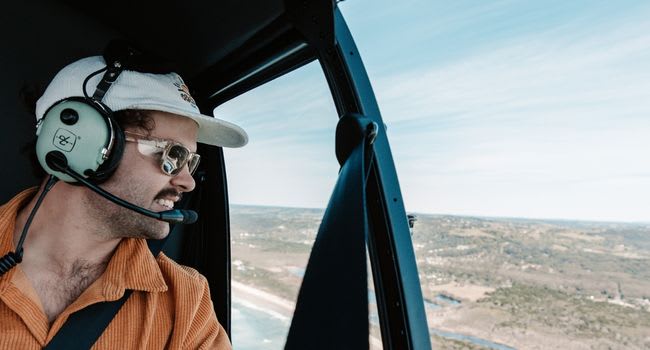 Gifts for him
No one wants to unbox socks and jocks—fact. For gift giving that's sure to impress, you can't look past adventure…The kinds of experiences they wish they could do every weekend but don't always find the time for. These fun Christmas gifts are sure to knock their socks off (probably the ones someone gifted last year).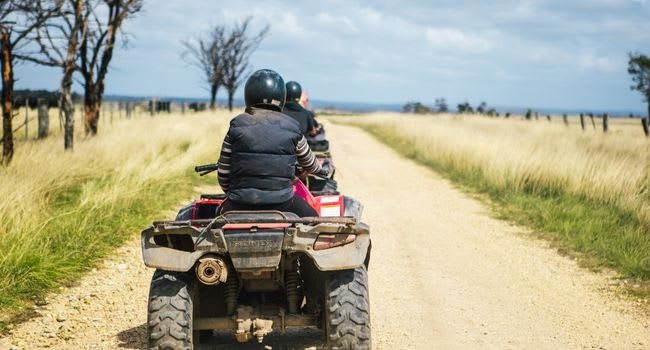 Quad bike tour
Hitting a forest on four wheels is sure to impress any of the enthusiastic adventurers on your Christmas list. Quad Biking Tours allow them to get outdoors and blow off some steam. Ideal for someone with a group of mates who would tag along for the ride.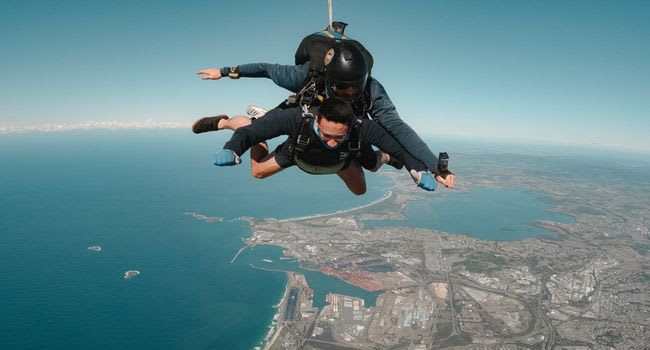 Skydiving Adventure
We all know someone that can't stand sitting still. Satisfy their restless spirit with the ultimate adventure of a skydive. This Christmas gift will take them to the skies for a play with gravity, exhilaration and freedom. Available right across Australia, they can strap in for some scenery and freefall into the festive season.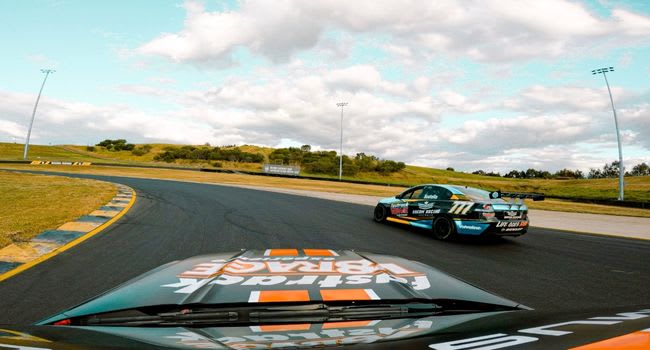 V8 supercar experience
Know someone that likes life better behind the wheel? Let them put their driving skills to the ultimate test with a V8 Supercar experience. Lead-footed laps are available around Eastern Creek, Sandown and many other famed Australian motorsport tracks.
FUN SECRET SANTA GIFTS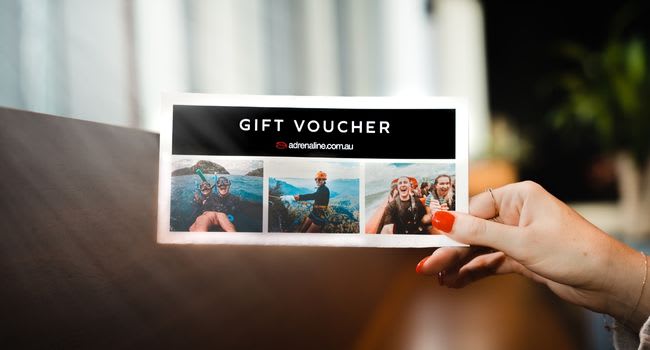 Adrenaline Voucher
Forget novelty mugs and moderately funny t-shirts. The truly fun secret Santa gifts see the receiver unlocking their true potential through adventure.
Secret Santa games are played in many different ways. Sometimes we don't even know who we're buying for. An Adrenaline voucher is always a win, giving them the freedom to choose their own adventure. All ages, genders and interests are covered here.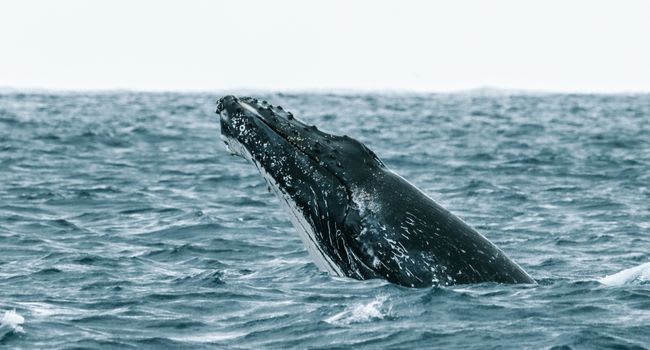 Whale watching experience
Many animal encounters dial up fun but watching whales in the wild is a league of its own. Australia's coastlines offer killer whales, orcas, humpbacks and even whale sharks. On some adventures, they can even take it up a notch and jump in for a swim with them. That's a fun secret Santa gift if ever we heard one.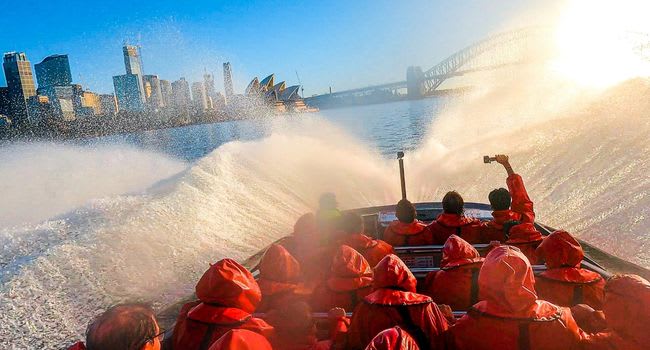 Jet boating experience
If you've ever seen someone post-jet boat ride—soaking wet, smiling ear to ear and buzzing with adrenaline—you'll know this is guaranteed to be a fun Christmas gift idea. Getting thrashed around in a high-speed boat on the water is even better than it sounds, with wild spins and close calls to keep them on the edge.
Ready?