From learning to walk to learning to drive, your dad has been the one right there beside you through it all. The tantrums when you didn't get it right the first time, and the cheers for when you finally nailed it. It can be hard to know how to best give thanks to someone who has seen you through so many life lessons. But if there's one thing we know for sure, the adventure is far from over! Gift him another adventure to add to the memory bank with Adrenaline this Father's Day. With vouchers valid for 5 years with free exchanges, there's plenty of time to add to your adventures with Dad.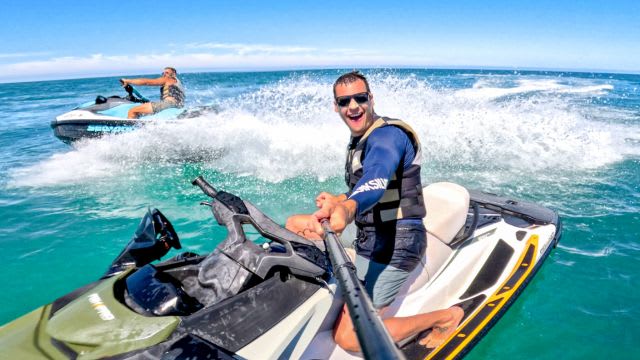 For the dad who helped with homework
A jet ski adventure is the best gift for any dad looking to escape the mundane 9-5 lifestyle. Being out on the water, speeding over waters and feeling the sunshine on his skin; there's no greater feeling of freedom! Bring Dad on a jet ski adventure this Father's Day.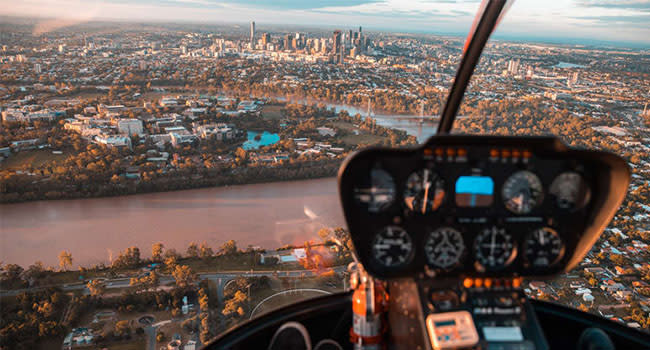 For the dad who taught you to walk
Teach him to fly! Well, not exactly, but this is as about as close as you can get. An exciting helicopter flight is the perfect present to say thanks for holding your hand steady throughout the years. Whether it's a flight high above the city, or over incredible coastal scenery; this experience will leave him feeling on a high for weeks to come.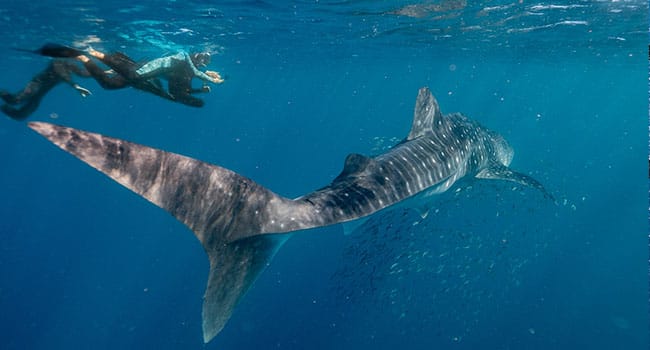 For the dad who taught you to swim
Give him the gift of a lifetime: swimming with sharks! Whether it's the magnificent whale sharks in Exmouth or the beautiful great whites in Port Lincoln, this experience is the best way to say thanks for teaching you how to dive (read: bomb) perfectly into the pool.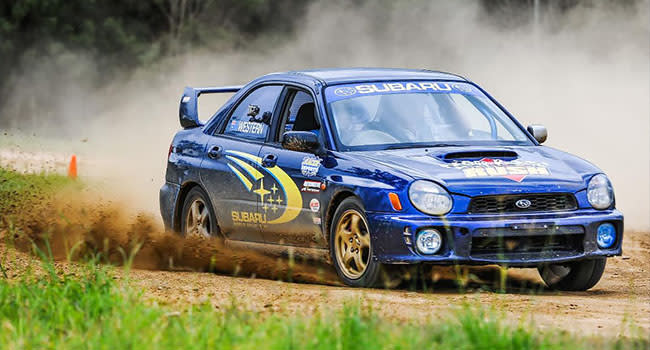 For the dad who taught you to drive
From bunny hopping your way down the street or failing the first 50 hill starts, it was your dad who sat there beside you and patiently reminded you where the clutch was. Rally driving will give him the chance to experience something thrilling and put his driving skills to the test. If he's always dreamt of living life in the fast lane, this is the perfect gift for him.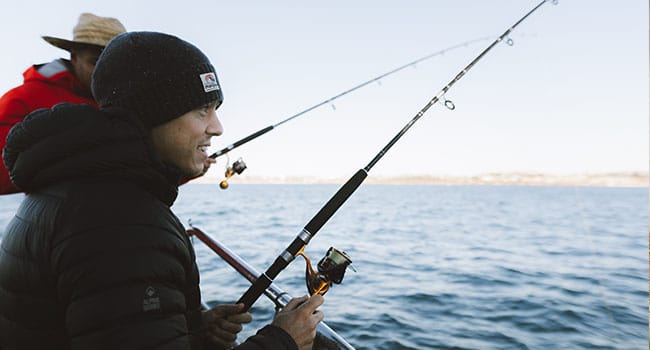 For the dad who taught you to fish
A fishing adventure with your dad will give you time for that long-overdue catch-up. Try your hand at deep sea fishing and reminisce on all the good times you have shared so far, and what's yet to come.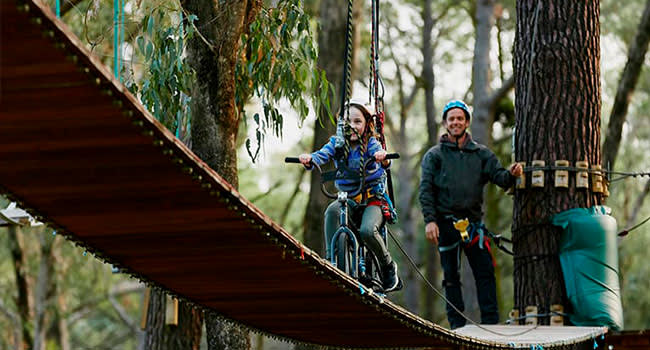 For the dad who is now a grandad
We bet he's going to want to spend some quality time with the grandkids and the best way to do that is with a fun treetop adventure. There's no better feeling than the rush of flying through the air and zooming through the trees. We guarantee it will leave him feeling like a superhero and make for some incredible memories.
Ready?