Sunrise hot air ballooning with friends... This experience makes waking up at 3:30am a no-brainer. The anticipation on the bus paired with the buzz in the air from other people who are equally as excited to start the day floating through the sky. Existing the bus you feel the crisp air and see the fog rising in the sky. Everyone huddles towards the warmth of the fire that makes the hot air balloon go up, up and away. In no time at all you are in a basket and the space between you and the ground is growing rapidly. The view is spectacular as the sun begins to rise.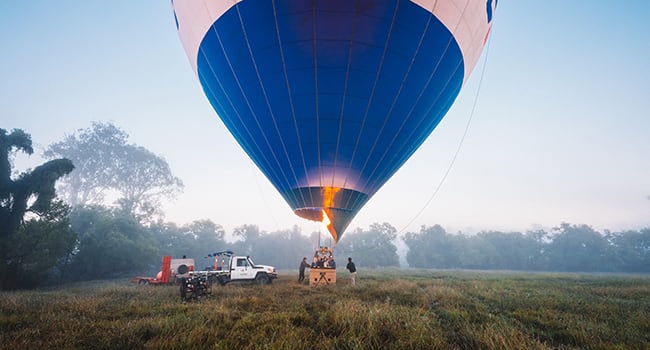 Total peace and silence
You could hear a pin drop as everyone is enjoying the view in total peace and silence. How often do we get to take a moment to just take everything in, all our surroundings... well that is it! It was a beautiful landscape and we caught the last part of sunrise. The sun was rich orange, with fog along the mountain peaks. An amazing perspective of everything from above.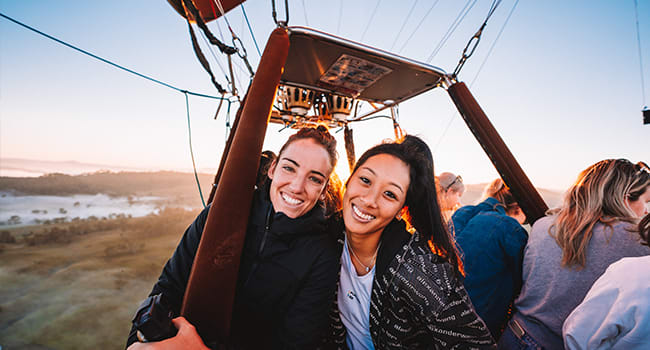 Even better than the first time
This was my second time in a hot air balloon, but it was even better than the first. I got to experience this with two of my closest friends. One was a little scared of heights, but together she felt far more comfortable and was ready to conquer her fear. She loved it, as we all did.
The only people awake in the world
The ultimate highlight of the experience was being able to take some time and be really present. It was peaceful and silent, and I was able to relax with everything slowing down. It is so early in the morning that it feels like you are the only people awake in the world.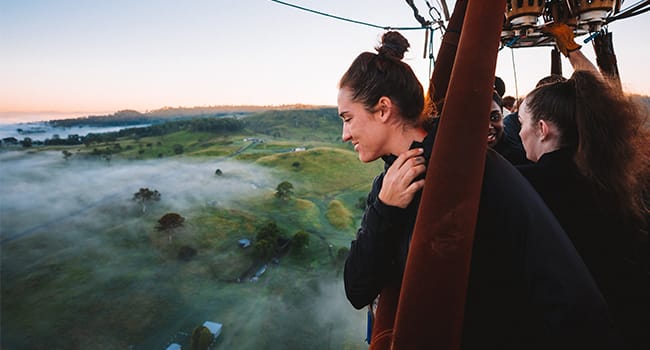 Fills the cup of adrenaline junkies
I would recommend this experience to anyone. This is great to do with friends, family, couples or as a gift to share with a loved one. It will give you those jittery, fun and excited butterflies in your tummy like a kid gets on Christmas morning. We had a pep in our step for the rest of the day. It also fills the cup of all those adrenaline junkies out there. Peeking over the edge of the basked from so high up gives even the biggest of daredevils a real hoot.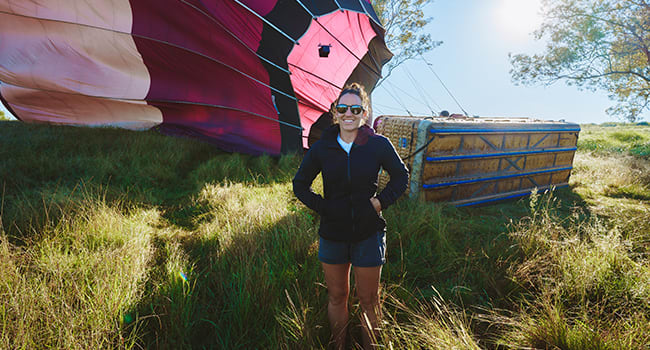 100% worth the early wake up
This was 100% worth the early wake up. It was so beautiful in a hot air balloon above everything else, so early in the day. That fresh morning air paired with the fog made it spectacular.
Ready?
Christmas Deal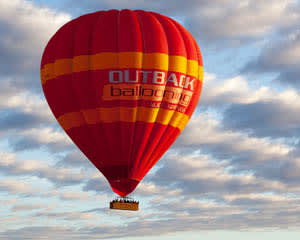 NT: Alice Springs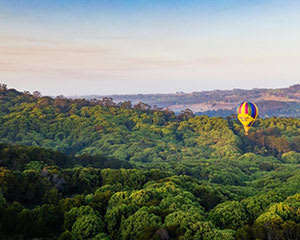 NSW: North Coast
CHRISTMAS DEAL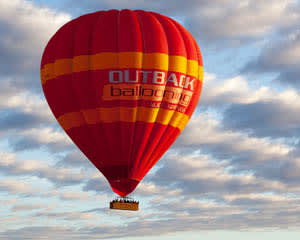 NT: Alice Springs