Hey! My name is Jacqui Bell, I am 26 years of age from Brisbane Australia. I am an ultra runner, personal trainer and Adrenaline Ambassador. In 2020, I became the youngest person to run a multi-stage ultra on every continent in the world whilst also raising over $25,000 for The White Cloud Foundation Mental Health Charity.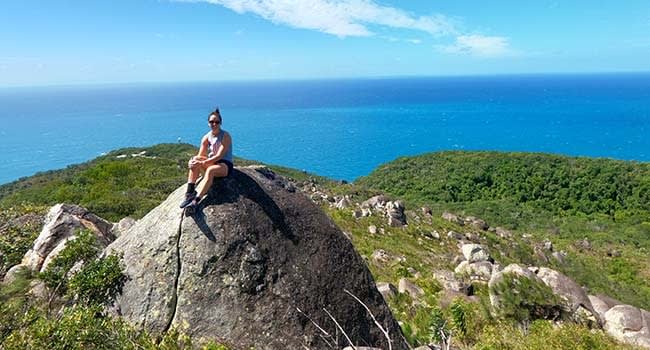 What does adventure mean to you?
Adventure to me is trying new things that make me feel excited and sometimes these might also be slightly daring experiences! I like to push the boundaries to see what I am capable of and I always learn more about myself when I am outside of my comfort zone.
Adventure for me means going beyond my norm and it can be anything from hiking a new mountain to bungee jumping or even going to a cooking class. Adventure isn't one dimensional and it purely means trying new things and constantly discovering!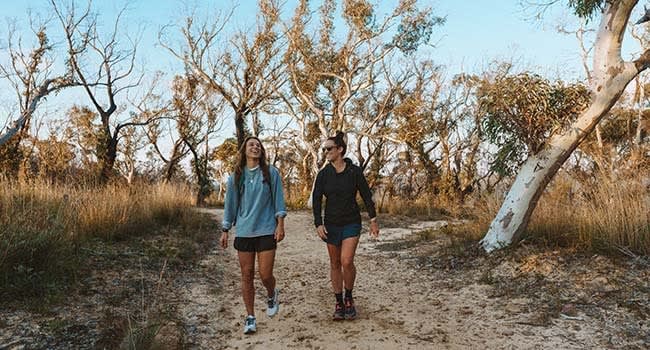 We'd love to know what has been the most rewarding part of ultra-marathon running so far and why?
I began running multi-stage ultra-marathons as a way to improve my mental health and bring healthy habits back into my life. I started out simply by working on the physical pillar of my health by running and it had a flow over effect to my mental health, emotional well-being and social well-being. I have found it very rewarding knowing that other people have begun taking on challenges they didn't think they would be capable of but after seeing an everyday girl like myself conquer something that seemed almost impossible, it has given them the confidence to do so too.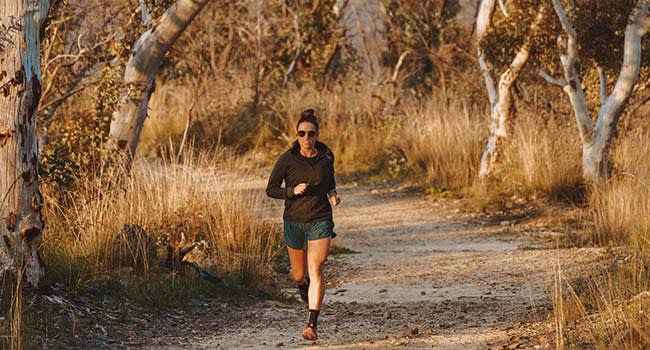 You've mentioned before ultra-marathon running has helped with your mental health journey. Could you explain why that is?
Running has given me the space to really face things head-on. Being out in the desert for a week away from all distractions (phones, tv, friends, family, restaurants and work) it was just me and my mind. You have nowhere to hide and have to learn about yourself quick smart when everything is stripped back. I had to figure out how to conquer the voice in my head and the things I say to myself daily. Thinking about my thoughts and words I ask myself - are they positive ones and I am my own biggest motivator or am I tearing myself down and being my own worst enemy? I can now draw from the tough experiences in the desert and utilise the same skills when things aren't going my way in everyday life. It helps me stay positive.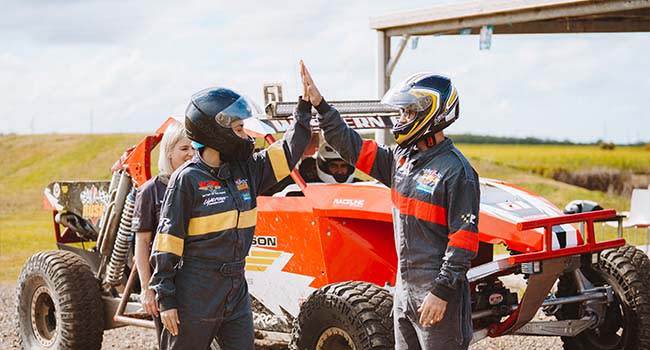 Do you have a go-to motto for overcoming your fears?
I think I have a few small ones...
Have a go!
Never give up, eventually you'll get there!
Do my very best and my best is enough!
I also think about how lucky and privileged I am that my body allows me to run, jump and move when others can't.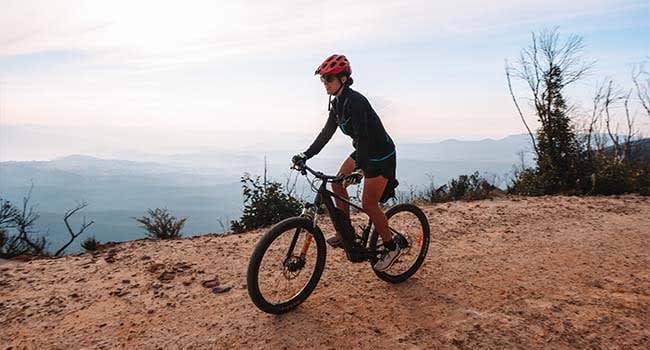 What has been your favourite Adrenaline adventure so far?
I really loved the mountain biking experience in the Blue Mountains, the e-bikes were so epic and the Narrow Neck trail is stunning with views on both sides all the way till the end. A close second would have to be the V8 buggies at the Gold Coast. I felt like Daniel Ricardo and the hot lap when the experienced instructor takes you for a lap at full pace is such a RUSH!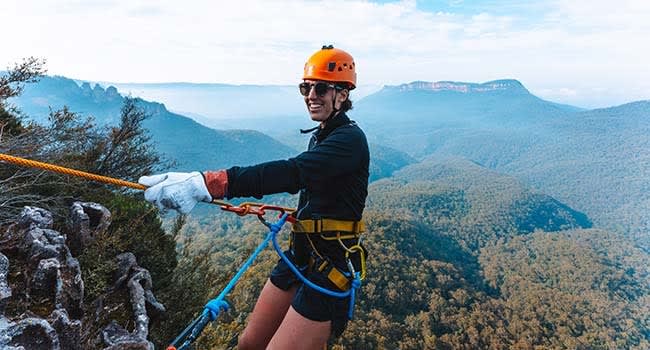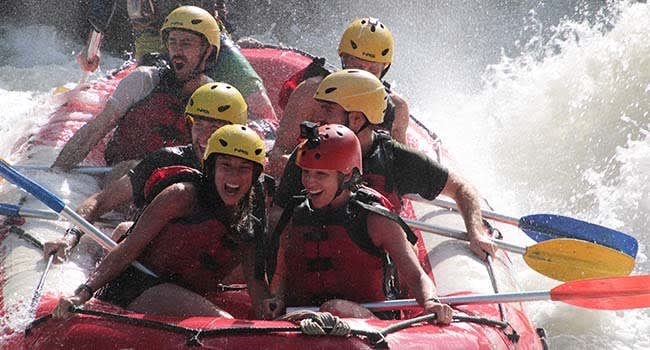 Any advice for someone who is scared to take the leap and face a fear?
Stop setting limitations on yourself, everyone is capable of so much more than they realise. Choose a goal or pick an adventure and then break it down into smaller goals and go get it!