Hey! We are Jimmy & Sarah from Perth, WA. We are travelling around Australia in our Ford Transit van which we named Sandy (@the_sandy_van). We are 7 months into our trip and are currently parked up in Agnes Water in Queensland surfing & soaking up the sun. We are absolutely loving this lifestyle and are so happy we took the leap to leave our jobs and explore our country.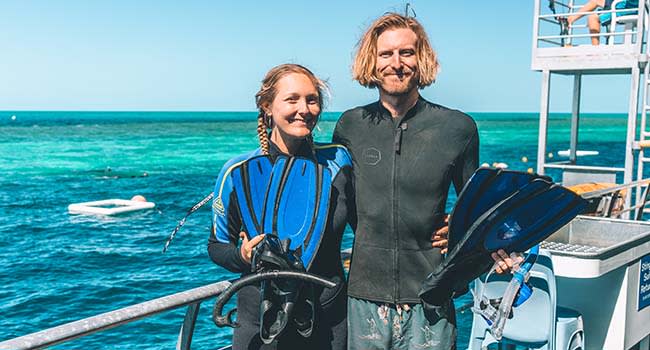 What inspired you guys to start this adventure?
Sadly, both of our dads passed away from cancer recently, which made us realise how unpredictable life can be. We always have them in the back of our minds and they inspire us to enjoy our lives while we can. So… we nearly bought our first house together, but we were outbid at the last minute. We then questioned whether we were ready to be locked into a mortgage at this stage of our lives.
Our typical 9-5 jobs weren't giving us enough flexibility and stimulation, so this was the perfect time for a change of lifestyle. We arrived home from work one day and were feeling uninspired. Out of the blue Sarah said "LET'S JUST GO AROUND AUSTRALIA!" which was followed by a simple "YEP!" from Jimmy. It was from that point forward the search started for our dream campervan.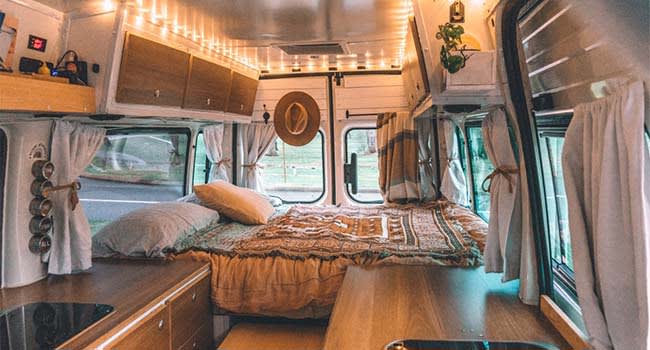 How did you get the ball (or wheels) rolling?
It was March 2020 (just before the first COVID lockdown occurred) and we found our Sandy van! We bought it off an older couple who only used it for small trips up and down the coast. The layout of the van was perfect, and we fell in love straight away. We made the decision to move back in with Jimmy's mum as our rental lease had come to an end and this would allow us to save the money we needed for our trip. And then… we were all locked down and found ourselves being able to work from home. This project of renovating the van kept us occupied in all our spare time at home. We spent our weekends (and most days after work) parked up at the beach which made us so much happier.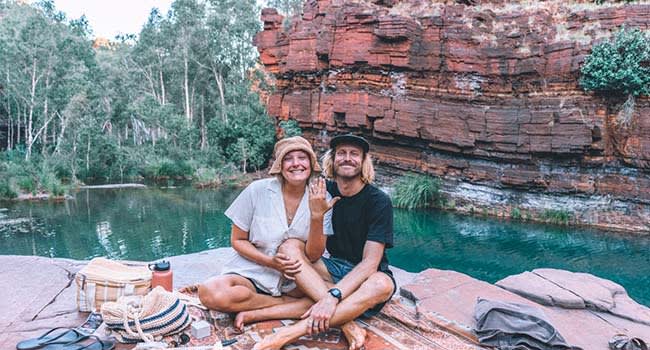 What has been the ultimate highlight so far?
One moment definitely stands out for us and that was getting engaged in Karijini National Park! Jimmy managed to hide the ring under our bed for 6 weeks in the lead up to it without Sarah having any idea. We had a sunset picnic at a really picturesque waterfall for our 5 year anniversary and Jimmy dropped the knee. I think the smiles on our faces tell how happy of a moment this was for us.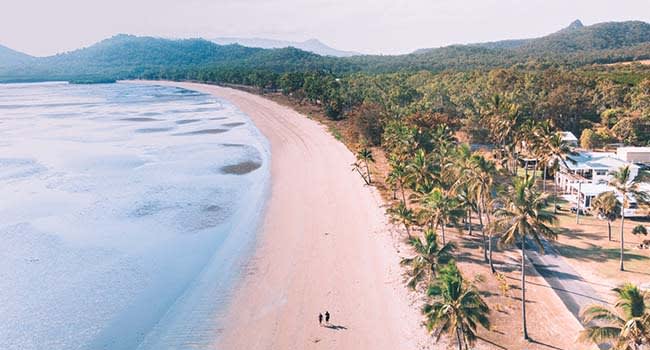 Where has been your favourite spot so far, and where are you most looking forward to?
Our favourite places so far have been Exmouth (WA), Great Keppel Island (QLD) & Agnes Water (QLD). Anywhere with good surf or nice snorkelling, we generally love it. Queensland and Tassie were the states we were most excited to visit. Queensland is definitely living to our expectations so far with its palm tree-lined coastline, luscious rainforests and warm weather.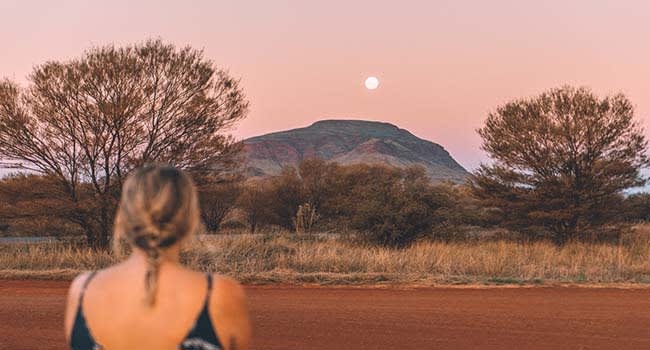 What's one tip you would give to someone who is looking to travel around Australia in a van?
Chase the warm weather around the country. Life is a lot easier living in a van when the sun is shining!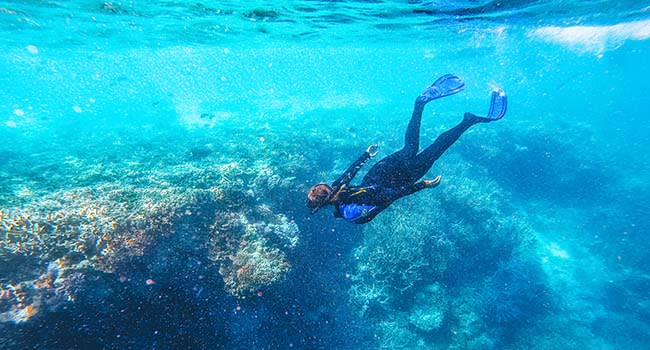 What are three things you would say are absolute essentials for van life?
- The Wikicamps app. So much information on there from campsites to places to fill up your water tank
- A decent 12v fan that you can run through the night. We have had a lot of hot days and nights and it's helped us be much more comfortable in the van
- Solar panels to charge your deep cycle batteries. Some days you don't drive much so the solar panels help to keep your fridge and accessories charged. Free power from the sun... why wouldn't you!?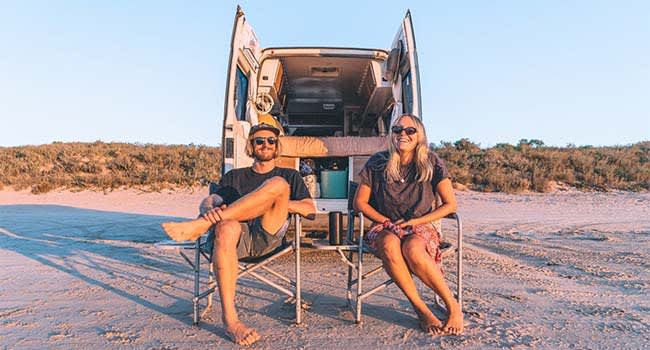 What does the future look like for you guys?
We have really loved staying on people's farms and rural properties on our travels. We want to move down to the Margaret River region in WA and buy a decent sized block of land and start a family there. We love being in the country side and there are lots of amazing places to surf in that area too. We're looking forward to a simpler way of life rather the fast-paced city life that we were used to.