Mother's Day! That one special day of the year where we remind our amazing mum of how much we appreciate everything she does for us. This is the day when we need to put on our thinking caps and come up with an amazing gift to show our mum just how much we love her. For me, there is no better gift than sharing an experience together and soaking up some quality time.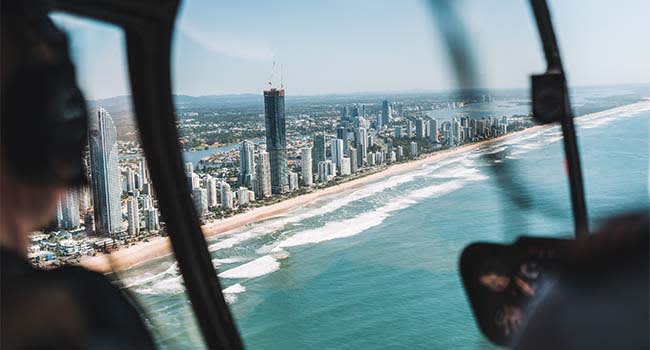 I knew that was the gift for mum
I knew my mum and I had a day planned at the Gold Coast together around Mother's Day so I wanted to lock in something excited for us. When most people are at the Gold Coast they usually think of going to the beach, surfing, maybe paddle boarding, but when I came across Adrenaline's helicopter ride overlooking the coastlines I knew that was the gift for mum.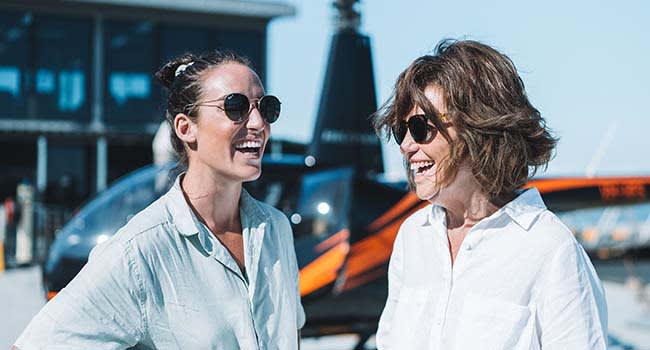 A beautifully clear day on the coast
The sun was absolutely beaming and it was a beautifully clear day on the coast. We were like little kids on Christmas. Mum and I are early birds so we opted for a 9am helicopter ride followed by brunch… I don't think we could have stomached any food pre-ride as our tummies were in knots with sheer excitement.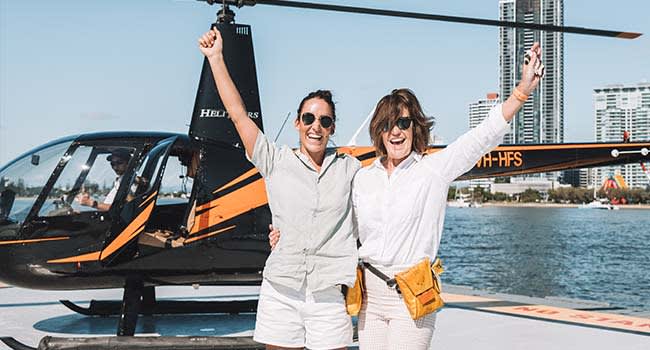 Built the anticipation even more
The flight leaves from the Gold Coast Marina which is right in the heart of the city, surrounded by huge yachts and sailboats which had you dreaming a little as you walk in. The check-in process was seamless. We then watched a quick safety video which built the anticipation even more.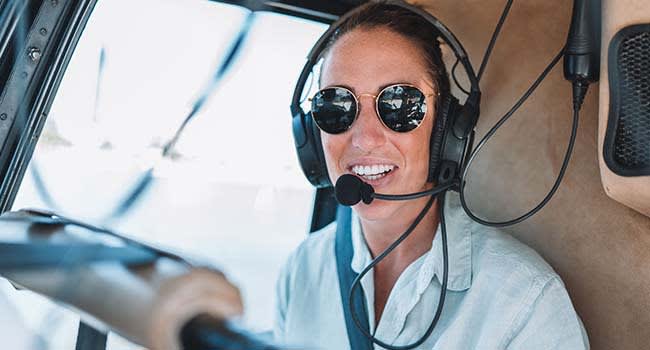 We were PSYCHED!
We walked out through some glass sliding doors and I felt a WHOOSH of air created from the helicopter's rotors. I felt like I was suddenly in the SAS or something as we ducked down and were helped into the side of the helicopter. Mum and I rode next to each other in the back and as soon as we were buckled in the pilot signalled to put the headsets on so we could all chat. I looked across at Mum and gave her the biggest of grins, she did the same. We were PSYCHED!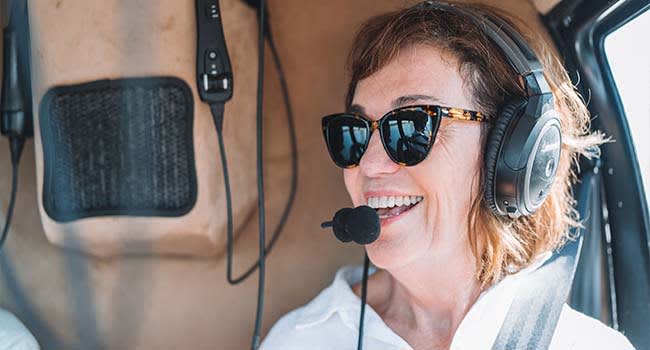 Such an escape from the norm
The 30 minute flight flew by (excuse the pun). There was so much to see and I think the fact I shared it with one of my favourite people made it all that much more special. Mum absolutely loved flying along the epic coastlines of the Gold Coast and the feeling of freedom. This was something new for both of us and it felt like such an escape from the norm. It was a pretty wild feeling being up so high in a helicopter.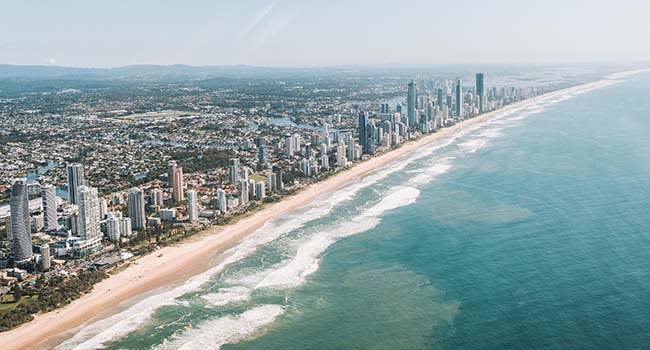 A tough Mother's Day to beat
Mum and I rounded out the morning by heading to a cafe nearby to enjoy a coffee and brunch, but our appetites were yet to come back as we were both on an almighty high! This is going to be a tough Mother's Day to beat. I love my mum so much and I can speak for us both in saying this was one amazing day.