Whether you're looking for a way to fill your next weekend or you want a dash of adventure added into your Christmas school holidays these 10 adventures are sure to be a hit with the whole family. From aquarium and theme park entry to snorkelling with seals or horseback riding, there are adventures for families of all shapes, sizes and ages.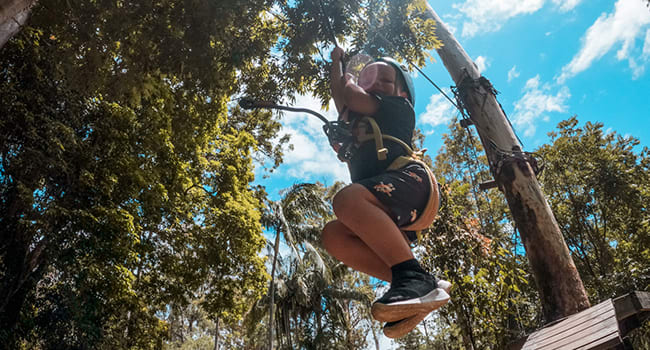 Flying fox and treetop tours
This adventure is fun for the young and the young at heart. Climbing to the tips of the canopy and flying through the treetops really never loses its charm. Add a treetop or flying fox adventure to your summer holiday plans and we guarantee everyone will have a blast.
Jet boats
Jet boat experiences are the perfect adrenaline rush for the whole family. Dash across the water as your captain completes impressive manoeuvres and feel the wind in your hair and salty sea spray on your face. With ample options across Australia including Circular Quay, Surfers Paradise, Phillip Island, Fremantle and more, you are sure to find the right one for your family.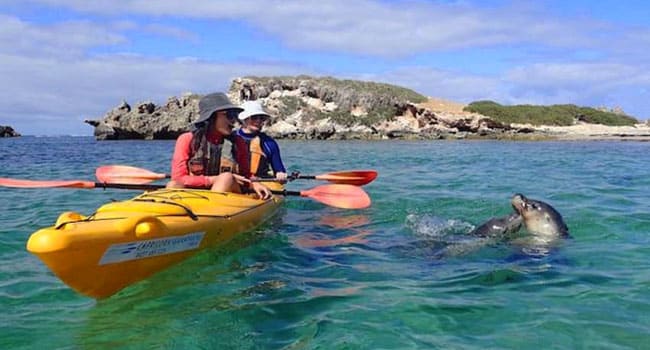 Kayaking
If getting outdoors and enjoying some quality time in the great outdoors is on your agenda for the holidays than kayaking should be on your adventure list. It's the perfect chance to spend some time outside and exploring new areas, with some wildlife spotting along the way. If you've got nature lovers in your family, they will love kayaking!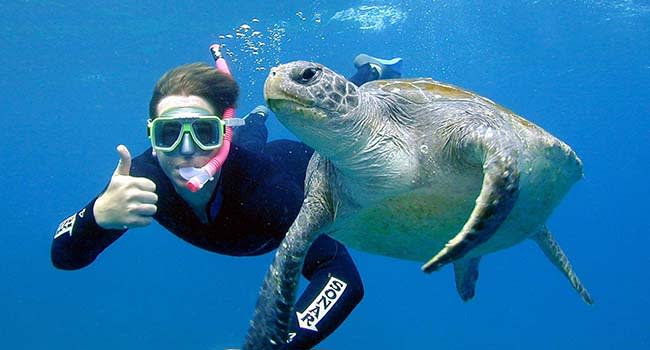 Snorkelling
From getting to know all the local sea wildlife of your area, to cooling off in the hot summer days with an ocean swim, snorkelling is such an awesome way to level-up your trip to the beach. If you're headed to the coast for a holiday or even a day trip to sandy shores nearby, mask up and add snorkelling to the agenda.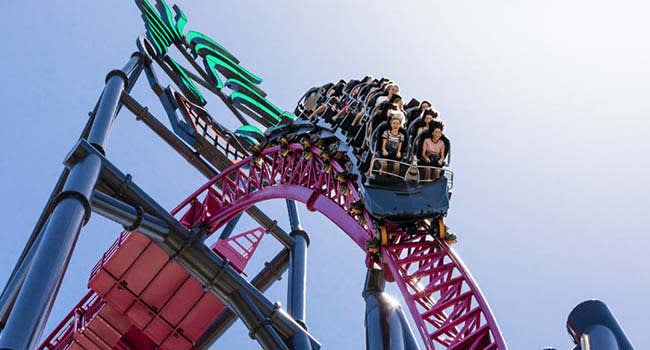 Theme parks
Movie World, Sea World, Wet'n'Wild and more; check out all the favourite Australian theme parks this summer holidays. Everyone has those childhood memories of wildlife encounters, rollercoaster and waterslides, so this summer create even more of those exciting memories with your family. We guarantee it'll be a great time for everyone.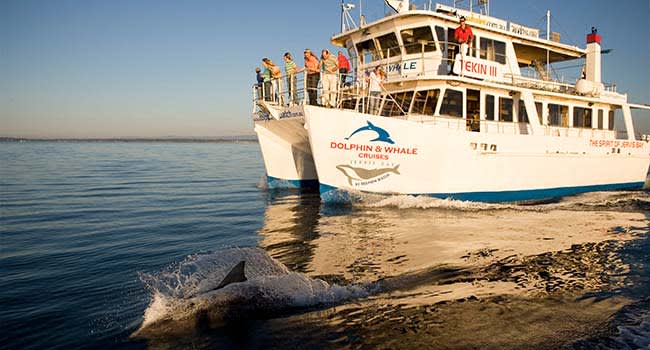 Cruising
From sailing around Sydney Harbour on a classic tall ship to dolphin watching at Jervis Bay, there are cruises for all adventure styles. Whether you prefer an action-packed day out or a relaxed way to spend time out in the sunshine, there are ample options across Australia. This is a great way to round up the entire family from grandparents to grandchildren and spend some quality time adventuring.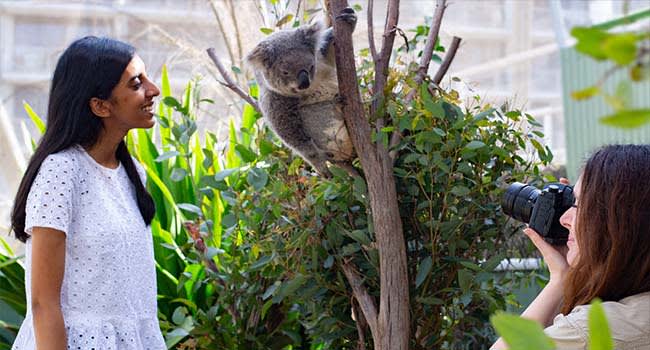 Aquarium or zoo entry
From a close up look at the miracle of Australia's underwater world at an aquarium to personal introductions to your favourite creatures at zoos and wildlife sanctuaries, this is a great family day out. The kids will love getting close and personal with animals of all shapes and sizes while still learning about their natural habitats. From SEA World to WILD LIFE Sydney, find your next day out here.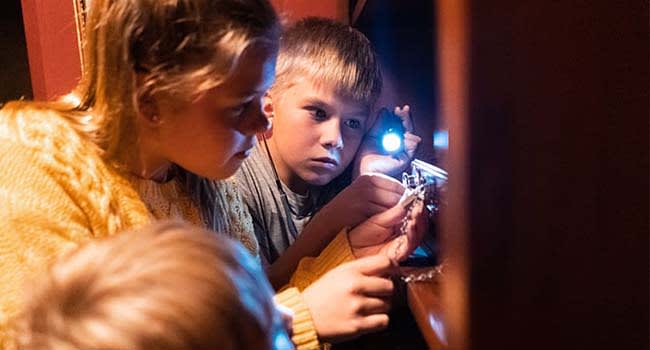 Escape rooms
Are your family up for the challenge? Put your family bonding skills to the ultimate test and see if you can crack the codes and solve the puzzles of an exciting escape room experience. Even though the pressure is on, we guarantee there will be a lot of laughs and an unbeatable sense of achievement when you swing that exit door wide open.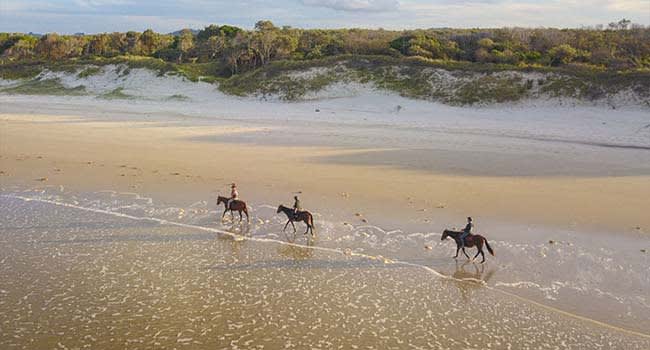 Horse riding
Saddle up for a lively day out, exploring the land on horseback. From trotting across beach shores to making your way down lush bush paths, this is a fun way to spend a day in the summer holidays. If you're looking for something out of the ordinary to add a bit of adventure into your summer holidays, horseback riding is always a good bet.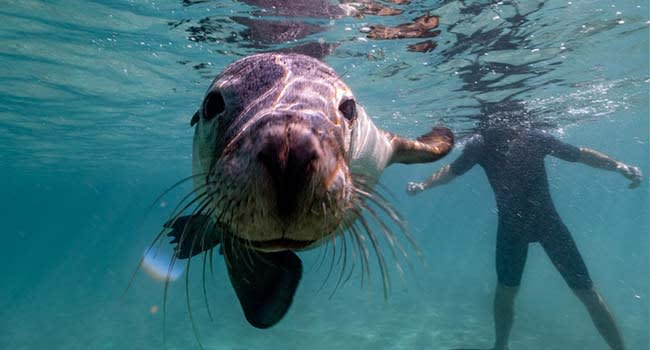 Swimming with seals
Get close and personal with the puppies of the sea this summer holidays. If your kids are wildlife lovers, or you're keen to just experience something completely out of the ordinary, this is the perfect experience. From the friendly seal locals of the Mornington Peninsula to Rockingham, a swim with the seals is an unforgettable adventure.
Ready?