The phrase 'sustainable Christmas gifts' probably makes you think of soy wax candles and baggy hemp pants. But we're here to break the cliche. It's time to put something sustainable and seriously fun under the tree. Enter: low-footprint adventures.
When you gift adventure, you stop yourself handing over a tangible object. Something that's likely to get stashed in a cupboard and probably made of environmentally harmful materials. Plus, with many adventure gifts, you get the added environmental bonus of inspiring them to get outside. After all, reconnecting with nature is a guaranteed reminder to be good to the planet.
To help you out, we've put together a list of sustainable Christmas gifts that are low footprint. We're on a journey towards a more sustainable future when it comes to how we offer adventures, and the experiences below are some of our best matched to that vision.
Plus, they are adventures that are sure to impress everyone on your list. Not just your eco-warrior mates!
What is a sustainable Christmas gift?
Sustainable gifts are presents that do as little harm to the environment as possible. They might encourage green living or replace something environmentally damaging with something eco. Most environmentally friendly gifts are longer lasting and of higher quality than conventional gifts. Which is how adventure really wins. Nothing lasts longer than a thrill you remember for decades to come. And quality time with family and friends trumps everything else. Shop all low-footprint adventures here.
How can an experience gift be eco-friendly?
Gifting an experience means you won't be gifting that pie maker they'll use twice. Or those wrong-size rayon pyjamas they'll forget to take back. But there's more to it than that. Many of our adventures promote mental health and wellbeing, use sustainable practices, reduce our environmental footprint and encourage sustainable living.
Here at Adrenaline, we like to live large and push ourselves to our limits through adventure. But we've got no interest in letting nature pay for our good times. This has guided us to a whole stack of great Australian adventure providers who value sustainability like we do. And it's drawn us to inherently low-footprint adventures like abseiling and hiking. So when you browse our site, you'll find many experiences that support people doing great work for the planet.
Our top picks for the best sustainable gifts
If you are looking for eco-friendly Christmas gift ideas, then high five to you for actually giving a sh#t! Here's our top pick for the best sustainable gifts for your adventurous friends and family with a restless spirit and energetic state of mind.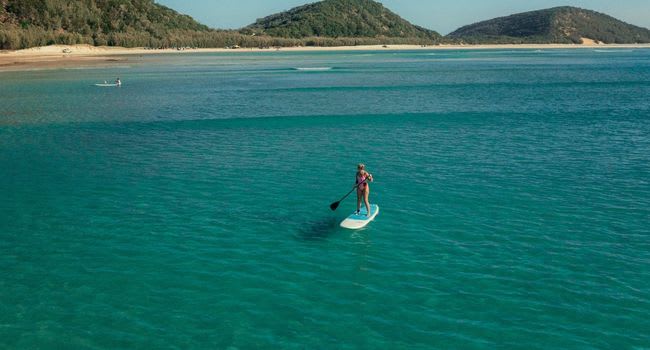 Kayak Tours
Kayaking is a great way to get some exercise whilst exploring the outdoors. Using a kayak doesn't produce any emissions, so the sustainable Christmas gift box is ticked. This is because your own body power will be the only fuel used to get around your chosen body of water. Plus, kayaking is a great way to enjoy the company of friends and family. What a win!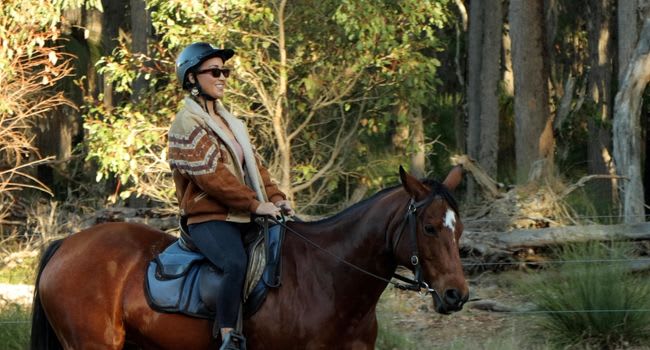 Horse Riding Tours
If you are looking for a sustainable and fun activity to give for Christmas, horse riding is a great option. This adventure has many benefits, including improved mental and physical health. Plus it's a great reminder of how incredible animals are which in turn reminds us to protect their environments.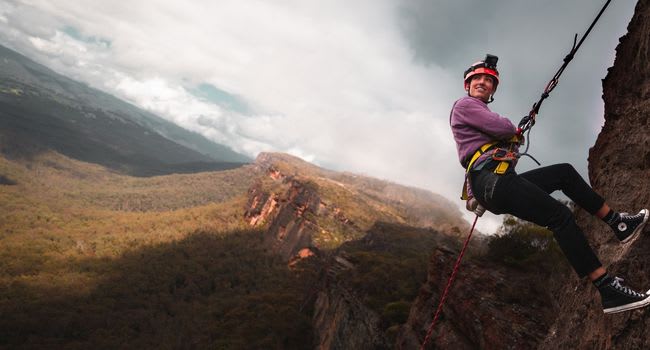 Abseiling Experiences
If you ask us, the best sustainable gifts are those that leave someone screaming with enthusiasm. That's usually the case after an abseil down a rocky escarpment. Found in many scenic spots across Australia, an abseil gives someone the chance to toy with trust and let go of fear. The feeling of accomplishment when you get to the bottom is better than anything wrapped up from your local shopping centre.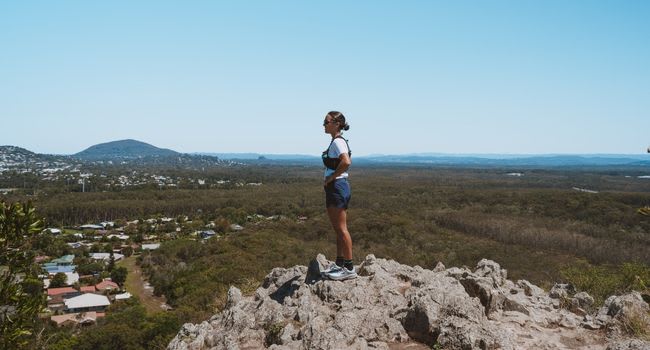 Hiking & Bushwalking Tours
Hiking and bushwalking tours are an epic way to explore the outdoors and get some exercise. The perfect gift for that person who appreciates the great outdoors. There are plenty of hiking and bushwalking tours to choose from around the country. Tours that are so much more than a dawdle past a few shrubs. Think night walks through rugged caves, overnight camping adventures and waterfall swims to the song of local birds.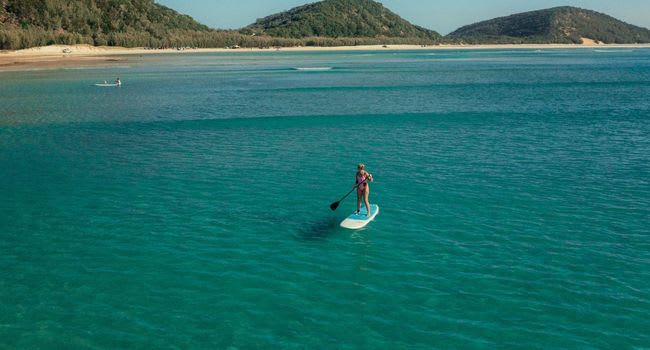 Stand up paddle boarding adventures
If you're buying for someone who loves to conquer a challenge (and not conquer the planet), then stand up paddle boarding is the way to go. A test of balance that comes teamed with the joy of a day on the water. From Brisbane to Byron and Avoca to Adelaide, there are plenty of scenic SUP destinations to choose from. A much more sustainable way to cool down than flicking on the air-con. This tranquil adventure is not one to skip off your Christmas list—or maybe it's the gift you give to yourself!
Ready?