Uncover Sydney's Hidden Gems: Top 10 Affordable Experiences Under $150
Are you ready to embark on an adventure through Sydney without breaking the bank? We've curated a list of our top 10 affordable experiences under $150 that will make your time in Sydney unforgettable. From thrilling water sports to unique wildlife encounters, there's something for everyone. So, let's dive into the excitement of Sydney!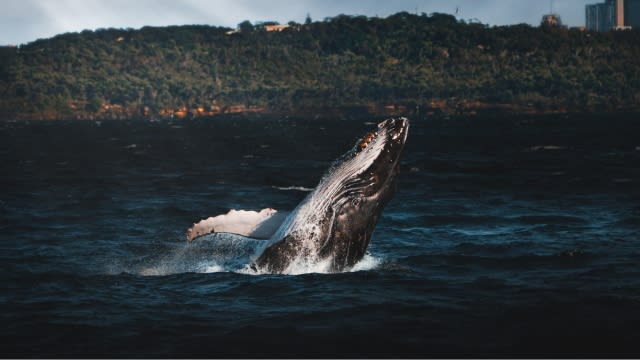 1. Whale Watching in Sydney
Sydney is renowned for its breathtaking whale migrations from June to November. Embark on a whale-watching cruise and be awe-struck by the sight of humpbacks and southern right whales frolicking in the ocean. Experience the thrill of seeing these magnificent animals breach and tail slap, leaving you with memories that will last a lifetime.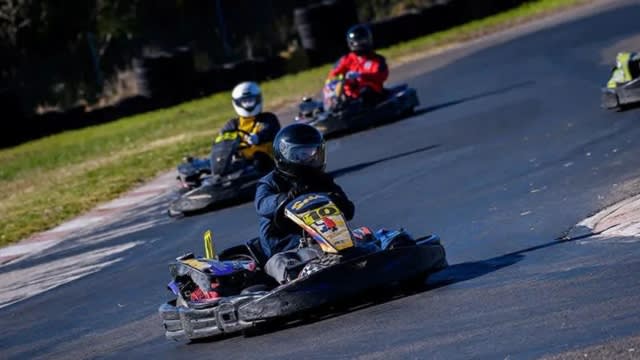 2. Go Karting in Eastern Creek
Rev up your engines and satisfy your need for speed with a go-karting experience in Eastern Creek. Strap on a helmet, buckle up and race your mates on a thrilling track designed for the ultimate adrenaline junkies. Experience the rush of manoeuvring sharp turns and overtaking your friends. There are even family-friendly karting experiences so kids over the age of 8 can enjoy the need for speed.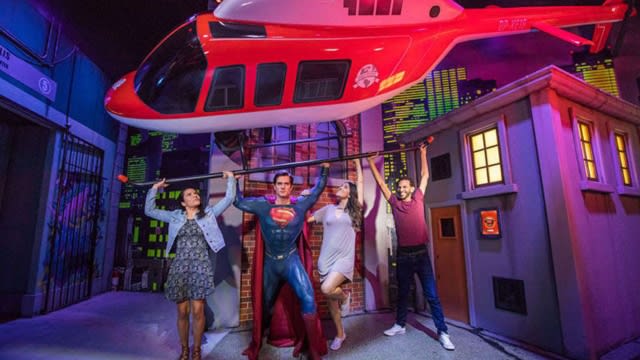 3. Sydney Attractions Pass
Enjoy a variety of adventures with a 4-pass Sydney Attraction entry ticket. Embark on an Aussie wildlife adventure at Sydney Zoo, and then dive into an underwater world of wonder at the SEA LIFE Sydney Aquarium. Take your Sydney experience to new heights with a visit to the Sydney Tower Observation Deck and mingle with your favourite stars at Madame Tussauds.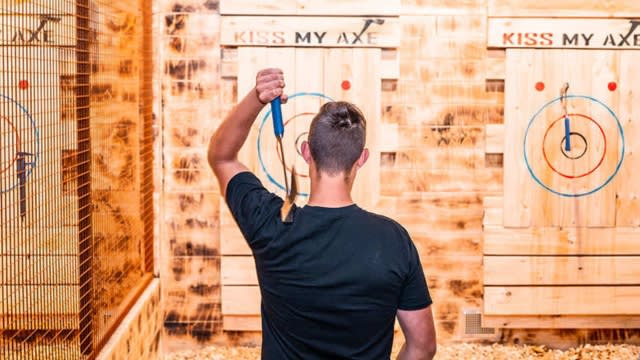 4. Axe Throwing Experience for 2
Let off some steam or unleash your inner warrior by trying your hand at axe throwing. This unique experience is perfect for couples or friends looking for a thrilling challenge in Sydney. Guided by expert coaches, you'll learn the proper technique, master your aim, and maybe even hit a few bullseyes.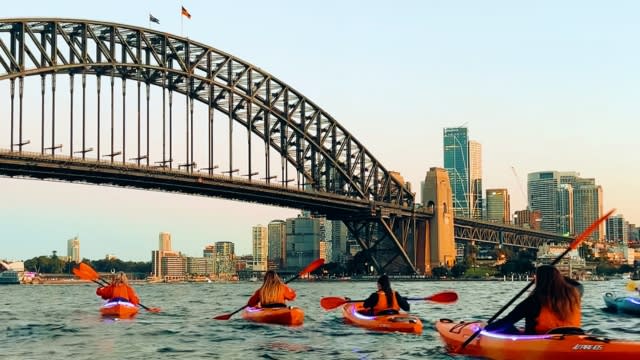 5. Kayaking in Sydney Harbour
Escape the hustle and bustle of city life and explore the tranquil waters of Sydney Harbour by kayak. Paddle along the shoreline and view the city's skyline and landmarks from a different perspective. Discover hidden beaches, coves, and islands as you immerse yourself in nature. This affordable and eco-friendly experience is perfect for adventurers seeking serenity.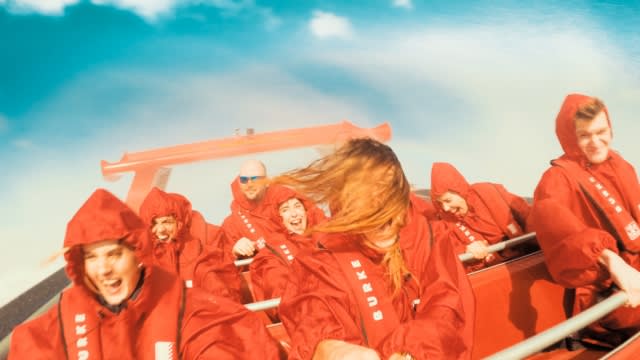 6. Jet Boating in Sydney Harbour
Hold onto your hats and get ready for an adrenaline-pumping adventure in the iconic Sydney Harbour. Hop aboard a jet boat and speed across the harbour, passing city landmarks like the Sydney Opera House and the Harbour Bridge. Feel the wind in your hair and the excitement in your veins as the boat twists, turns, and performs exhilarating manoeuvres. A must-do experience for thrill-seekers!
7. Canyoning in the Blue Mountains
Step into the natural wonderland of the Blue Mountains and embark on a canyoning adventure. Navigate through gorges, waterfalls, and natural rock formations as you rappel, swim, and slide your way through the ancient canyons. Immerse yourself in the beauty of the Australian wilderness and create memories that will leave you in awe of Mother Nature.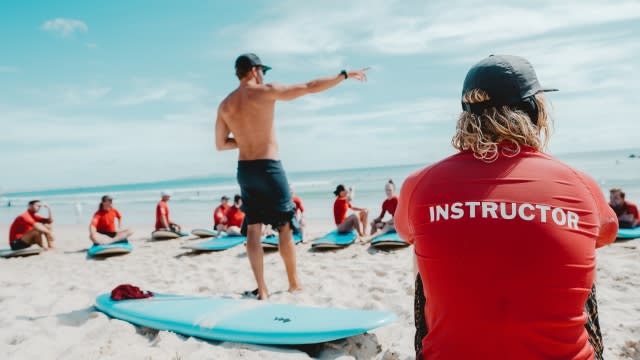 8. Surf Lessons at Sydney's Famous Beaches
Have you ever dreamt of riding the waves like a true Aussie? Experience the iconic surf culture of Sydney with a lesson at Bondi, Manly or Maroubra. Join knowledgeable instructors who will guide you through the fundamentals of catching the perfect wave. Embrace the exhilarating thrill of surfing while taking in the incredible coastal landscapes.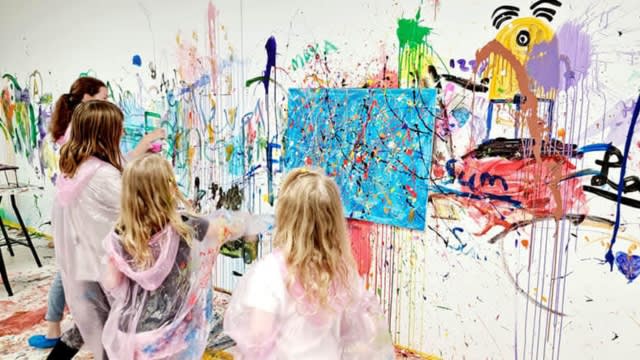 9. Splash Rooms in Sydney
Immerse yourself in the excitement of paint and splash rooms. Choose your weapon, whether it be a squirt gun or a brush, and release all your pent up energy and creativity by splattering colourful paint on the walls, your canvas or each other! By the end of the session, you'll be surprised at how therapeutic throwing paint really is.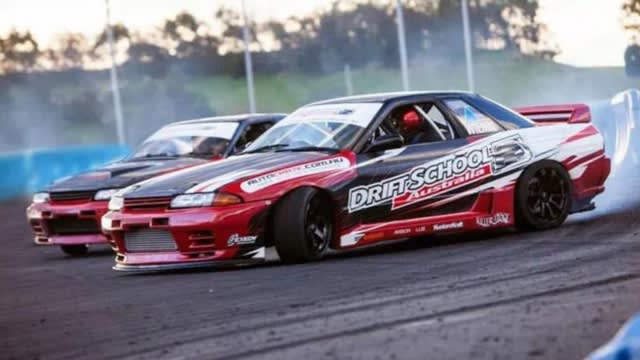 10. Drifting at Sydney Motorsport Park
If you've ever dreamt of feeling the adrenaline rush of high-speed manoeuvres, then drifting at Sydney Motorsport Park is an experience not to be missed. Strap yourself into a purpose-built drift car and learn the art of controlled slides and precision driving from experienced instructors. For under $150, you'll receive a professional hot lap and have the chance to get behind the wheel unleashing your inner speed demon in a safe and controlled environment. Brace yourself for an unforgettable thrill ride!