In partnership with Tourism and Events Queensland, we sent Adrenaline Crew members James, Ash and Taiyo on an unforgettable adventure around the sunshine state. From adventures that left them feeling unstoppable to experiencing something new together, here are their top 5 picks to check out on your next Queensland holiday.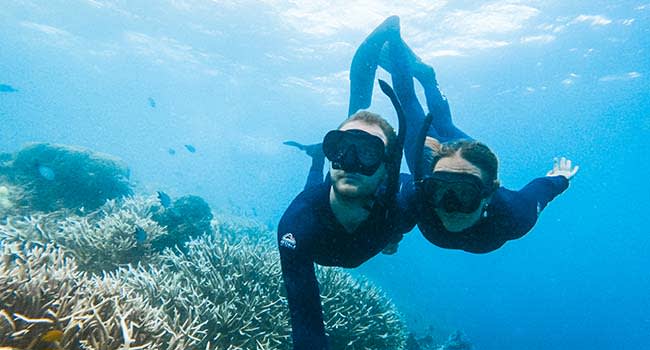 1. Great Barrier Reef tour
The underwater world of the Great Barrier Reef is something everyone should seek to explore. "There's a certain freedom that you only get when experiencing somewhere new and a strange sense of belonging to a place full of endless possibilities." - Ash and James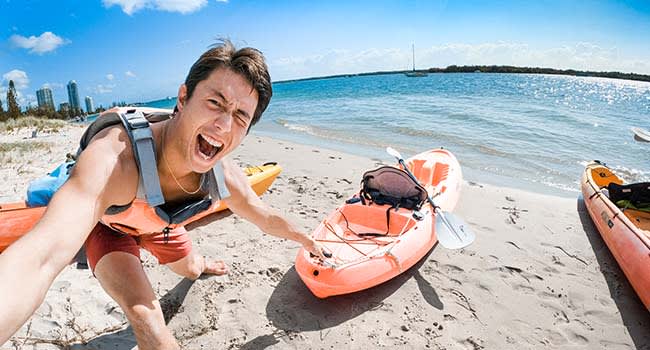 2. Kayaking
We live for days spent beyond the crowds, out on the water with nothing but a paddle and a feeling of unmatched freedom. If that sounds like your ideal kind of day make sure to add kayaking to your Queensland adventure list. With awesome locations such as Wave Break Island, the Great Barrier Reef or the Brisbane River, there's no shortage of kayaking adventures in Queensland.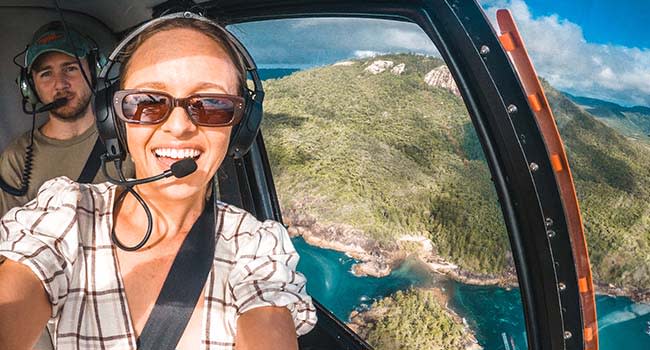 3. Helicopter flight
"While adventuring in Queensland it's all about the sun and water, it's paradise! It's the perfect setting to discover the best of Australia and for us, nothing showcases this more than when we had our helicopter tour. It was so much fun and I don't think we will shut up about it for a very long time." - Ash & James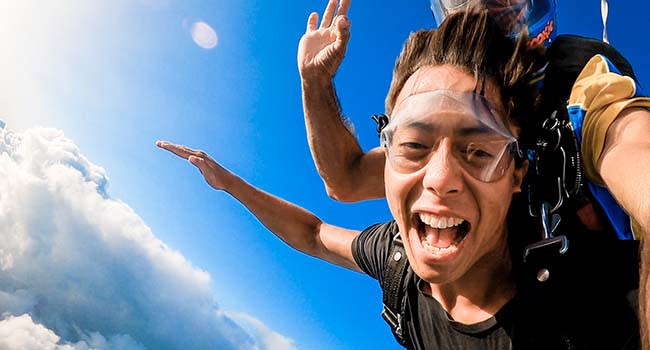 4. Skydiving
There is no better way to feel unstoppable than freefalling from up to 15,000ft for 60 seconds. And what better place to experience this than in our very own Sunshine State? From the swirling turquoise waters of the Whitsundays to the city skyline of the Gold Coast, Queensland has ample drop zones to choose from that will leave you feeling like you can take on the world.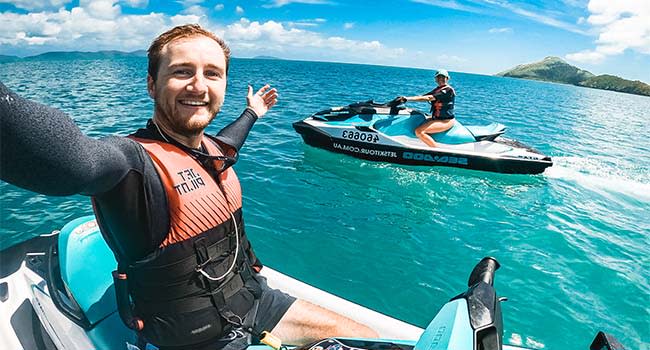 5. Jet ski
Jet skiing is one of the most exciting ways to explore the incredible waterways of Queensland. From exploring the Whitsundays to Broadwater, make waves with this adventure.
"More and more we find ourselves wanting to step outside our comfort zone? Sometimes that's physically and other times it's mentally. Jet skiing was a mix of both! Building our confidence on the water was so much fun it's what makes days like this so memorable." - Ash & James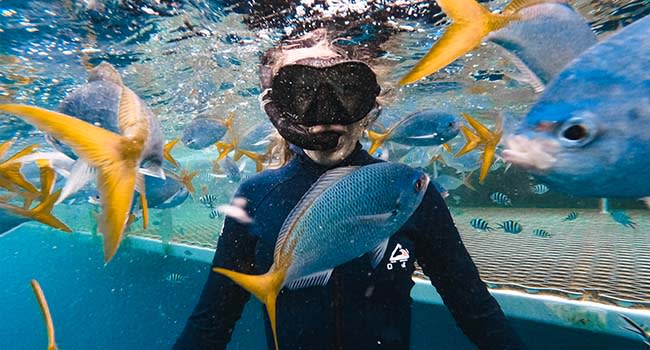 What inspired you to choose these Queensland adventures?
"We've always been really curious about the world and leaning into that curiosity has always brought us so much joy. This is always at its largest whenever we find ourselves somewhere new. Creating the opportunity to lean into our curiosity is one of the greatest aspects of life." - James and Ash