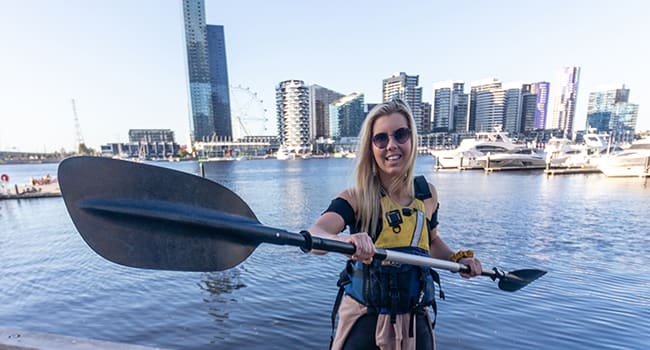 I still have a lot to do & see
For someone who has lived in Melbourne their whole life, I can't say I have ever really done the touristy things before - well this trip made me think holy moly I still have a lot to do and see in Melbourne to make the most of our beautiful city.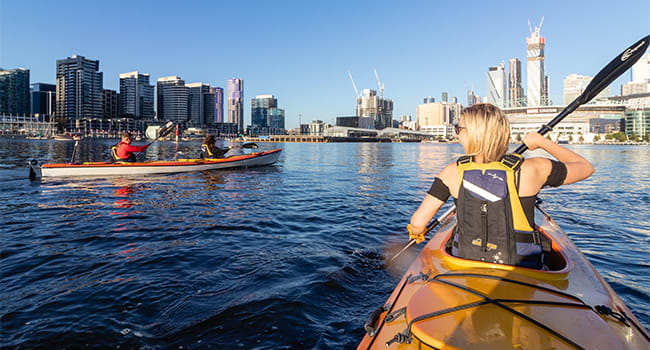 'Row, row, row your boat'
I sang as we were on the train heading into Melbourne CBD. We rock up at Docklands at dusk ready to explore the city by water. We get briefed with an awesome bunch of people, get a quick lesson on how to use the paddles and before we know it we are in our kayaks following the smell of the most delicious fish and chips you have ever smelt.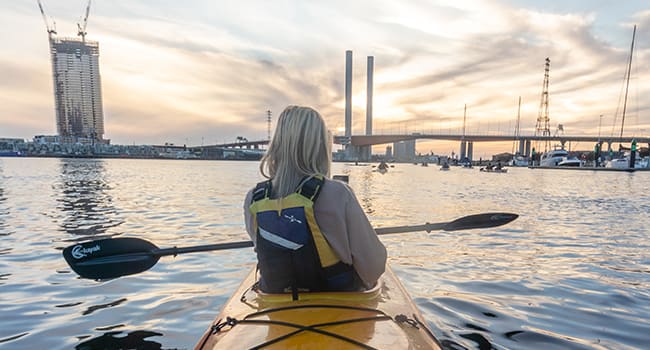 Ready to watch the sun set
After a peaceful 10 mins getting the hang of our kayaks, slowly cursing towards the harbour dock we settle in for some Fish & Chips that are brought straight to our kayak ready to watch the sun set over the Bolte bridge, while the instructor talks about some interesting history of Melbourne and the Docklands.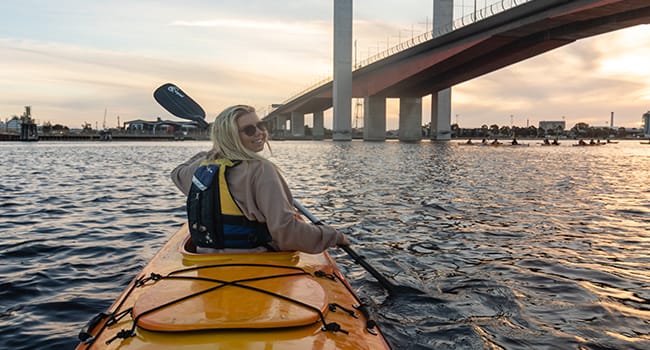 It made me so grateful
After dinner we are off again, taking in the views, cruising at a speed anyone could handle. We start to head down the Yarra river & my oh my... seeing the city from the view from the middle was just the most magical thing. As the sky got darker, the lights of the busy CBD lit up around us. Lights were everywhere, the atmosphere was epic! We rock up front and centre in our kayaks for an amazing fire show at Crown. The moment was so special - it made me so grateful for my surrounds.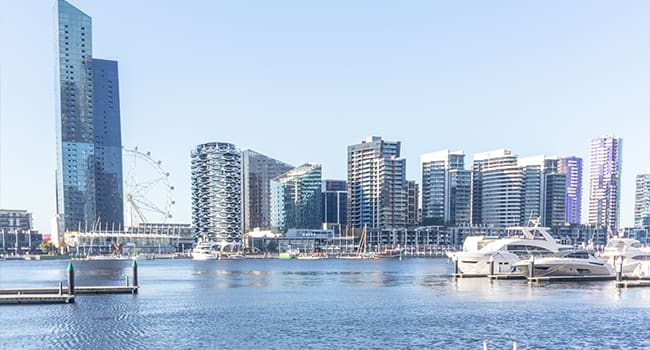 A night adventure you will never forget!
As we cruise down the Yarra I spot things I have never seen before - little bars, cafes, shows! We end up at federation square feeling pumped and wanting to explore all the amazing places I saw from the Kayak. What an experience & I recommended everyone to do at least once in their life. Bring a spare set of clothes and hit some bars later - it will be a night adventure you will never forget!
Ready?