If you're unsure of what to gift the person who has everything this Christmas, or you're looking to give more gifts with an impact, you can't go wrong with experience gifts. From heart-racing moments, wholesome adventures and special memories to share with those you're closest with, an experience gift is the best present idea for Christmas.

Adrenaline adventure vouchers are valid for 5 years, so your recipient has plenty of time to cash it in when the time is right.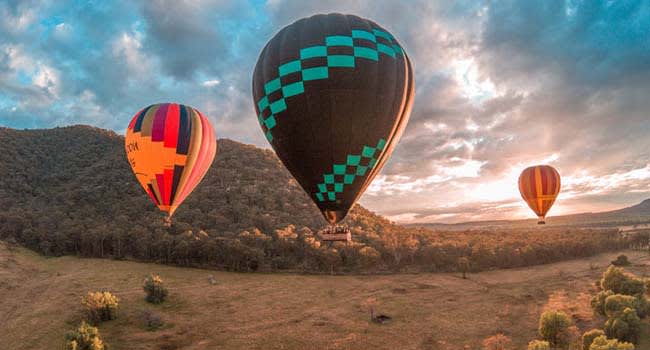 Hot air balloon flight
A hot air balloon flight is an experience someone will treasure for their entire life, as they recount the time they soared above the land in a basket and were pulled through the sky by a balloon. Rising several hundred metres in the air, not only will they face any fear of heights they may be harbouring, but they'll be able to witness our stunning landscape from the best view in the house. What an incredible gift!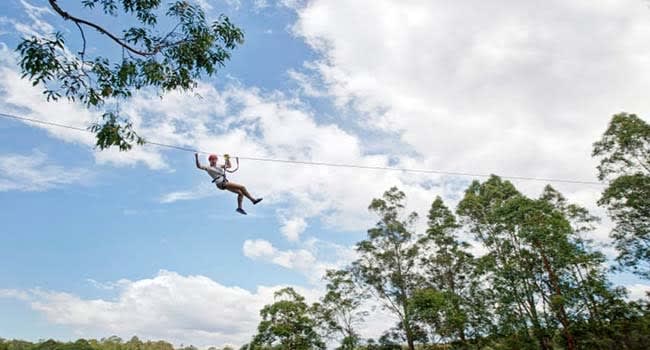 Tree top adventures
From kids to the young at heart, a tree top and flying fox adventure is something everyone can enjoy. A perfect gift if you're looking to treat your family to a fun day out, or know someone who needs some excitement to look forward to. With courses available in Sydney, Coffs Harbour, the Gold Coast and the Otways, there's no shortage of fun to be had.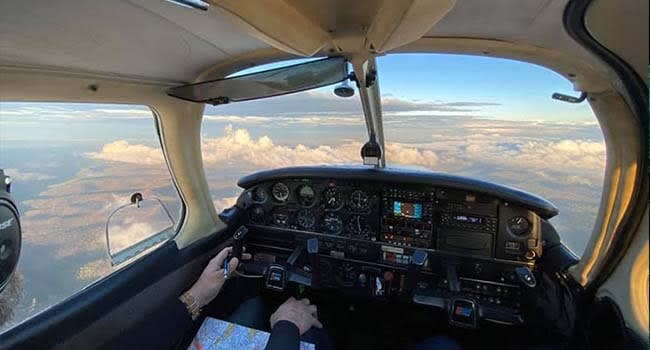 Learn to fly lessons
Whether they are a budding pilot or first-timer, a flying lesson is a great gift to consider this Christmas. From helicopter pilot training to taking control of a light-aircraft, this gift is definitely thinking outside of the box and will leave the recipient with a sense of accomplishment akin to nothing else.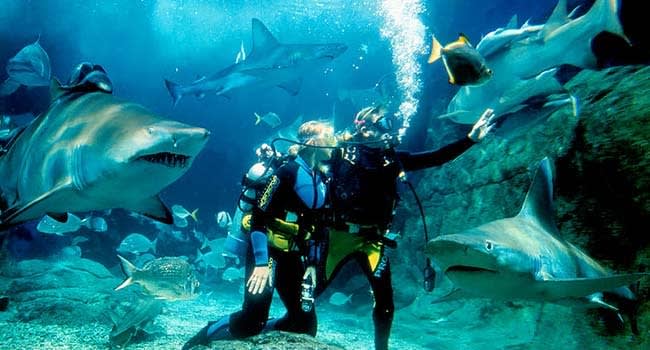 Swimming with sharks
Equal parts terrifying and electrifying, swimming with sharks is not a gift for the faint-hearted - but it is a great gift for the person who seems to have everything. They can enter the shark cage at Port Lincoln, dive alongside whale sharks in Exmouth or even swim alongside the resident sharks of SEALIFE on the Sunshine Coast and Melbourne.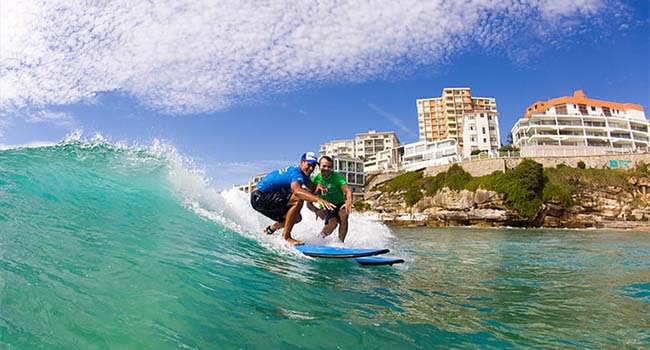 Surfing lessons
How lucky are we to get to enjoy a summer Christmas every year? Help someone in your life make the most of it and gift some surfing lessons. This is a super affordable gift and works great for kids or groups of people, so you and all your friends can be surfing experts by the end of summer. You never know, someone could go pro and they'll have you to thank for that one time you gifted them surfing lessons...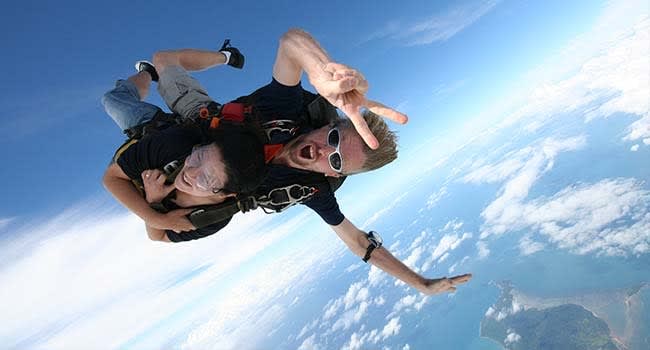 Skydiving
Keen to kick your Christmas gifting game up a few notches? Let's take it to the skies! Skydiving is the best gift for that friend who has maybe been stuck inside for the last few months (hello lockdown) or that family member who would never dream of buying it for themselves. Or even yourself, just to prove that you can do it. There's no shortage of skydiving adventures all over Australia, so take your pick and take the leap.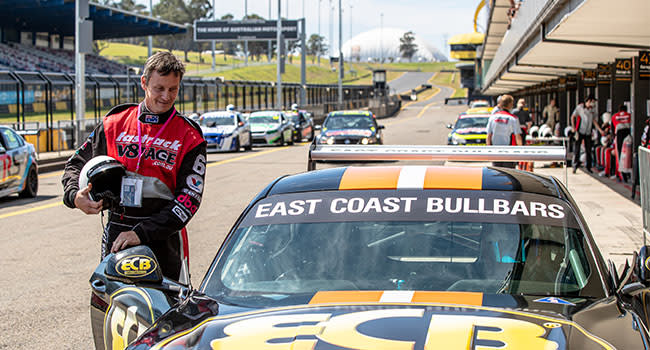 V8 race car driving
Have you got a rev-head in the family who would love to get behind the wheel of a V8 race car and hit the track? Let this Christmas be the year they finally see that dream become reality. They can live out their race car driving fantasies in Sydney, Melbourne, Brisbane, Perth or even take on the iconic Mt Panorama for themselves.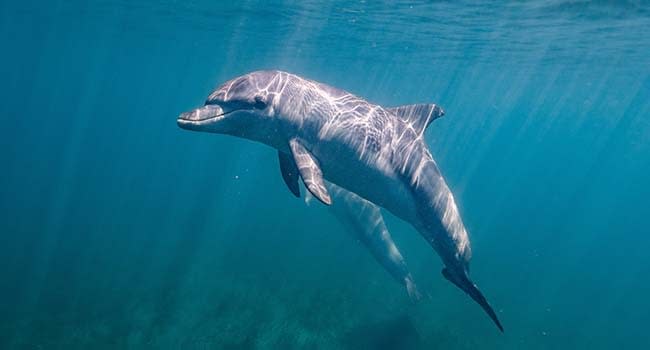 Swim with dolphins
Think of it this way: If you were given the chance to swim alongside dolphins in their natural habitat, would you pass it up? Be the reason someone gets to live out their dream of frolicking alongside these playful creatures. We guarantee it's an experience they will treasure for years to come. From the resident dolphins of the Mornington Peninsula, Rockingham or Nelson Bay, there are plenty of welcoming pods all over Australia.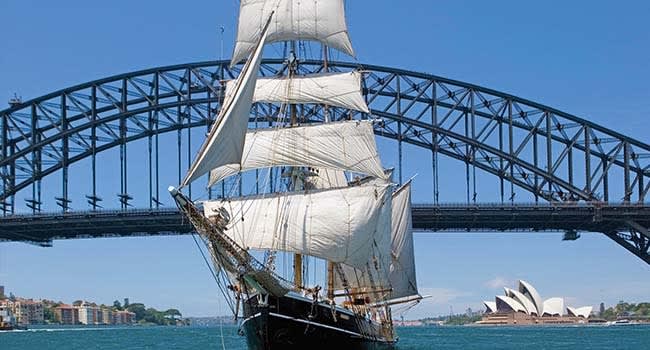 Cruises
Cruising is the perfect gift for anyone who is after a low-impact but impressive adventure. Super accessible for all adventurers, they will have the chance to explore waterways they may have never seen, get up close and personal with the local marine life, and of course, have fun. Whether it's drifting by the Tangalooma Wrecks, sailing Sydney Harbour in an old-fashioned tall ship or exploring Swan River in the evening, there's a cruise for everyone