2. You spend Chrissy morning peeling prawns aka adventure fuel
They're delicious, and for many of us, a must-have on the Chrissy dinner table. Better get peeling! You're gonna need that fuel for adventures later.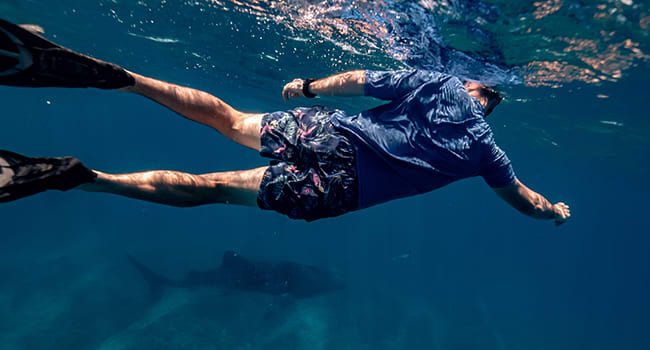 3. You have to wait 30 mins after a massive lunch to go for a swim
Everyone says Aussie Christmas lunch is lighter on the stomach. But every Aussie knows the feeling after that second (third, fourth...who's counting?) plate and jumping right into the pool. By now, most of us have learned to wait, for a bit.
4. Boxing Day is spent in the water.
Shake off any sluggishness and hit the water. Swim, jet ski, kayak, jet boat, whatever takes your fancy... with the sun shining it'd be rude not to, right? Gotta make the most of those summer days!
5. Those magical 4 days of leave for 10 days' straight of outdoor adventuring
If you have to take time off over Christmas you might as well make the most of it right? Plan those annual leave days carefully for maximum returns!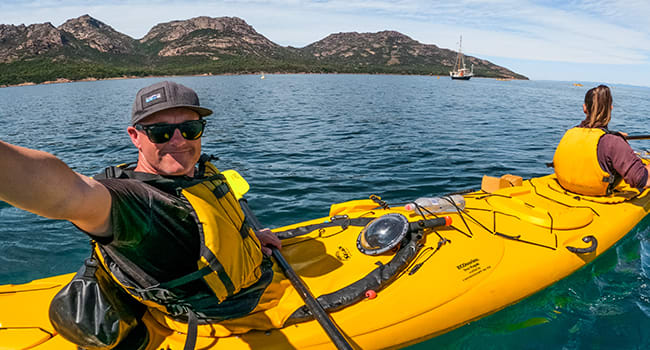 6. Bringing a kayak to Christmas is not weird
Sure, you won't see a kayak on many Christmas cards... but we're guessing most of those weren't created with Aussie summer climate in mind. It's the summer holidays and kayaking is always our transport of choice.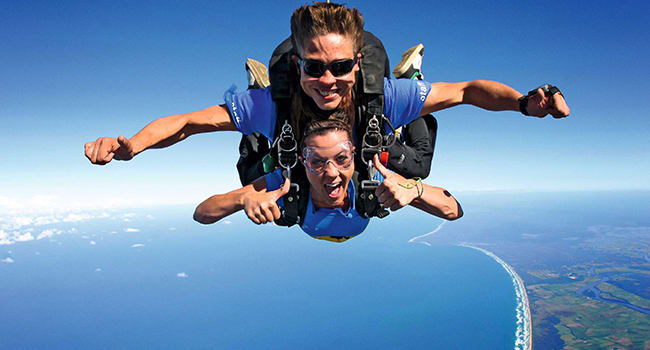 7. You get given adventure as a gift ??
Fingers crossed you get the ultimate Christmas gift under the tree – an adventure! Better start dropping some hints about what you want for Christmas now to be on the safe side.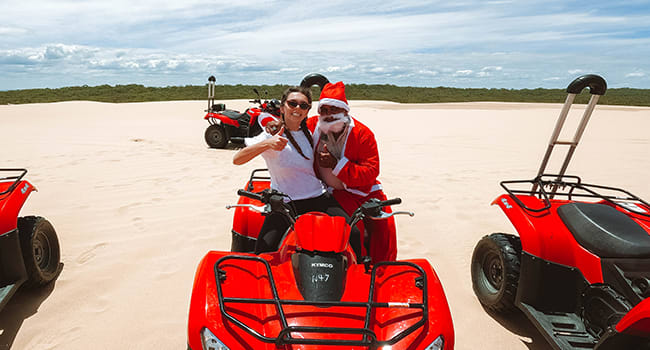 1. Santa's in shorts
Good luck getting around Australia wearing your usual winter gear Santa, it's almost 30 degrees outside! It's a long way from the stereotypical snowy scenes Santa (and everyone else from the Northern Hemisphere) is used to.
Ready?