If you're anything like us here at Adrenaline, we don't let a little cold weather stop us from experiencing something epic. Whether you embrace the chill and take on an epic skydive, or feel the heat in the front seat of a V8, there's always a new adventure to add to your radar.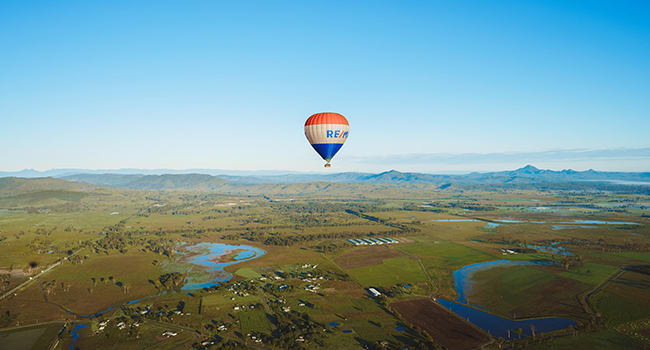 Hot Air Balloon over the Gold Coast Hinterlands
The best time to go hot air ballooning is, well always, but why not add it to your winter adventure list? We promise the early rise will be well worth it, as you drift over the stunning Gold Coast Hinterland. Look far below as you soar over lush rainforest, waterfalls and national parks, before you touch back down for a delicious breakfast at a local winery.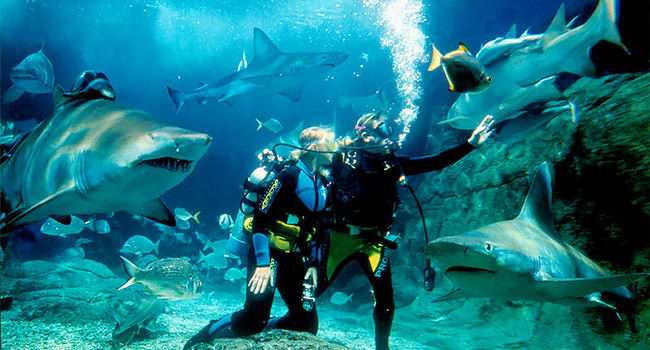 Dive with sharks in Melbourne
It might be getting cold, but that won't stop us from jumping into this shark tank. Feel the thrill of getting up close and personal with sharks and other amazing marine wildlife. Did we mention that some of the sharks are up to 3 metres long? Not something for the faint hearted!
Scenic helicopter flight of the Gold Coast
Experience epic views of the Gold Coast in this thrilling helicopter flight for 2. Lift off and get ready to wave at the jet boats whizzing by, parasailing people and jet Pack-wearing people below! An unforgettable experience that is well-worth a visit in the cooler months.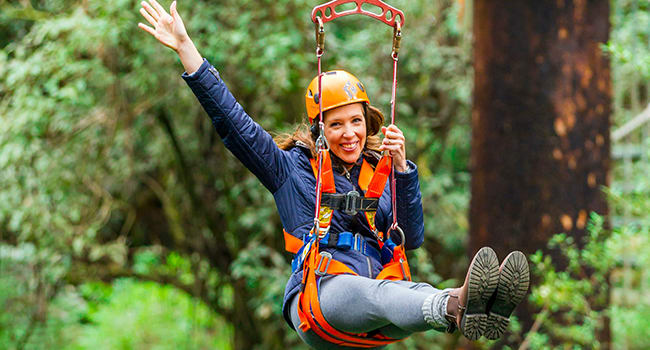 Zip line adventure in The Otway National Park
Ever wanted to feel like you're flying? Get ready to appreciate the Otway National Park from an entirely new perspective, as you fly through the trees 30 metres above the ground. This is the perfect adventure for a fun family weekend or if you and your mates are just keen to experience something new.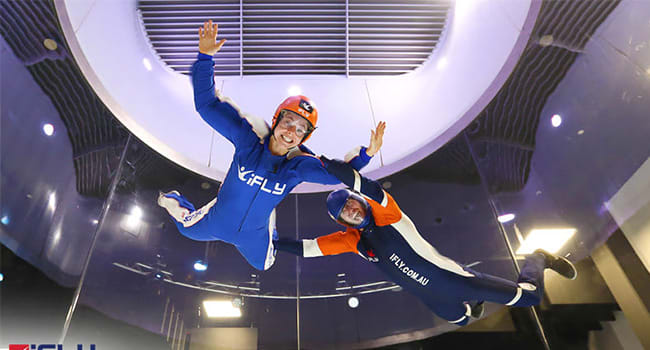 Indoor skydiving in Perth
Why not tick this indoor skydiving experience off your bucket list this winter? All the thrill of free falling, without the wintry chill! It's something even kids as young as three can get involved with. Be warned though, this adrenaline pumping activity can be very addictive.
V8 laps at Eastern Creek Raceway
Well would you look at that... It's time to get behind the wheel of a powerful V8 and experience the most powerful 450 hp V8 race cars available to drive in Australia! Once you're fitted out in your racing overalls and helmet, you'll get to experience the thrill of being a real life race car driver.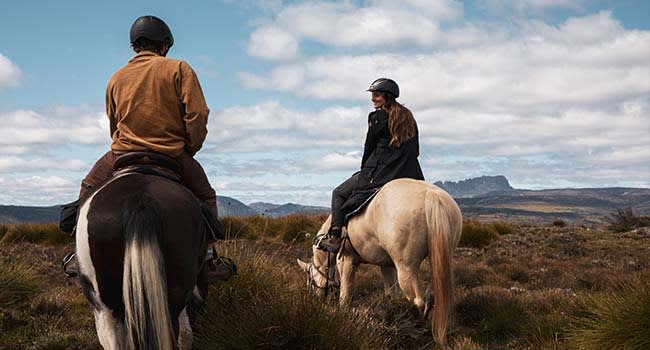 Horse trail ride around Cradle Mountain
Rug up and experience the beautiful and expansive landscape of Tasmania with an epic trail ride through the forest, before emerging into the picture perfect expanse that Cradle Mountain lays upon. A seriously amazing adventure to check out all year round- but especially in the cooler months.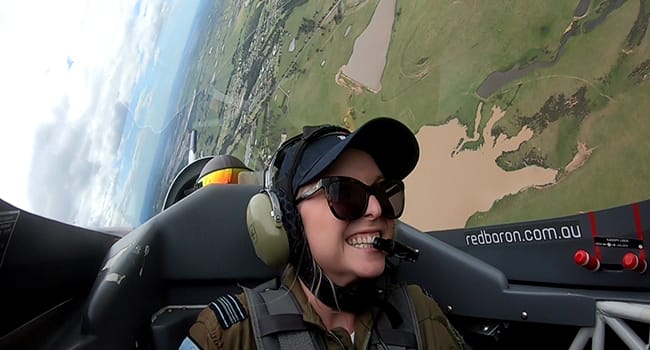 Learn to fly in Sydney
Learning to fly an aircraft is one of the most freeing and thrilling experiences! With no experience required, take control and discover what it's like being a pilot first-hand. You can even master some of the classic aerobatic manoeuvres for the added thrill. Woo hoo!
Ready?