Exmouth is jam-packed with epic adventures! From the bucket list experience of swimming alongside whale sharks, to seeing the amazing natural phenomenon of the pink lake, there's no shortage of exciting things to do and see here. And to help you really Get Amongst It, Adrenaline and Tourism Australia have created an epic itinerary of adventures to help you Holiday Here This Year in style.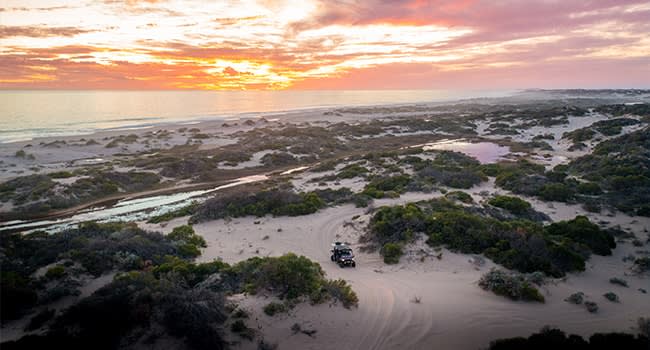 Day 1: Pink Lake buggy tour
Kick off your Exmouth adventure with a visit to the iconic Hutt Lagoon, also known as the Pink Lake. Hop on board your very own buggy to see areas of the lake that you can't access by car. Climb over the sand dunes and drive right up to the shores of the colourful water. Soak up the sights of Hutt Lake on one side and the pristine beach on the other. This adventure offers way more than just a photo op, as it's an experience you will never forget.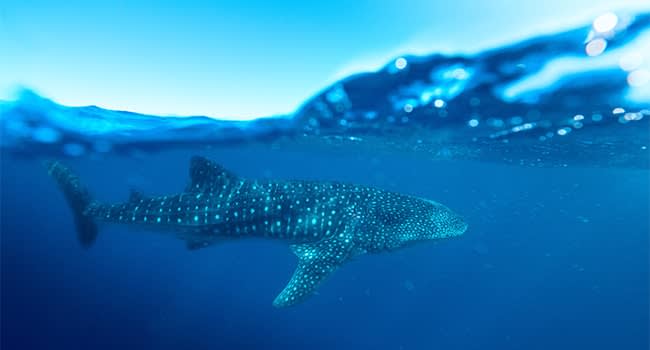 Day 2: Dive with the whale sharks
Get your pens out and get ready to tick this one of your bucket list, adventurers. Feel the thrill of jumping into the cold ocean waters and swimming alongside the gentle giants that are whale sharks. With an abundance of marine life in the pristine waters of Ningaloo Reef, you'll have the chance to also spot manta rays, dugongs, dolphins and even the occasional humpback whale. This is not an adventure you'll want to miss.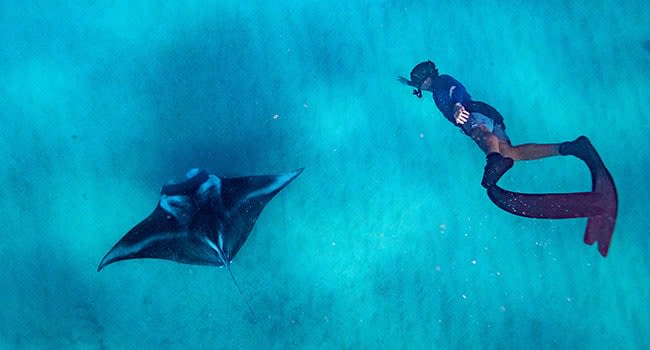 Day 3: Swim with the manta rays
Discover the surreal beauty of Western Australia's heritage listed Ningaloo Reef with a full day marine tour. Spend the entire day diving into amazing snorkelling hotspots, visiting a sea turtle sanctuary and swimming alongside the star of the show: manta rays! Keep your eyes peeled for even more amazing wildlife, as you soak in the feeling of freedom in this action-packed day.
Ready?