South Australia's Eyre Peninsula and surrounds offers many amazing adventures and attractions. So many in fact, that it may be hard to know where to even begin. That's why, together with Tourism Australia, we've put together an epic 3-day itinerary to help you discover the best of Port Lincoln and the surroundings, to make the most of your stay. #GoBigGoLocal and get amongst it!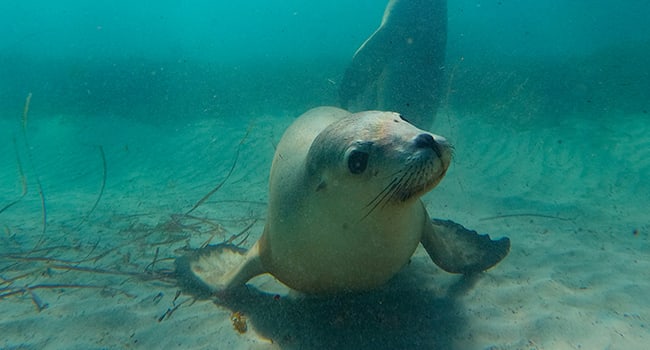 Day 1: Swim with the sea lions
When in Port Lincoln, swimming with the sea lions is a must. Start the day bright and early and travel to the calm waters of Hopkins Island. Here is where you get to meet the locals! From sea lions and dolphins to an array of marine life, there's always a friendly face waiting to greet you. Soon enough it'll be your turn to jump into the water and swim alongside the playful sea lions in an experience that will leave you smiling for the rest of the week.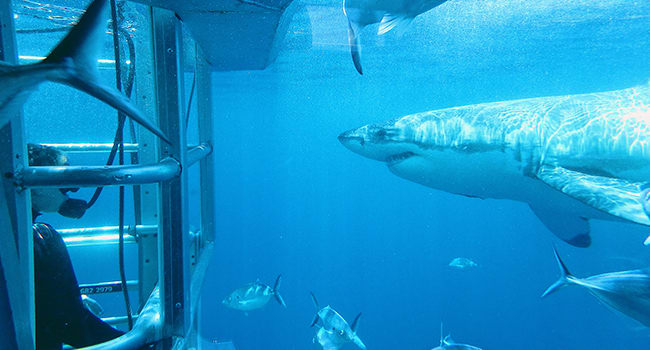 Day 2: dive with the sharks
Experience the thrill of getting up close and personal with great white sharks at the Neptune Islands. This full-day tour will really have you on the edge of your seat as you begin the day with shark and wildlife spotting, before gearing up and taking on the cage dive. Here you will be greeted face-to-face with one of nature's most powerful of beasts: the great white shark. We can't think of a better way to get your adrenaline pumping!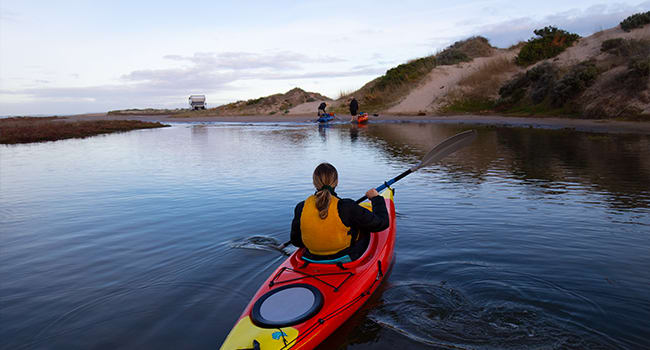 Day 3: sunset kayaking, Hindmarsh Island
After spending all this time exploring below the water in Port Lincoln, it's time to make some incredible memories above it. Departing from Sugars Beach on Hindmarsh Island in the early evening, you'll kayak along the Coorong as the sun sits low in the sky and paints the horizon in amazing afternoon colours. Paddle to the Murray Mouth and enjoy a stroll across the sand dunes. As the sun dips low below the horizon, take a relaxed kayaking journey back to finish off your perfect evening and your perfect weekend!
Ready?