Seeing the majestic Great Barrier Reef with your own eyes is something everyone should have on their bucket list. The good news is there are a variety of ways to make it happen (with departures from both Cairns and Port Douglas), so no matter your age or how adventurous you are, we've an experience to help you make it happen.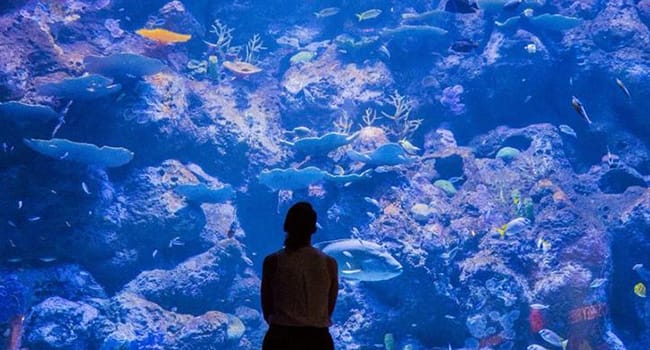 Cairns Aquarium
Learn more about the huge variety of life living on both the reef and in the World Heritage-listed rainforest with a trip to Cairns Aquarium. It hosts daily presentations and is home to a number of endangered species. The fact it's open every day of the year and conveniently located in central Cairns, makes it an ideal all-weather attraction that people of all ages will enjoy.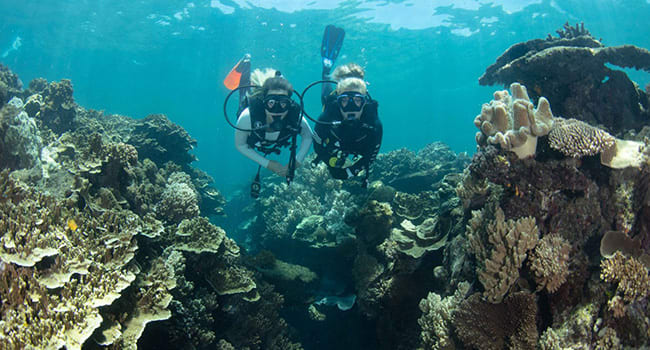 Scuba diving for certified divers
Already a certified diver? Jump on this day trip from Cairns and you'll be taken to some of the Great Barrier Reef's best scuba dive locations. This limited-numbers trip lets you dive as long as you like and explore to your heart's content. It also comes with the added bonus of all equipment and lunch included in the deal, so no need to pack your own sandwiches.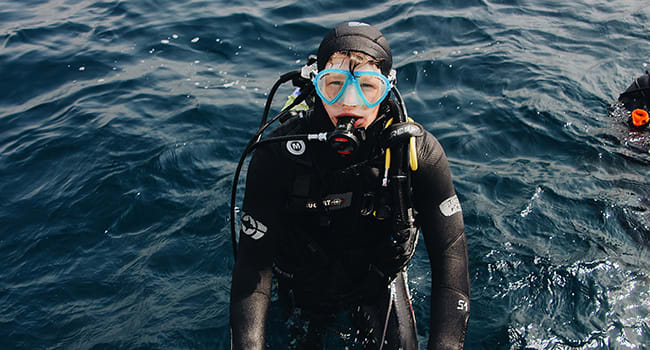 PADI Open Water course
What better place to complete the PADI Open Water Course than the Great Barrier Reef? There can't be many contenders. This comprehensive course runs over four days, giving you some truly world class diving experiences (both Fitzroy Island and Outer Reef are covered) and all the theory you need. On completion you'll walk away with the skills and know-how to dive anywhere in the world.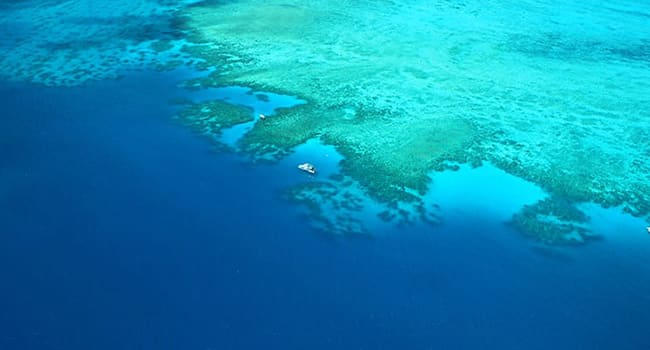 Low Isles cruise
If a sandy beach on an idyllic remote island sounds like your idea of a good day out, then set sail to the Low Isles. This return cruise from Port Douglas is perfect for families and couples wanting a more relaxing day on the reef. It comes with morning and afternoon teas, plus a delicious lunch included as part of the package. The Low Isles is a major sea turtle habitat, and you'll have the take part in activities such as a guided walk or snorkel tour with a marine biologist. But, the choice is yours, so feel free to kick back and relax on the beach if that's what you want to do!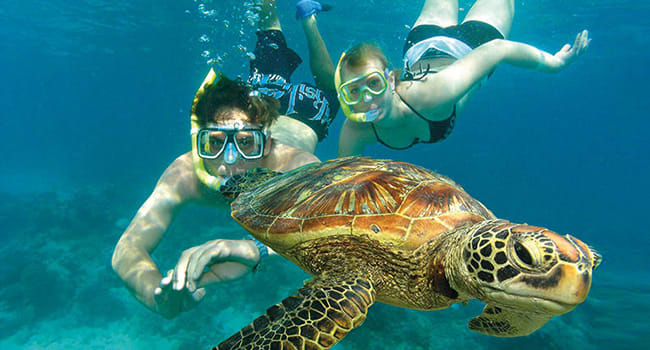 Green Island eco adventure
This beautiful part of Queensland is blessed with rainforest as well as reef. This unique eco adventure on a fast catamaran gives you the best of both, as it takes you to the gorgeous Green Island. Be sure to pack you swimmers, towel and sunscreen as there's the opportunity to snorkel and make use of the island swimming pool. You can also stay dry with a glass bottom boat coral viewing tour and exclusive eco island walk. Feeling adventurous? There are a ton of optional activities, from parasailing to kayaking, you can enjoy at this tropical paradise for an extra fee.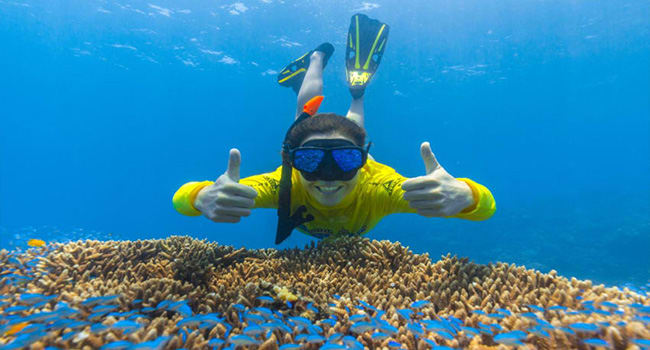 Snorkelling
If it's a straight-up Great Barrier Reef snorkelling trip from Cairns you want, we've got you covered. A trip on the M.V. Sunkist is the ideal way for anyone who can't or doesn't want to scuba dive to get up close with colourful fish, corals and drop offs, at sights like Thetford Reef, Moore Reef and Briggs Reef. Snorkelling equipment is, of course, included.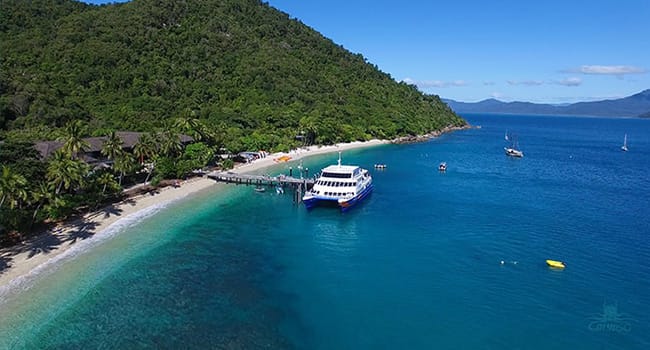 Outer reef cruise
Jump onboard Quicksilver for a full-day Great Barrier Reef tour from Port Douglas, taking you to the stunning Agincourt Reef. This cruise offers options suitable for swimmers and non-swimmers with an amazing choice of experiences on offer. See what you can spot by going snorkelling, or view the underwater world without the need to get wet from the underwater observatory. Optional extras include guided snorkel tours, scenic helicopter flights, helmet diving and scuba diving.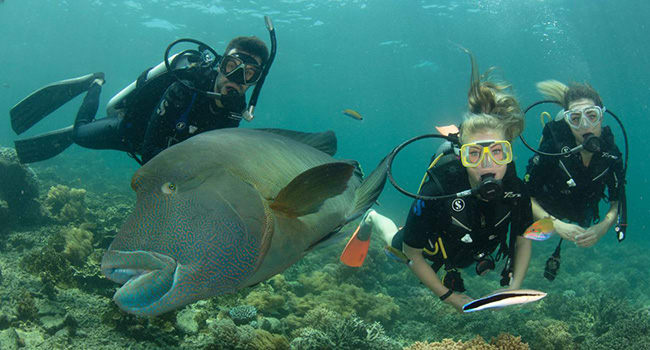 Introductory scuba dive
Not a certified diver? No need to worry, go for an introductory scuba dive and you'll be kitted out and guided through the process by an expert instructor. It's an incredible opportunity to descend to depths of up to 12 metres and see the stunning marine life and coral at some of the Outer Great Barrier Reef's very best dive locations, all located around 65 kilometres off the coast of Cairns. So now you know, you can dive the reef without the need to complete a scuba diving course.
Ready?