We're all about amazing experiences, from every day adventures to incredible activities that you might only do once in your lifetime. To give you some inspiration, we've put together a list of 10 bucket list experiences across Australia that we think are a must for any adrenaline-lover's bucket list. So, why not do something really amazing and give one of these a go?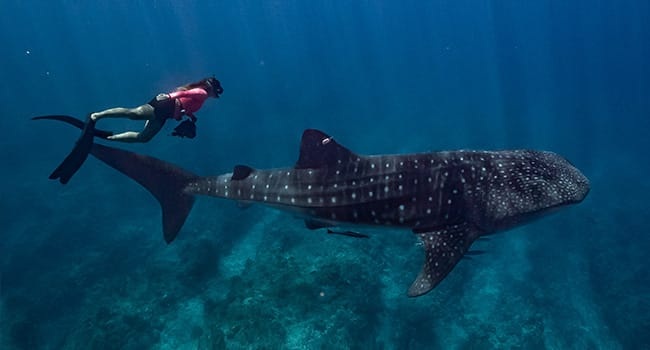 Swim with whale sharks
Jump in the water and swim with whale sharks on Western Australia's beautiful Ningaloo Reef. This once-in-a-lifetime adventure sees you boarding a state-of-the-art boat. Don't worry, despite their incredible size, whale sharks are totally harmless to humans and you'll be kitted out with a snorkel and well looked after by the friendly and knowledgeable crew. You'll have plenty of opportunity to snorkel, where you can also look out for a variety of other marine life, including manta rays, turtles, dugongs and a huge range of fish. With morning tea, lunch and drinks included, this is an incredible day out.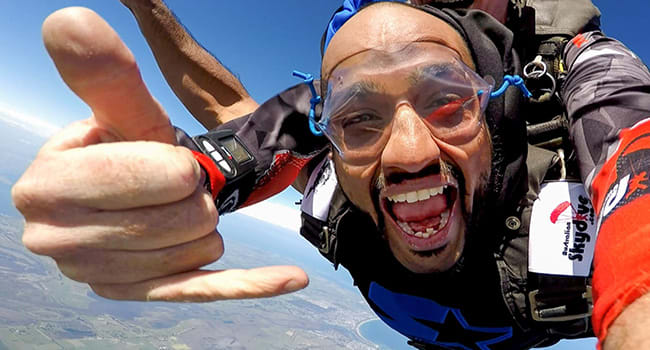 Tandem Skydive Torquay
Get the best views of Australia's famous Great Ocean Road coastline with a tandem skydive from Torquay. You'll receive expert instruction and jump from up to 15,000ft, experiencing the unbeatable rush of more than 60 seconds of freefall, taking in sights like Bells Beach as you go. Your instructor will pull the cord at around 4,500ft, and the pace will slow, letting you take it all in as you float gently back down to earth. If you've always wanted to try skydiving, now's the perfect time to make it happen.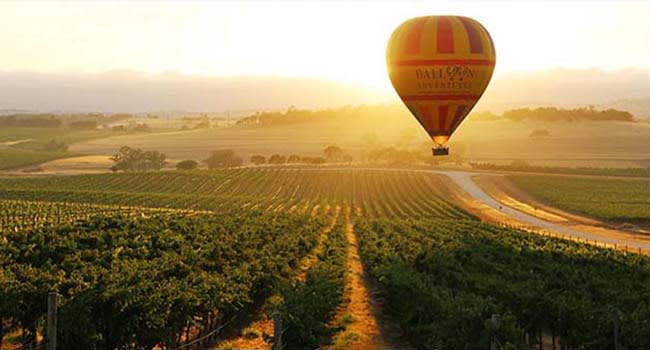 Hot Air Ballooning over the Barossa Valley
See the spectacular Barossa Valley wine region in style with a hot air balloon ride. Everyone should experience the unique thrill and unbeatable views of hot air ballooning at least once during their lifetime, and what better place to do it than one of Australia's very best ballooning locations? The day is made even more special with the inclusion of a delicious restaurant breakfast and glass of champagne.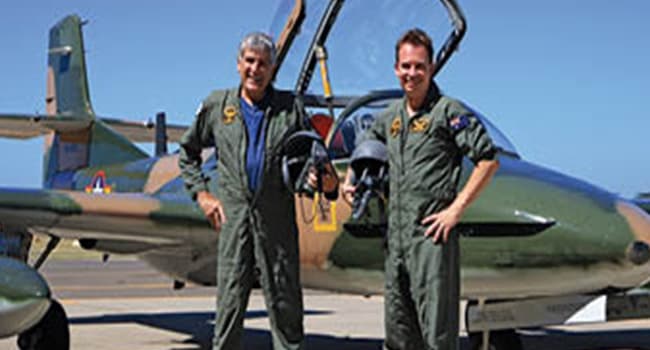 Jet Fighter Experience Brisbane
Ever wondered what's it like to be a fighter pilot? Strap into a L-39 jet fighter and prepare to find out! This high-performance ex-Ukranian Air Force jet is the real deal, having previously been used to train pilots for advanced combat operations. The experienced pilot will take you through a series of thrilling manoeuvres during this 25-minute flight from Brisbane's Archerfield Airport, and you'll enjoy incredible views from your cockpit seat. Of course, there'll also be time to grab a photo or two to take home along with your unforgettable memories.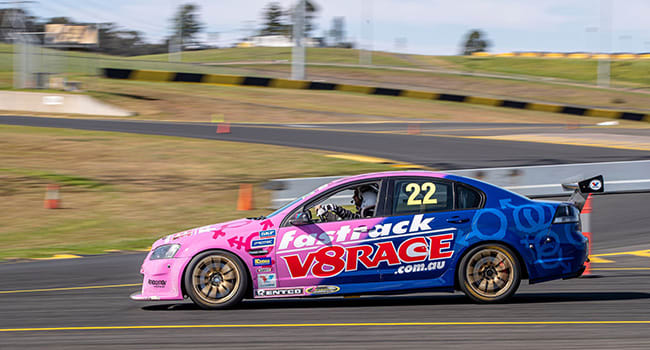 V8 driving experience at Bathurst
You've watched the Bathurst 1000, now it's time to get behind the wheel of V8 at the legendary Mt Panorama circuit yourself. This experience is only available on limited dates, so don't miss your chance to put pedal to the metal around all the famous twists and turns. With the expert instruction of a pro racing driver you'll push your skills to new levels during the V8 driving experience.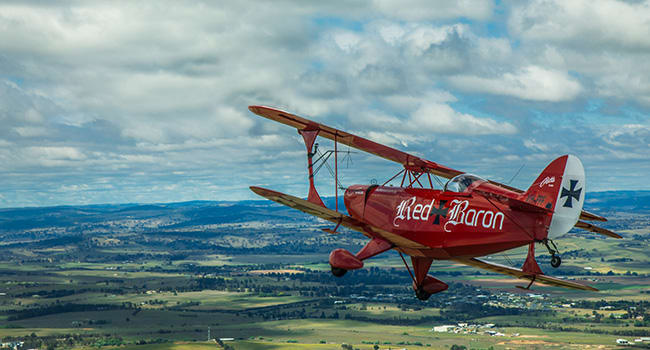 Flying lesson with aerobatics Sydney
Always wanted to be a pilot and experience the thrill of aerial acrobatics? With this experience from Sydney's Camden Airport you can learn to fly and round off things off in style with some classic aerial manoeuvres. All aircraft are fitted with dual controls, and your instructor will guide you the through the essential skills of flying. You'll spend the majority of your time at the controls of this modern Citbaria flying training aircraft, and walk away with 45 minutes of logged flight time, plus memories to treasure.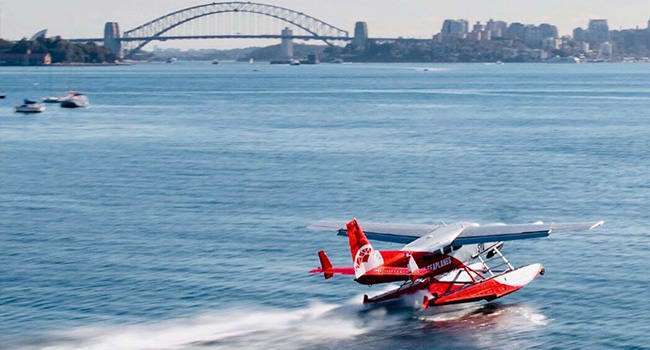 Seaplane fly around Sydney Harbour
This scenic flight with lunch combines breathtaking views of Sydney Harbour and the stunning Northern Beaches. You'll take off from Rose Bay, enjoying beautiful views as you head north over golden sands, before the seaplane touches down on Pittwater. Look out for the iconic Harbour Bridge and Opera House during your return flight that afternoon, and don't forget your camera for some amazing photos.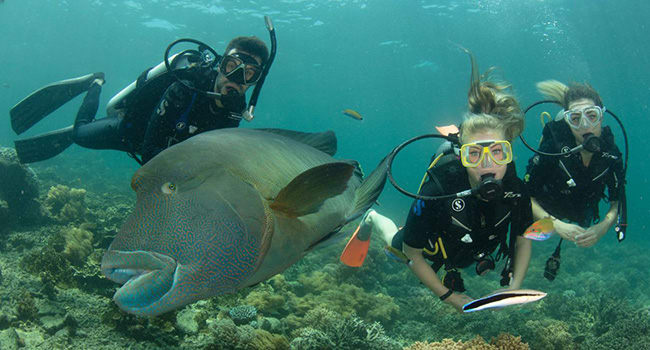 Scuba diving the Great Barrier Reef
Seeing the majestic underwater world of the Great Barrier Reef is a true bucket list favourite, and the best way to do it is by scuba diving with a trip from ever-popular Queensland locations like Cairns and Port Douglas. We have a range of Great Barrier Reef scuba diving options to choose from, including a snorkelling adventure and certified dive trips. All give you the chance to see the amazing variety of marine life in this World Heritage listed location up close.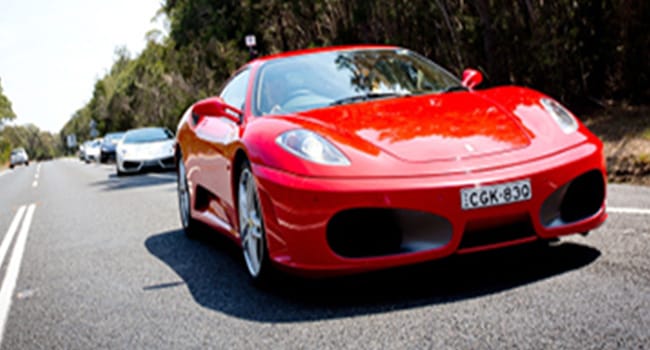 Ferrari or Lamborghini drive Sydney
Get behind the wheel of a Ferrari or Lamborghini with an incredible European supercar driving experience. Hit the streets of Sydney in one of the world's most eye-catching supercars and get a feel of what it's capable of. A professional driver will be on hand to give you a full briefing and introduction to these incredible vehicles. A real must-do for any lover of great cars.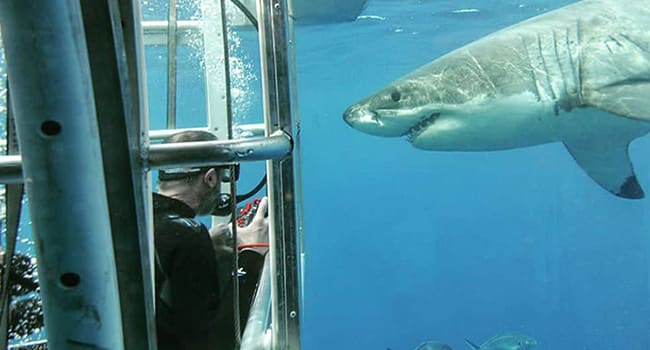 Diving with Great White Sharks
Do you dare to dive with Great White Sharks? On this amazing sightseeing tour of South Australia's beautiful Neptune Islands, departing Port Lincoln, you'll have the chance to find out. Nervous about sharks? Relax, you can decide on the day if you want to dive with them. If you're game, you can pay an extra fee to enter the cage to dive with them or see them from the comfort of the six-person shark sub. Either way, this eco-friendly trip is a stunning journey, so even if you want to watch from the boat, it's sure to be a fun day.
Ready?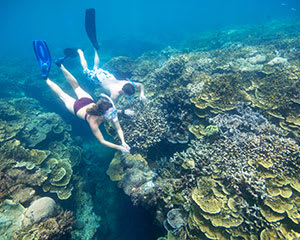 QLD: North Queensland
Christmas Deal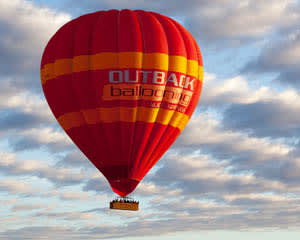 NT: Alice Springs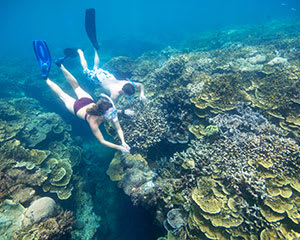 QLD: North Queensland
CHRISTMAS DEAL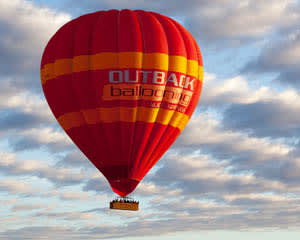 NT: Alice Springs