The Gold Coast is the perfect place to take a family holiday in Australia. Don't believe us? Some of our team have been there and done it for themselves, and come out the other side with both parents and kids having had a great time. We've listened to their advice and put together a list of their tried and tested best experiences to do in the Gold Coast as a family. So, take a look at the list below and make sure you work some of them in to your holiday itinerary.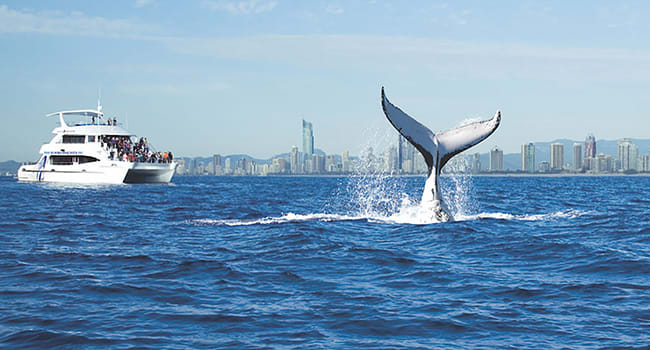 Whale watching
For experiences the family will never forget, it's hard to beat seeing these incredible creatures up close. Gold Coast whale watching season runs from May to November, but your best chances of catching whales on the move is June to October. Humpback Whales are the real stars of the show, but look out for bottlenose dolphins and turtles too. This is one experience you'll want to take a camera along for!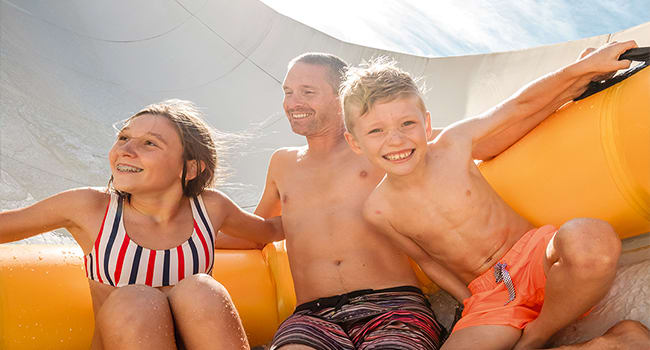 Theme parks
For family fun, theme parks are a great choice. Gold Coast has a variety of options to choose from, giving you Australia's best thrill rides and incredible waterparks. One of the best ways to visit these popular attractions and save money is with a multi-day theme park pass. One of our best sellers is the 3 Day Pass, giving you access to Warner Bros. Movie World, Sea World and Wet'n'Wild Gold Coast. With more than 80 rides, attractions and shows across the three theme parks, there's plenty of fun for visitors of all ages.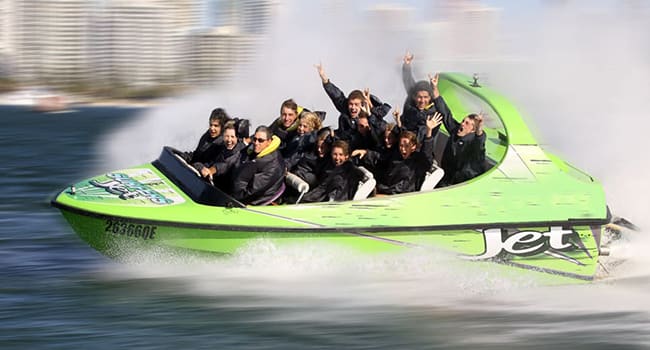 Jet boating
No visit to the Gold Coast is complete without getting out on to the water. Make the experience a real adrenaline rush by jumping on a jet boat and zooming around for an action-packed ride at speeds of up to 80kph. Take in the views of Surfers Paradise and the beautiful coastline and hold on tight as the experienced driver shows you what the V8 engine is capable of, with 360-degree spins and plenty of twists of turns.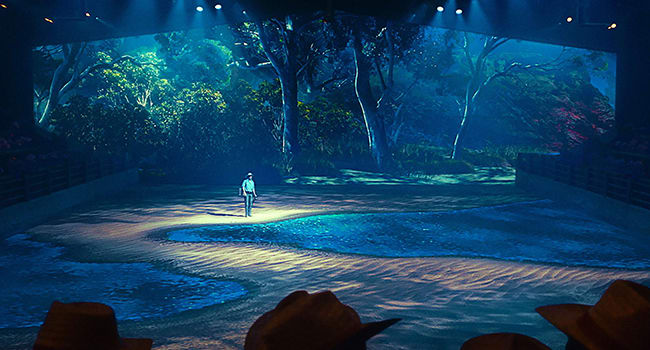 Outback Spectacular dinner and show
The Outback Spectacular dinner and show is a great night out for families. Settle in for a story taking you to the Australian heartland and learn about the struggles of real Aussie farmers. There'll be plenty of fun along the way as you celebrate their bravery in overcoming an unforgiving life on the land. You'll be served a delicious three-course meal and can enjoy drinks throughout the show too, so no one need go hungry or thirsty! Shows run.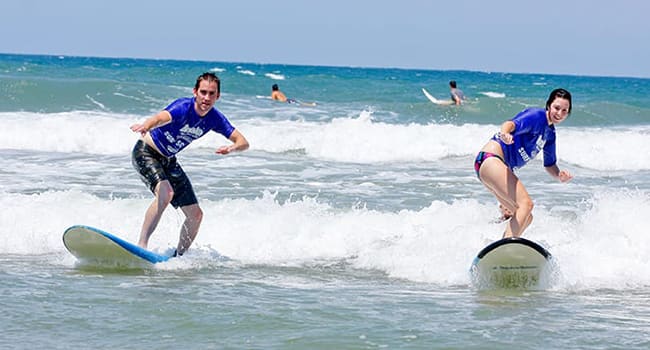 Learn to surf
What better place to learn to surf than on the stunning beaches of the Gold Coast? It's a whole lot of fun getting out in to the water and practicing your skills, and with expert instruction there's every chance you'll walk away having caught your first wave and stood up. These lessons are the perfect place for beginners to start and, who knows, they could even lead to you discovering your new favourite thing to do as a family!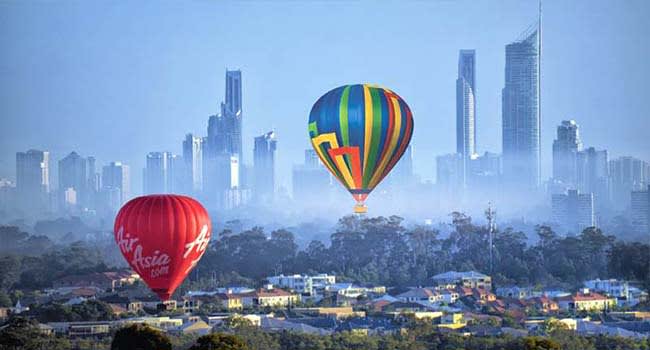 Hot Air Balloon Ride
Soar up, up and away on the flight of a lifetime. This true bucket list experience is one you'll never forget, and the Gold Coast is the ideal place to do it. You'll see incredible views of the skyline and those beautiful beaches, so be sure to take along a camera, these are memories you'll cherish forever, making them well worth the early start. After your graceful drift along the sky is complete, you can catch up on what you've just experienced over a well earned breakfast.
Ready?
best seller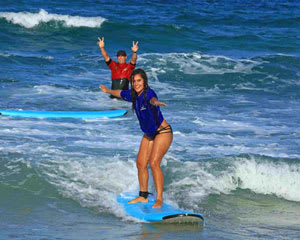 QLD: Gold Coast
BEST SELLER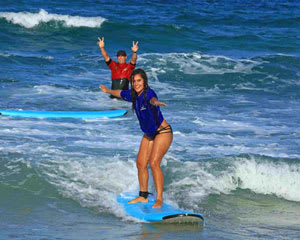 QLD: Gold Coast