It's STEPtember, which means it's time to invest some energy into hitting those 10k steps a day! Whether you want to challenge yourself to the fitness milestone, or you're just looking for the excuse to spend an hour each day on a beautiful walk, these tracks below are ones to add to your list.
Find your state below and then the best walk that suits you!
WALKS AROUND NEW SOUTH WALES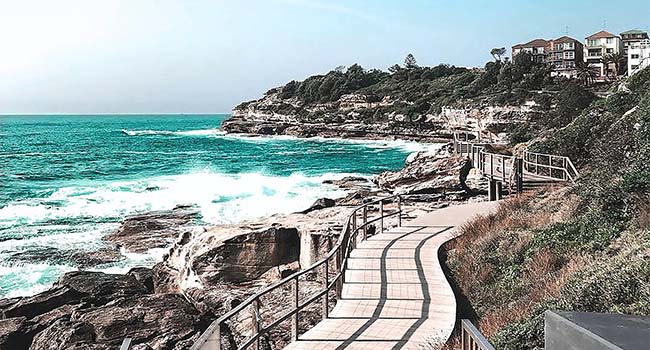 Bondi to Bronte coastal walk
There are so many incredible coastal walks to check out around Sydney. The Bondi to Bronte walk is a must-do for the East and can easily be upgraded by continuing your walk all the way to Coogee. With incredible sea views along the way, keep an eye out for whales in the distance and soak up that early Spring sunshine.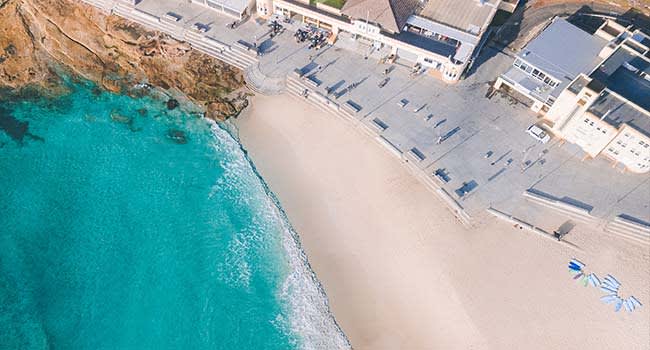 Cronulla beach walk
A must-do for the South is the Cronulla Beach coastal walk. An awesome way to sneak a substantial walk into your day! Starting at Wanda Beach, the walk will take you along a picturesque coastal trail with incredible views. The 6kms will surely get that step count up and leave you feeling refreshed!
Grand Canyon Walk
If you're in the Blue Mountains or are planning to visit post-lockdown, the Grand Canyon track is one to add to your walking hit list. The 6.3km loop shows off what the Blue Mountains is known for: lush forest tracks, bubbling creeks and amazing views of the Grose Valley.
WALKS AROUND VICTORIA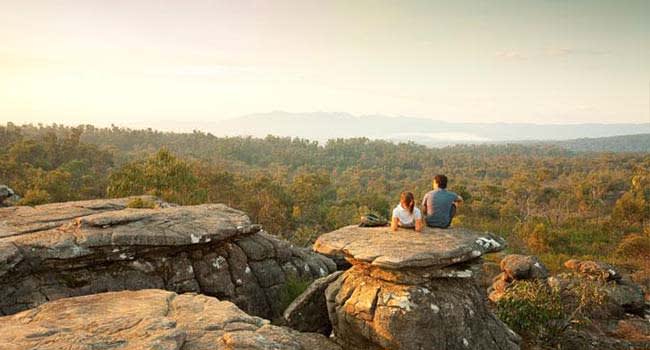 The Grampians National Park Tour
If you are in need of something exciting to look forward to, this full day tour of the Grampians National Park is just the thing. Venture into the Victorian wilderness and have your breath taken away by the panoramic views of the valley, majestic mountain ranges and lush forests. The perfect post-lockdown adventure to soak up some fresh air.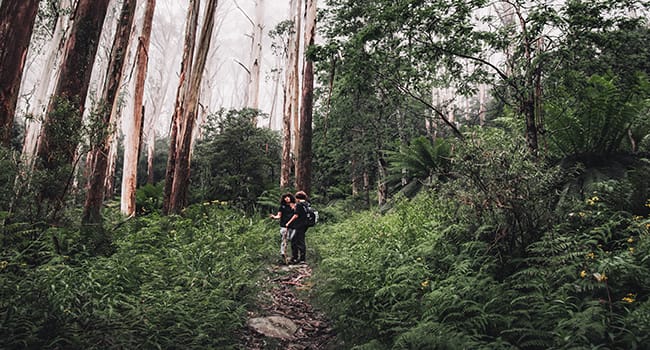 The Dandenong Ranges
The forested slopes of the Dandenong Ranges are a place of tranquil forest walks, quaint hilltop towns and charismatic animals such as lyrebirds and wallabies. Conquer the famous 1000 Steps, discover Olinda Falls and enjoy incredible views over Melbourne and the Yarra Valley.
WALKS AROUND PERTH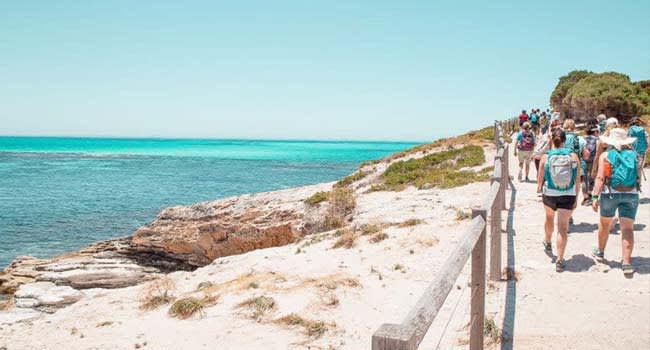 Rottnest Island Full Day Beaches Hike
If you're a Perthite and you haven't been to Rottnest Island yet, what are you doing? And if you have then you know how incredible it is. This walking tour shows off the pristine white sand beaches, turquoise water and wildlife the beautiful island is known for, as well as some other incredible stops along the way.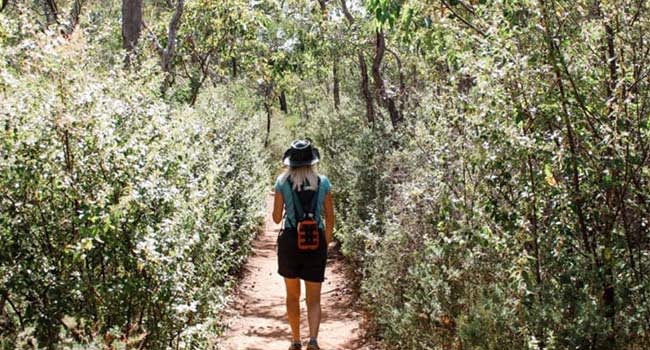 Kitty's Gorge Darling Ranges Hike
Kitty's Gorge is set in the Darling Ranges and surrounded by Jarrah forest. Explore the incredible trail on a 17km guided hiking tour past spectacular natural sights, including the cascading waters of Serpentine Falls. The views of streams, gorges, lush wildflowers and wildlife make this a rewarding way to get those steps up.
WALKS AROUND QUEENSLAND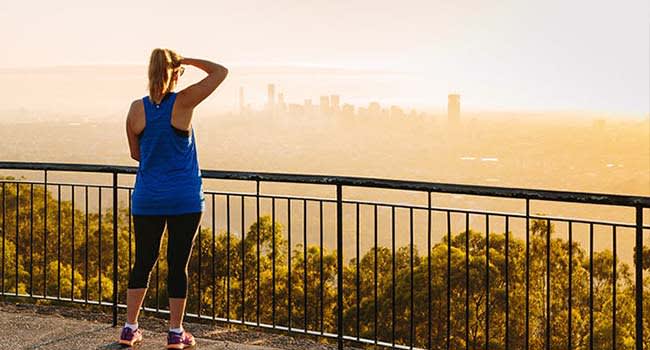 Mt Coot-tha
Mt Coot-tha is a popular scenic drive, but if you are serious about getting those steps up leave the car in the carpark and get to walking! Wander your way from the base to the top and be rewarded with incredible views of Brisbane. Bring along a picnic for the ultimate reward at the summit.
North Gorge Walk
This 1.2km boardwalk is a must-do as we head into spring! Located on North Stradbroke Island, the North Gorge Walk offers incredible coastal views and ample opportunities to spot wildlife. The surrounding clear waters make it easy to spot marine life including turtles, dolphins and manta rays. Definitely a worthy journey!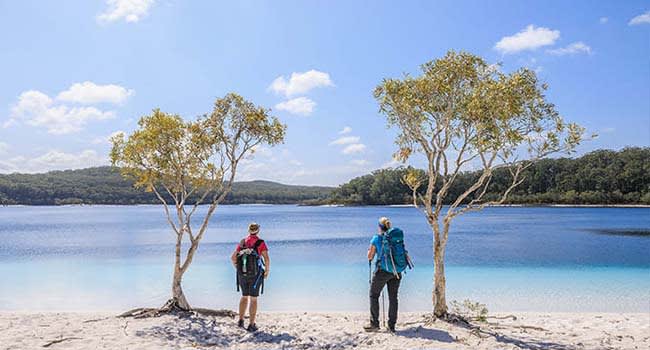 3 Day Fraser Island Coast to Coast Hike
Discover the tropical paradise of Fraser Island on a 3-day self-guided tour. Swim, hike, explore, and camp under the stars at night and enjoy the time completely surrounded by nature. You'll cover about 30km in total over the three days, and be set up with all the maps, itinerary, and instructions you need for your self-guided exploration.
WALKS AROUND ADELAIDE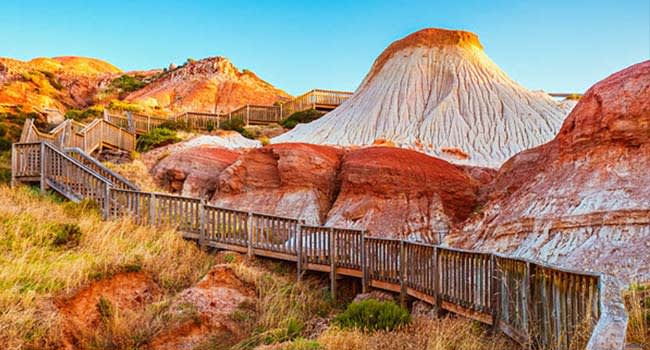 Hallett Cove Boardwalk
This clifftop boardwalk between Marino and Hallett Cove will allow you to discover the incredible beauty of Adelaide's coastline. Admire the rocky cliffs and reef platforms as you descent through numerous gullies and bends. With 10kms of track to get through, you will easily hit those 10k steps and then some!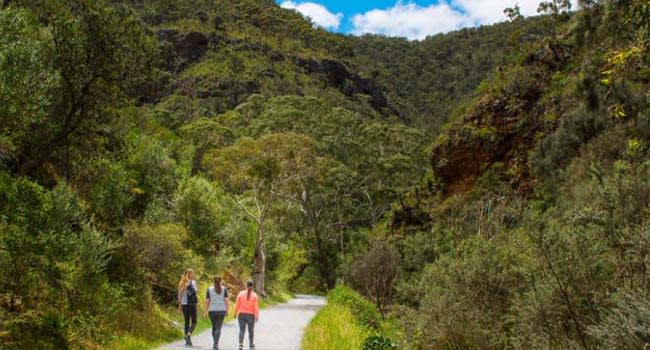 Morialta Wilderness and Wildlife Hike Tour
Set off for an active adventure along the bush trails of Morialta Conservation Park and soak up the fresh air and amazing scenery on this guided bushwalking tour. At 7kms, this is the best combination of wildlife spotting and getting active and is an awesome addition to any STEPtember itinerary.
WALKS AROUND TASMANIA
Wineglass Bay Lookout Track
If you're a Tassie local who wants to get their steps up or you have plans to visit once travel opens up, this is one walk you must do! The track leads to one of the states most celebrated views: Wineglass Bay. A beautifully constructed track takes you up through coastal woodland and past striking granite boulders. At 1.3kms each way, it's an easy way to get outdoors and into some nature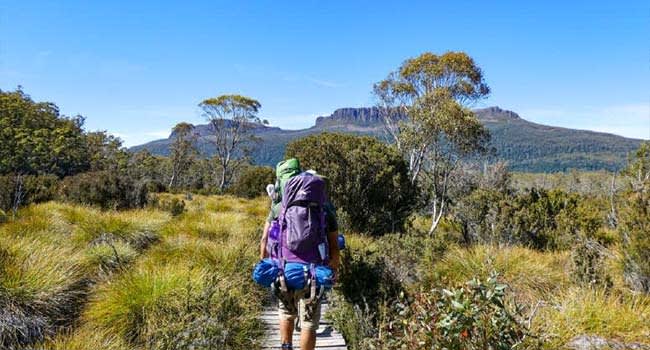 6 Day Cradle Mountain Trek
If you are craving an exciting and rewarding adventure, taking on Tasmania's iconic Overland Track is right up your alley. For 6 days you will make your way through incredible scenery, with options to go the extra mile and add side trips like the Cradle Mountain summit or Mount Ossa if you're up for the challenge. With all your gear provided, all you need to do is show up and be ready for the challenge!
WALKS AROUND THE NORTHERN TERRITORY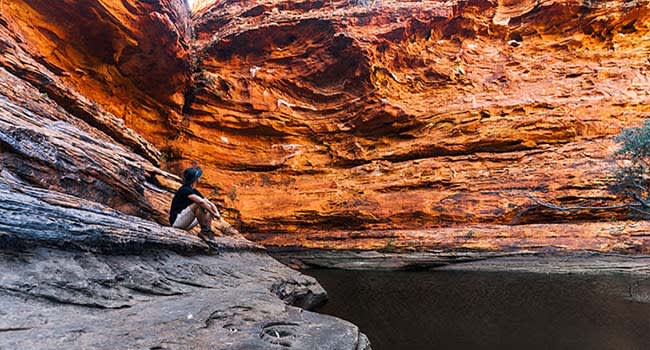 Watarrka National Park Hike
If you're in need of an adventure to look forward to, this one's pretty incredible... Head out into Watarrka National Park for an incredible guided hike to the rim of the majestic Kings Canyon. Your rocky climb will be rewarded with panoramic views down into the canyon gorge as you peer across the national park from the peak.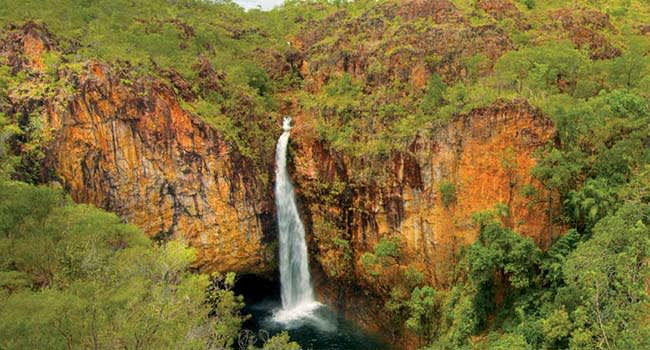 Litchfield National Park Waterfalls Adventure
The perfect adventure for your bucket list, this full-day adventure allows you to take in the spectacular natural beauty of Litchfield National Park. Departing from Darwin, you'll be guided on walks past waterfalls, rainforest, historic sites, and natural plunge pools where you can jump in for a swim. It doesn't get much better than this.
Ready?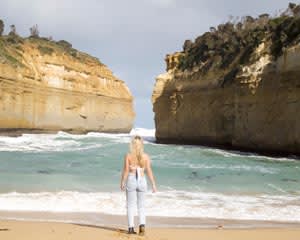 VIC: Melbourne