Whether you like wet and wild adventures or you're into amazing marine life, whale watching is an experience you can't miss. And there's plenty of it on offer around Australia, which is home to some of the top whale watching spots in the world. With tens of thousands of whales migrating to and from Antarctica every year, there's ample opportunity to catch these mega mammals on the move. From stunning locales up and down the east coast to some pretty special offerings in the west, these are the places that make us say Australia is the best place for whale watching in the world.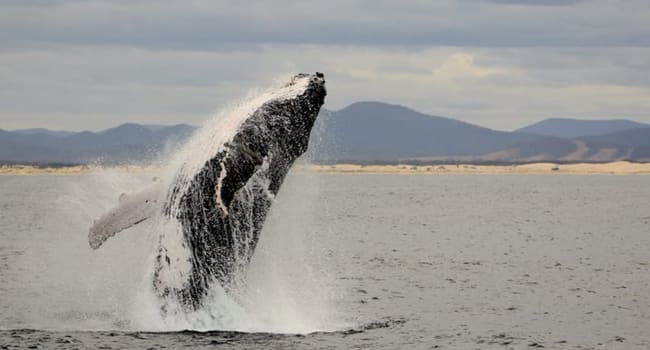 Whale Watching Port Stephens
Just north of Newcastle in New South Wales lies one of the state's top whale watching spots, the pristine coastal town of Port Stephens. More than 12,000 humpback whales migrate past this piece of coastline each year, heading north to give birth and then swimming back down south with their littlies when the weather warms up. With so many of these gentle giants making the journey, you're pretty much guaranteed an unreal experience when you go looking for whales in this part of the world. With around three hours on an impressive 52-foot catamaran, you'll spot not only whales but also dolphins, seals, fairy penguins and more. Plus, this low-footprint adventure is certified by Ecotourism Australia – perfect for the low-impact thrill seeker.
Whale Watching Jervis Bay
There's no question the east coast is one of, if not the best place for whale watching in Australia – the regular humpback migration makes sure of that. And Jervis Bay, on the NSW south coast, is one of the most spectacular spots to kick off a whale watching adventure. With some of the whitest sand in the world, the beaches in this part of the country are stunning, and it's not just the whales playing in the waters beside the boat that'll wow you. On the two-hour trip, you'll get a great view of the area's pristine beaches and bays, not to mention the impressive towering cliffs of Point Perpendicular.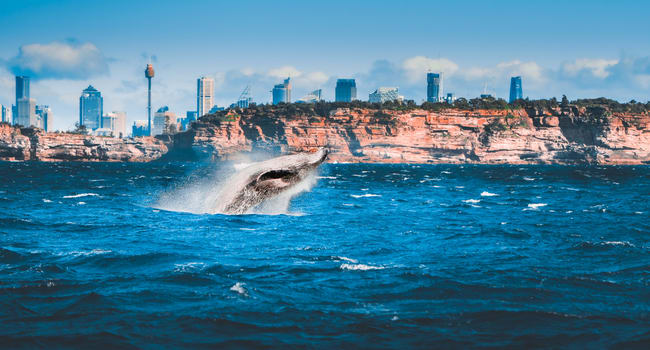 Whale Watching Sydney
If you think you have to leave the city to find the best place to go whale watching, think again. There is truly epic action to be had right in the heart of one of Australia's most thriving hubs: Sydney. Whether you set sail from the city's famous Circular Quay or step aboard at the buzzing beachside suburb of Manly, you can watch these magnificent creatures jump, dive and splash with the Opera House and Sydney Harbour Bridge as the backdrop. It really doesn't get much more iconic than that. Want to add a splash more adrenaline into the mix? Level up your whale watching adventure to 'extreme' with an incredible ride on a safari-style open ocean Rigid Inflatable Boat (RIB). It's the fastest commercial vessel in Sydney and will get you closer to these incredible creatures in no time.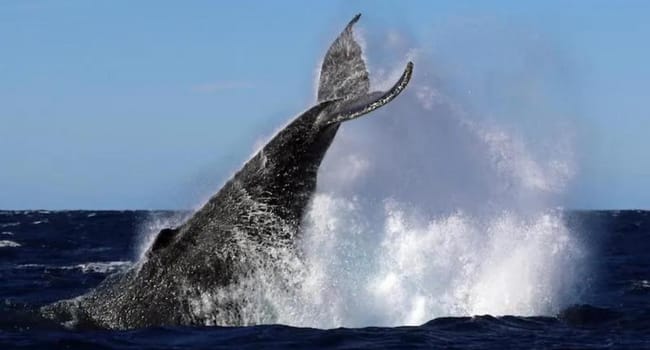 Whale Watching Gold Coast
With its golden sand beaches, world-class shopping and pumping nightlife, there's a lot to love about the Gold Coast. But did you know it's also one of the top whale watching spots Queensland has to offer? Experience these majestic creatures up close as you bob around the Australian Whale Sanctuary, just off the Goldie's infamous Main Beach and out past Stradbroke Island. And don't forget to keep an eye out for all the other amazing sea life that make this part of Australia home. We're talking bottlenose dolphins, giant loggerhead turtles and a whole bunch of different shark species. Take your pick from boat options such as an epic three-level boat with six outdoor viewing platforms or go a little more high-end and scope out the sea life from the comfort of a 34m luxury yacht.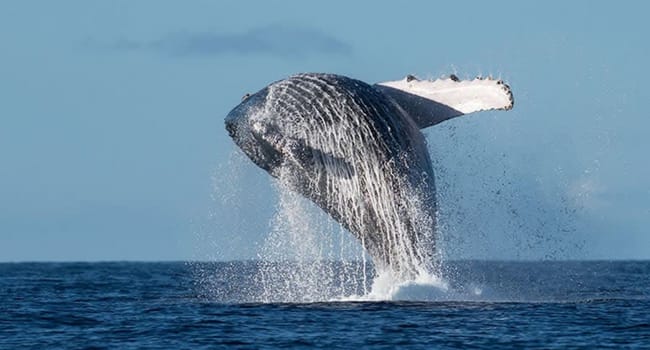 Whale Watching Sunshine Coast
Welcome to the Sunshine Coast – home to some of the country's best beaches and whale watching spots. You can check out their antics from the wraparound deck of a spacious boat. You can even ramp up the thrill factor with an exhilarating ride on an open-air boat that'll zip you out to where the creatures play (after taking in some of the stunning Sunshine Coast scenery from the water, of course). But the best place for whale watching in this part of Australia has to be down in the depths where these incredible animals reside – and that's exactly what's on offer in Mooloolaba on the Sunshine Coast. Watching the whales at play in their own arena via an underwater camera is incredible – and getting in for a swim with these incredible mammals during your cruise is an adventure that will blow your mind.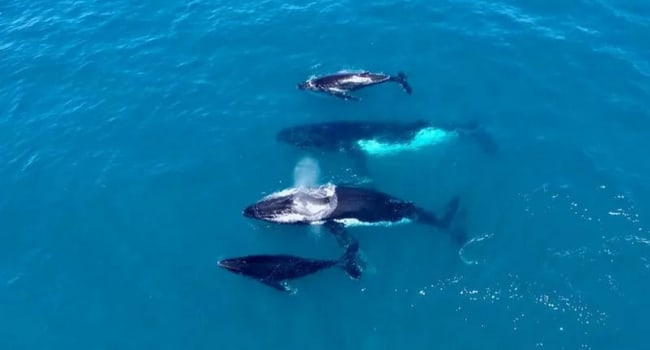 Whale Watching Perth
The east coast's not the only place for whale watching adventures – Western Australia has some of the best places to go whale watching, and while some are a little further afield, there's plenty of action to be had right in the waters off Perth. Whether you launch from Hillarys Boat Harbour or a little further south in Fremantle, you'll quickly find out why this vibrant city is one of Australia's best whale watching spots. Keep your eyes peeled here – you might even catch sight of rare pygmy blue whales, which migrate through the waters off Fremantle. If you're in the mood for a road trip, head south for about 2.5 hours to the coastal town of Busselton for a change of scenery. With a calm, sheltered bay, it's known for its humpback population, not to mention a nearly 2km-long pier that leads to the Underwater Observatory, where you can glimpse life on the coral reef.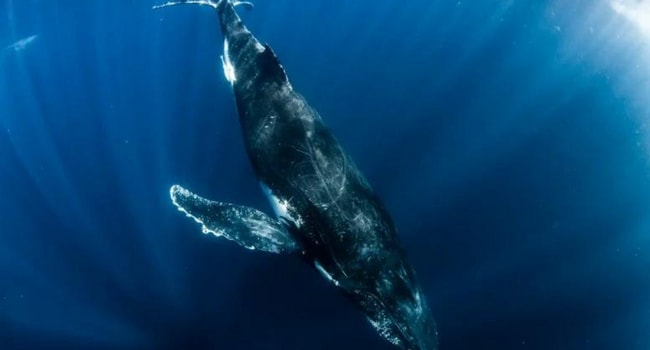 Whale Watching Exmouth
Travel to the very tip of the western-most state, and you'll find adventure on offer that you won't get anywhere else in the country. Exmouth's Ningaloo Reef is a particularly special part of the world – perhaps the best place to go whale watching in Australia, if not the world – where you can enjoy your humpback spotting with a side of swimming with whale sharks. Don't worry, the world's largest sharks feed on plankton, not people, and plenty of humpback whales hang out in these warm, sparkly waters, too. Make a day of it and throw in some snorkelling for the winning trifecta – the aquatic life in this watery oasis has to be seen to be believed.
Ready?
best seller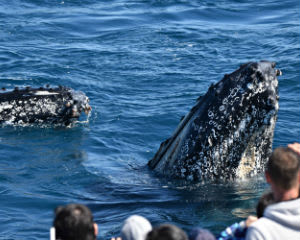 WA: Perth
BEST SELLER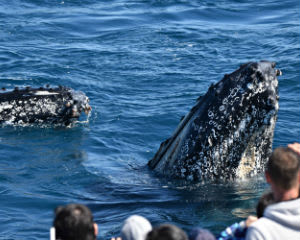 WA: Perth