Looking for a way to reconnect with your mates? Adventure is always the best way to do it. Whether you want to explore the great outdoors with an epic horse trail ride (finished with a visit to the brewery), or a good old fashioned camping trip; we've got the best round up of adventures you can use to reconnect with your mates. Plus our Adrenaline vouchers are valid for 5 years with free exchanges, so you have plenty of time to complete your perfect adventure.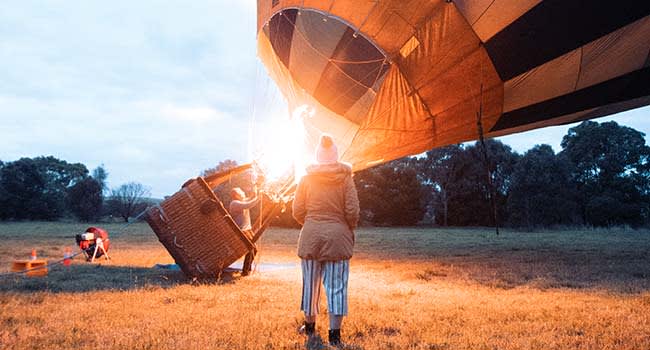 Hot air balloon, Geelong
Start your day off on the right foot with an exciting hot air balloon adventure! Bring along your best mate or a loved one, and take off on a thrilling journey over Geelong. With views of the Great Ocean Road, watch as the sunrise brings the landscape to life and savour the exciting moment together.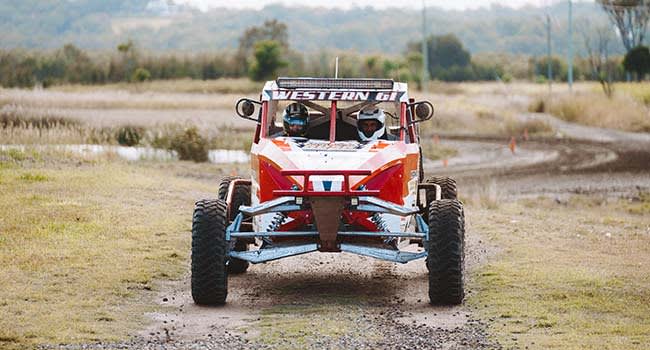 Off-road racing, the Gold Coast
Take to the tacks and experience how incredible (and speedy) these off-road buggies are. Complete with V8 engines, take your turns jumping into the driver's seat and find out which one of your mates can master the tricky turns and long straights best. Are you up for the challenge?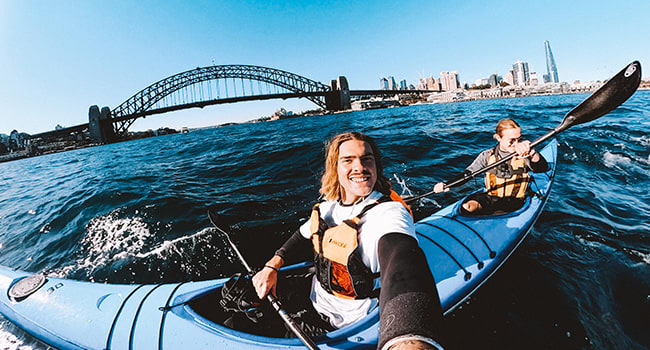 Sydney Harbour Kayak Tour, Sydney
Explore gorgeous Sydney Harbour from a brand new vantage point with this exciting kayaking tour. In a kayak built for two, set out on an unforgettable adventure together as you explore world-famous Sydney landmarks like the Opera House and Harbour Bridge from a whole new angle.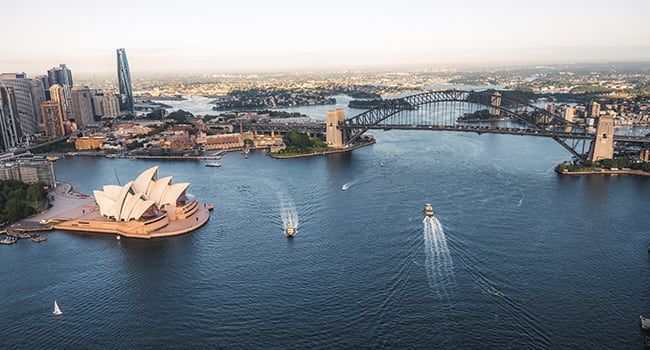 Private helicopter flight, Sydney Harbour
Embrace the thrill of a private scenic flight, taking you to dazzling heights above stunning Sydney Harbour. Whether you're in a pair or a trio of your best adventure buddies, this is an incredible bucket list experience that will leave you feeling closer than ever. Soar over the Sydney Harbour Bridge, the Opera House and spot the iconic CBD skyline from above.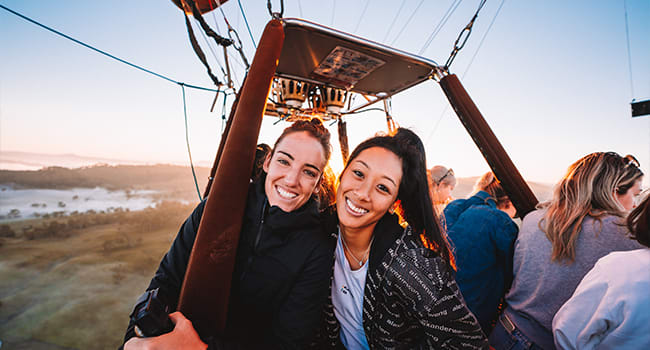 Hot air balloon, Gold Coast
There's nothing that will bring you closer together than a 4am wakeup call. Even better if it's for a sunrise hot air balloon ride above the stunning Gold Coast Hinterland. Once you've touched down, be treated to a delicious breakfast at a local winery; complete with sizzling bacon and eggs and a cheeky glass of bubbles! We promise you'll be talking about this adventure for years to come.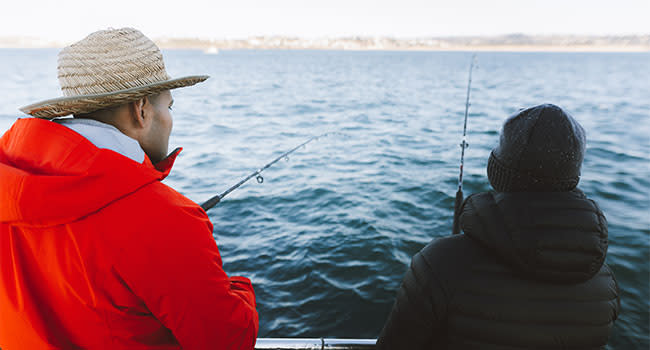 Deep sea fishing, Sydney Harbour
You've got to admit it, there's nothing quite like spending a day out at sea with your mates. Soak up some sunshine and the fresh sea air as you try your hand at deep-sea fishing. This vessel makes it way out from Sydney Harbour, but with incredible charters available all over Australia, there's plenty of fishing in the sea.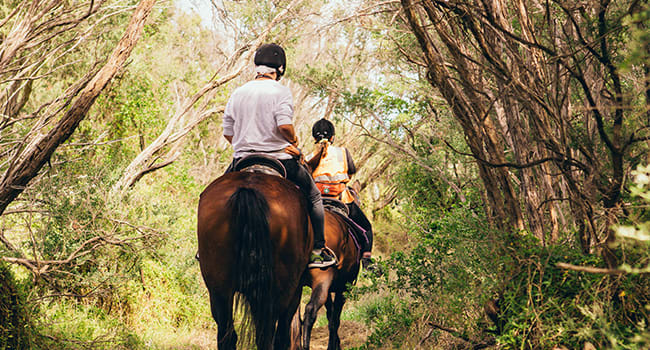 Horse ride & brewery lunch, Mornington Peninsula
Weave through dense forest trail on horse back, before the scenery slowly transitions into the stunning St Andrews Beach. After two hours of riding, you will surely be ready for a feed so head over to St Andrews Beach Brewery to spend a complimentary $25 voucher on beers, food or whatever you fancy. Such an awesome way to reconnect with your mate and get the conversation flowing.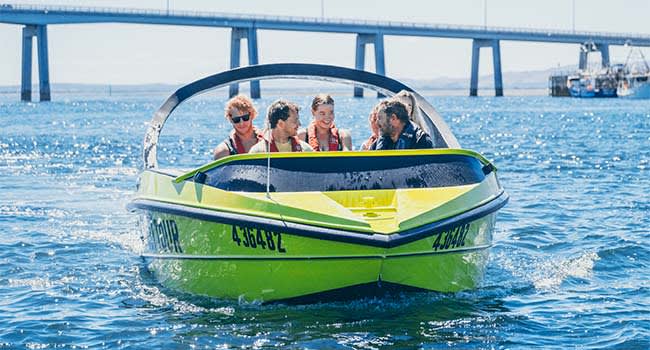 Jet Boat Tour, Phillip Island
Experience the thrill of a full throttle ride on this epic jet boat tour for two! Speed around Victoria's iconic Phillip Island for 30 minutes and take in the unreal scenery of Cape Woolamai. This is such an awesome adventure for those who are looking for a generous dose of adrenaline. Hold on tight and enjoy the exciting high speed runs and manoeuvres that will leave your heart racing. Nothing like an adrenaline rush to leave you feeling closer with your mates.
Helicopter Scenic Flight, Barwon Heads
Experience the thrill of a scenic helicopter flight together in this experience for two. Taking off from Barwon Heads airport, soar over stunning views of Torquay, Bells Beach, Point Addis and the Great Ocean Road's iconic rugged cliffs. This special experience is even better when shared, so it's perfect for you and your best adventure buddy.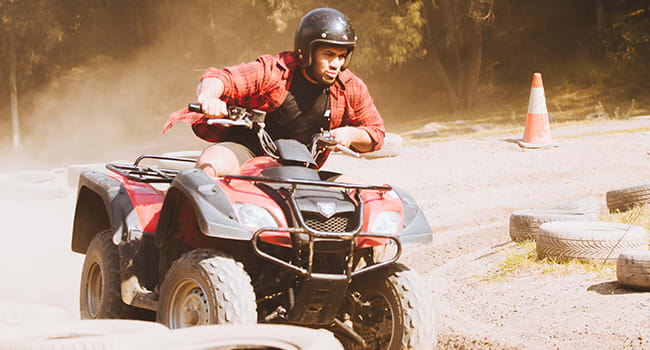 Quad biking, Glenworth Valley
A fun quad biking adventure is definitely something you should add to your to-do list for your friend group. Take on the purpose-built circuit and scenic trail through Glenworth Valley, while experiencing the thrill of driving your very own quad bike. This is the perfect outdoor adventure for anyone keen to get out into nature and get their blood pumping.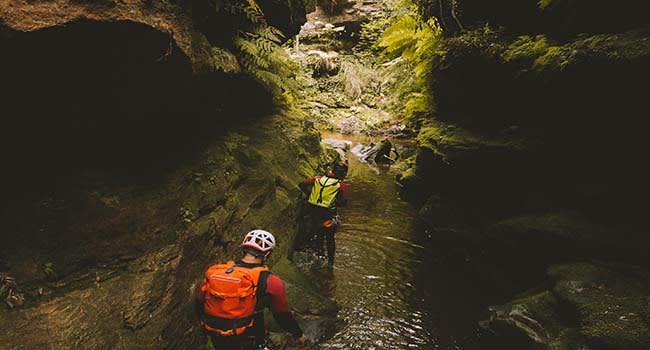 Canyoning adventure, the Blue Mountains
There is no greater sense of achievement than conquering an incredible canyoning adventure so why not share it with your friends? Enjoy the thrills of canyoning at Empress Falls in the Blue Mountains as you jump into rock pools, abseil down waterfalls and trek through stunning bushland.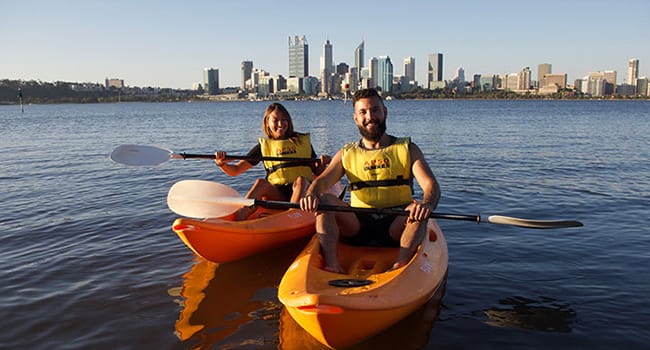 Kayaking adventure, Perth
Grab your mate, grab a paddle and head off on a kayaking adventure on Perth's Swan River. Enjoy a self-guided tour and the chance to reconnect as you make your way along the quiet waters. Do remember to keep a lookout for dolphins, black swans and pelicans though! A fun way to experience Perth from a new perspective, and catch up with that mate you've been meaning to see for a while.
Ready?