Whether exercise is a part of your daily routine and you're looking to amp it up, or you are completely new to the space and need some entry-level ideas: adventure is the way to go! Swap squats for mountain biking through the mountains. Forget laps at the pool and snorkel with turtles. There are so many incredible ways to level up your exercise regime with adventure, so here are a few of our favourites.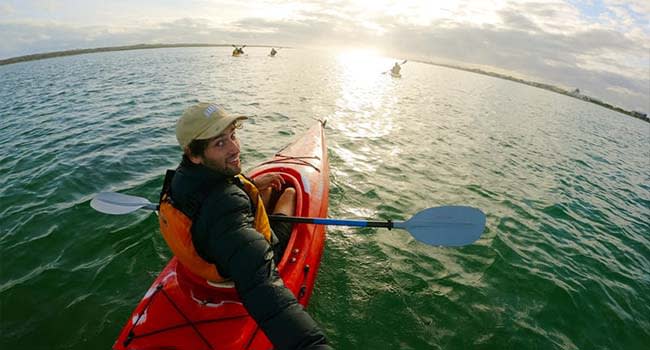 Swap crunches for kayaking
If you're looking for a core workout that will really make you feel the burn you may be surprised to hear that kayaking is your next go-to! Hit your arms, shoulders, back and core when you pick up the paddle and head out for a day on the water. Schedule a sunrise session around Sydney, Coorong National Park or experience the Great Barrier Reef from the water's surface. We guarantee you'll feel it the next day.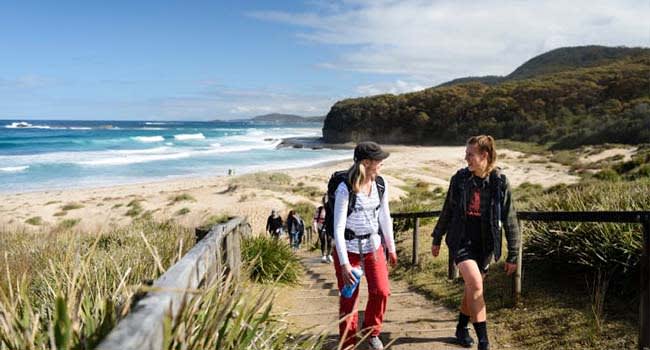 Swap the treadmill for a hike
Hitting those 10k steps every single day can seem like a daunting task, so it's time to spice things up! Enjoy some time in the great outdoors and introduce a hike into your weekly workout schedule. Whether it's a coastal stroll on the south coast of NSW, The Grampians in Melbourne or conquering Mt Kosciuszko, give it a go and see just how easy those 10k steps can be.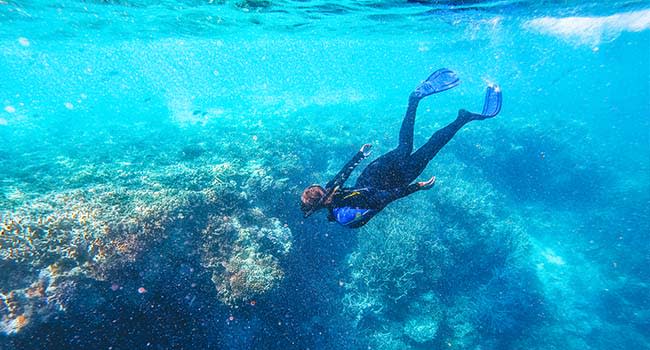 Swap laps at the pool for snorkelling
One of the best parts of snorkelling is there's always a chance to encounter wildlife. From sea turtles at Byron Bay, colourful reef fish off of Rottnest Island and of course the marine life that call the Whitsundays home. Not only will snorkelling give you a workout, but it will also give you the chance to get closer to nature. And we all need a little more of that in our lives.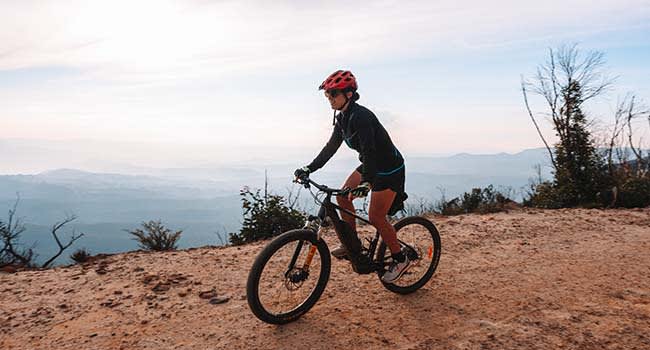 Swap leg day for mountain biking
If you're bored of your average everyday leg presses, mountain biking will surely add some excitement back into your leg day. Mountain bike your way through the incredible bush tracks of the Blue Mountains, Melbourne or on the coastal town of Port Lincoln. No matter where you decide we guarantee your quads will be burning and you'll be loving it!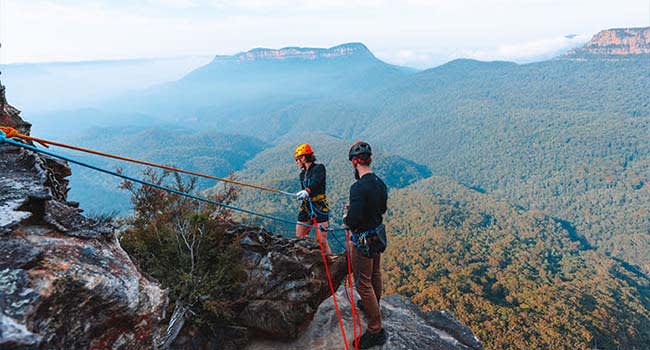 Swap arm day for abseiling
If you're looking for a way to really work the biceps, abseiling will not disappoint. Conquer your fears and push both your mind and body with a day of abseiling down rocky cliffs. Whether it's a day in the gorgeous Blue Mountains, Brisbane's Kangaroo Point or The Grampians in Melbourne, there are so many amazing locations to give this one a go! Add it to your next weekly circuit to not only feel the burn but experience the sense of accomplishment once you've fully descended.
Ready?