Whether you're looking to challenge yourself to an adrenaline-pumping adventure, or you are looking to experience something out of this world; the adventures below will have you jumping from planes, swimming with sharks and witnessing the unspoilt Australian wilderness. We only have one life to live, so why not sprinkle in some adventure every now and then?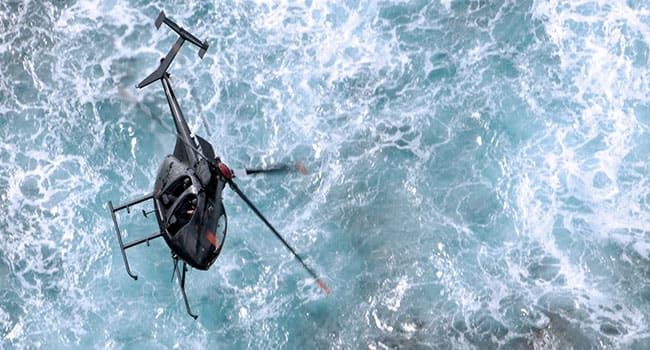 Black Ops military-style helicopter, Sydney
If you are a thrill-seeker this adventure is calling your name! Take off on board a jet-powered McDonnell Douglas 500E Black Ops helicopter and experience the blood-pumping action of a mock military mission flight. Live out your cinematic dreams and soar over Sydney in a doors-off flight, at high speeds of 130 knots (240km/h).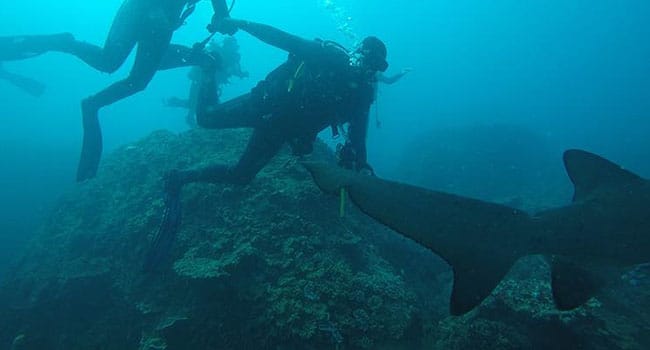 Ocean dive with sharks, Sunshine Coast
Warning! This shark diving experience is not for the faint-hearted. Face your fears and take on this thrilling cage-free shark dive in the open waters off Mooloolaba. Swim alongside grey nurse sharks in a secluded shark reef. With no diving experience required, anyone can get up close and personal with these wild sharks. We can almost hear the Jaws soundtrack now...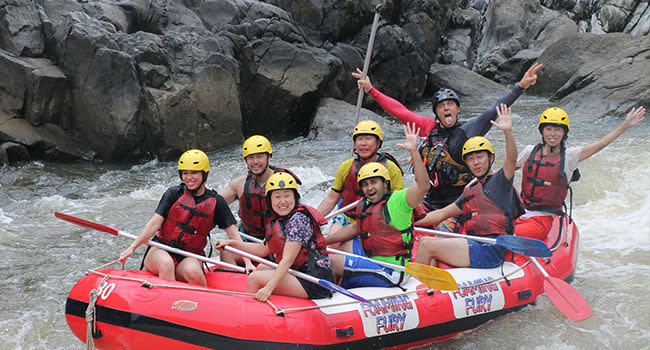 White water rafting, Barron Gorge
Take on the rushing rapids of Barron Gorge, in this experience fit for all adventure lovers. Feel the excitement rise and get ready to face your fears, as you gain speed and splash your way down the grade three rapids. With no experience needed and with participants as young as 12 able to join in on the fun, this is an awesome family adventure to add to your bucket list.
Canyoning adventure, the Blue Mountains
If you love adventure then canyoning is something you need to add to your hit-list. Spend three exciting hours trekking, jumping, swimming and abseiling your way through the natural maze formations of the Blue Mountains canyons. While everyone should do this experience at least once, we guarantee you'll be ready for more as soon as it's done!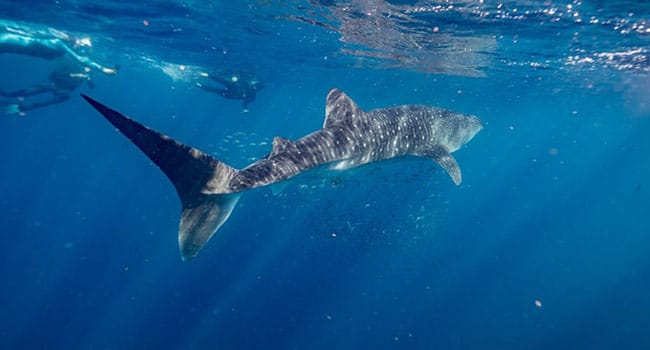 Swimming with whale sharks, Exmouth
There is nothing in this world that comes close to the feeling of swimming alongside mammoth whale sharks... This thrilling adventure on the Ningaloo Reef gives you the chance to witness these gentle giants in their natural habitat. They are only in the area a few months out of the year, so take your chance now and experience it for yourself.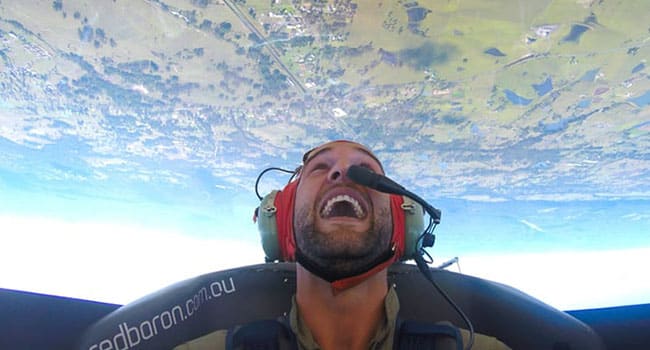 Aerobatics flight, Sydney
Without a doubt one of the most adrenaline-pumping activities you can experience, aerobatics is a must for all adventure lovers. Feel the thrill of flying at speeds of 410 km/h, with a climb rate of 2000 feet per minute. You'll experience G forces of anywhere between +8G and -4G, alternatively being pushed into your seat or pulled hard against your harness. If you're looking for action-packed go no further.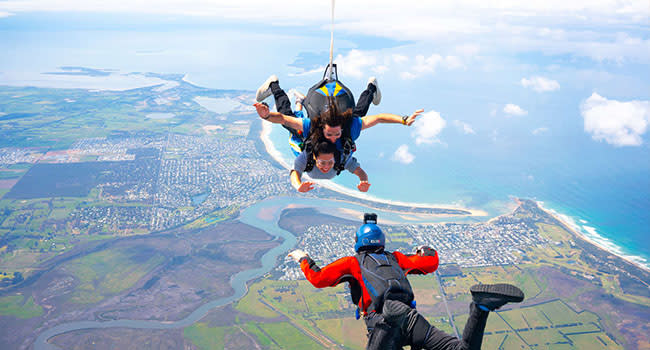 Skydiving, the Great Ocean Road
The Great Ocean Road is somewhere everyone should aim to visit at least once, but why not do it Adrenaline style? Skydiving over the stunning cliff formations and iconic landmarks gives you the guaranteed best seat in the house, while also giving you an excuse to experience the exciting 45 second freefall for yourself. Soak up unbeatable views of the Great Ocean Road, Port Phillip Bay and Melbourne CBD.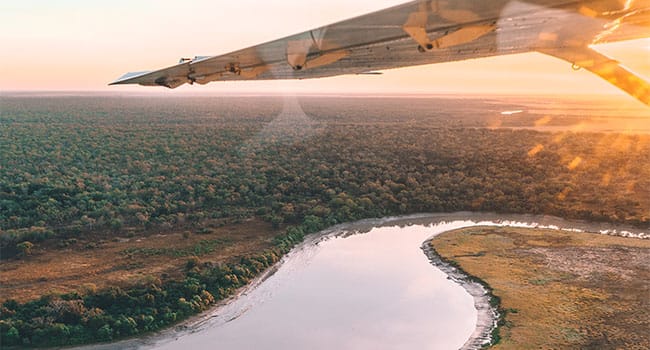 Scenic flight, Kakadu National Park
Fly over the World Heritage Listed Kakadu National Park in an exciting scenic flight, giving you an unparalleled perspective on the incredible Australian landscape. Fly over the Ranger Uranium Mine, across to Dinosaur Valley, through Upper East Alligator Valley and along the twists and turns of the East Alligator River. Look out for saltwater crocodiles sunning on the riverbanks as you go, then sweep over the mosaic Magela floodplains and past Jabiru Town's famous Crocodile Hotel.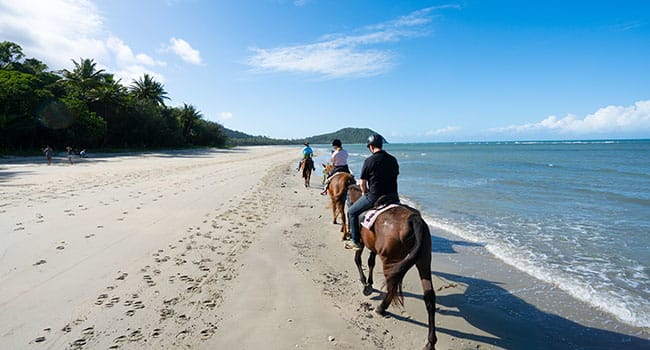 Beach Horse Riding Tour, Cape Tribulation
Explore the beautiful Cape Tribulation on horse back with this incredible afternoon tour. Set out from the stables with your guide, group, and very own horse, to spend the afternoon winding through the rainforest, sandy beach, ocean waters and stunning open paddocks.