Life is filled with first time moments, so why not make your next one something really exciting. From the rush of jumping out of a plane on your first skydive, to feeling on top of the world in a private helicopter flight and even coming face to face with a great white... Chase that feeling of experiencing something amazing for the first time with adventure.
Here are our top 6 experiences you should try at least once.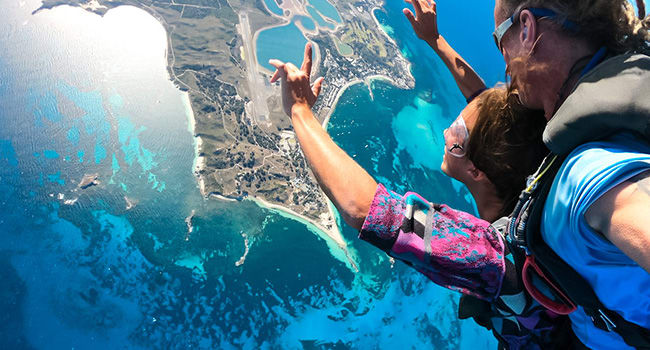 Jumping out of a plane
The quintessential bucket list adventure, if you haven't yet experienced skydiving here is your sign to take the leap! Feel your heart racing as your make your way to greater elevations, before diving out above the clouds for an electrifying freefall. Then as your parachute is deployed, catch your breath and enjoy the incredible view.
Come face to face with a great white
Can you imagine being only inches away from one of the most powerful underwater creatures around, the shark? With shark dive experiences across Australia, we can make this a reality. Whether it's diving into the shark tank at an aquarium or plunging into the ocean with wild sharks, this adventure will feel like the first time every time.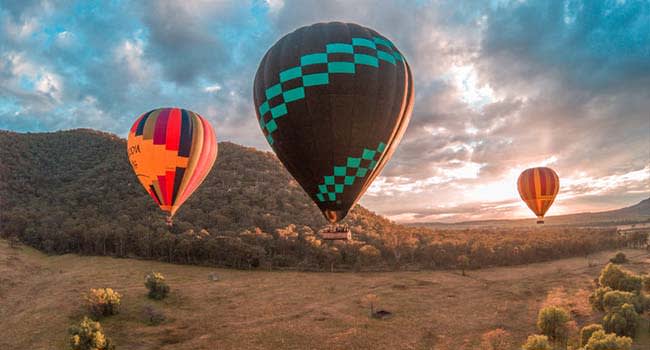 Flying in a hot air balloon
Even if you are scared of heights hot air ballooning is an experience you need to have ticked off your bucket list. Soar over stunning scenery in the crisp morning air and watch as the early dawn sun touches down on the earth below. The Australian landscape provides the perfect backdrop as you look down and feel your heart race at the elevation.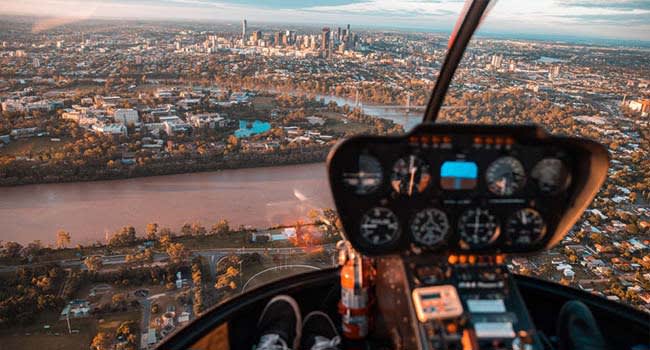 A private helicopter flight
Experiencing a private flight over your own city is the best way to really feel like a rockstar. Zip across the sky in an agile helicopter and experience the hair-raising feeling of quickly gaining elevation. Before you know it you're drifting across the sky and looking down at your city from an entirely new perspective.
Feel the G-Force of a V8
If you are a lover of cars and all things that go fast you have to experience the utter thrill of driving a genuine racing vehicle. Driving a V8 will give you a taste of just how powerful these cars are, but then it's time to hand the wheel over to the expert. Feel yourself sink back into the passenger seat as your driver shows you how fast these things can really go!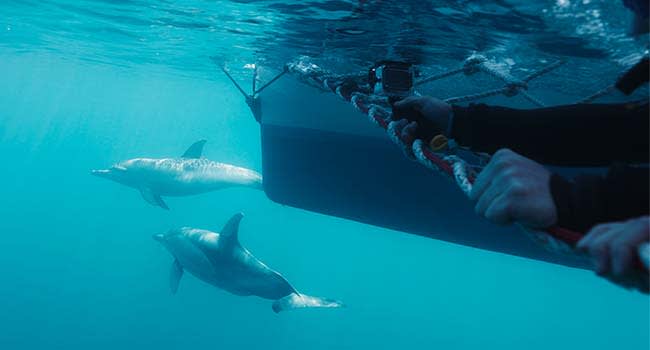 Swim with dolphins
Watching marine life form the deck of a cruise is one thing, but there's no greater feeling than gliding alongside these playful creatures in their natural habitat. Swimming with dolphins is such an enjoyable experience, we guarantee you'll want to experience it more than once.
Ready?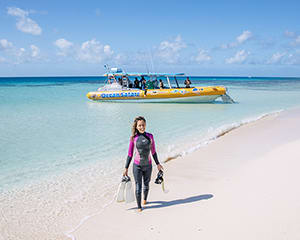 QLD: North Queensland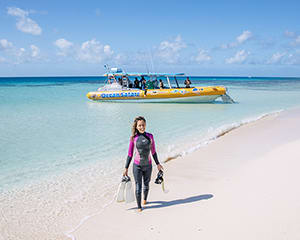 QLD: North Queensland