If you're looking to enjoy exciting adventures on a budget, we have you covered. From amazing scenic flights, horse riding tours and even thrilling quad bike experiences; these adventures will satisfy your need for something action-packed without breaking the bank.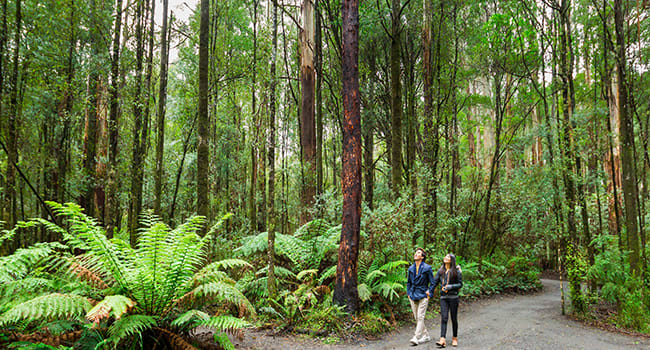 Under $50- Treetop walk, Otway National Park
This rainforest and treetop walk will immerse you in the beauty of the Otway National Park. The 600 metre-long, 25 metre-high elevated walkway provides unrivalled views of the unique beauty of the region's flora and fauna, from the rainforest floor up into the soaring heights of the treetops.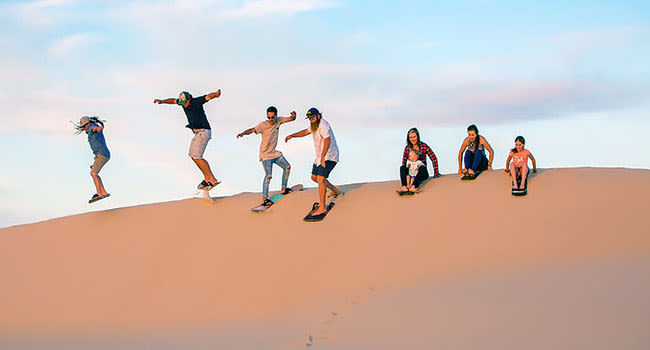 Under $50- Sandboarding, Port Stephens
Tackle the iconic Stockton sand dunes in style with this 4WD and sandboarding experience. The 4x4 journey will effortlessly take you through the sand dunes before you get the opportunity to test you sand surfing skills. Whether you want to surf down the dunes standing up or sitting, or just want to watch, this is the perfect way for all ages and thrill-levels to experience Stockton Sands.
Under $100- Axe throwing for 2, Sydney
Channel your inner viking and get ready to throw some axes! Hurling an axe and hitting the bullseye is truly a feeling that cannot be matched, so give it a go for yourself. You and your partner will be coached on all the techniques, before you battle it out to see who is the ultimate axe throwing champion.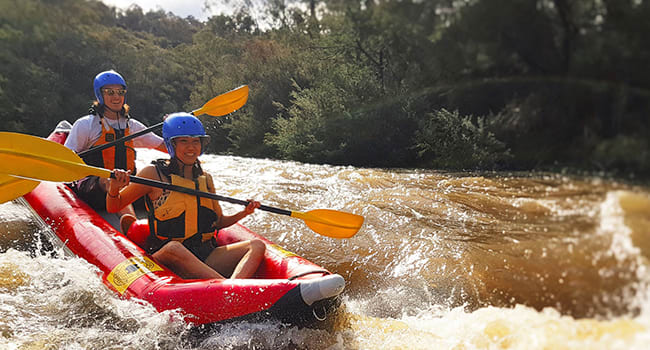 Under $100- White water rafting, Yarra River
Looking for an adventure to really challenge yourself? This white water rafting experience down the rapids of the Yarra River can help with that. Paddle down the bubbling torrents as you discover the beautiful gorges and valleys bursting with native wildlife. Through the twists and turns as you battle the rapids, we guarantee you'll be smiling the entire time!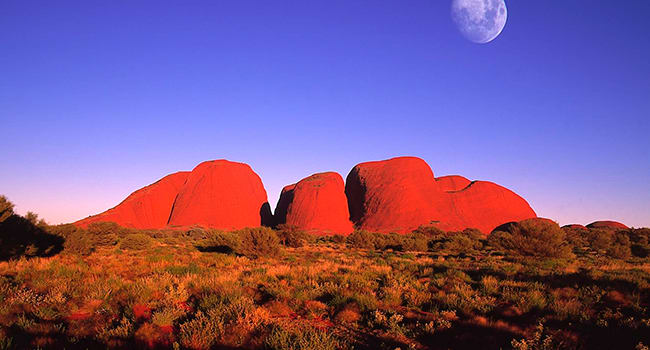 Under $100- Uluru–Kata Tjuta National Park Tour
Discover just how incredible the Australian Red Centre is with this amazing day tour out to Kata Tjuta. Here you will have the amazing opportunity to walk among the domes at Walpa Gorge and take in the iconic scenery of Uluru–Kata Tjuta National Park. This is one adventure you need to tick off your bucket list.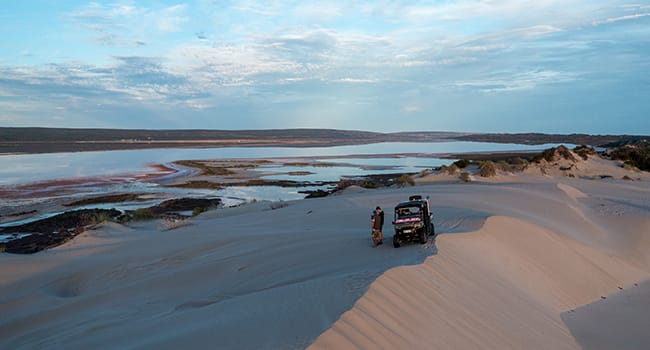 Under $100- Pink lake tour, Hutt Lagoon
If seeing Western Australia's iconic pink lake wasn't enough, this exciting buggy adventure will really get your heart racing. Effortlessly travel over the sand dunes and reach the shores of the Hutt Lagoon that are inaccessible by car. The buggy tour offers you unbeatable views of an unforgettable experience.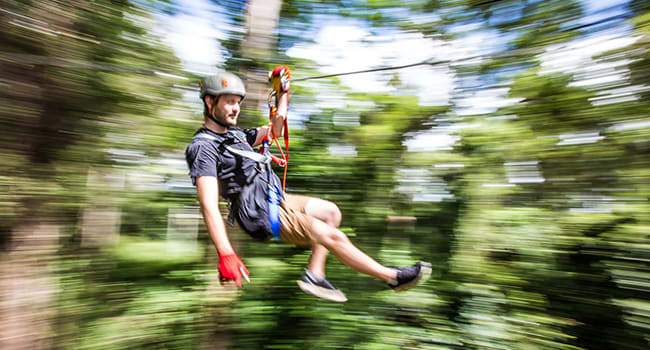 Under $100- High ropes adventure, Sunshine Coast
Whether you want to face your fear of heights, or just simply enjoy a day in the great outdoors, this exciting high ropes experience will satisfy your need for adventure. Get the blood pumping as you climb laddrs, teeter across wobbly walkways and soar across flying foxes (with some spanning 120 metres long!)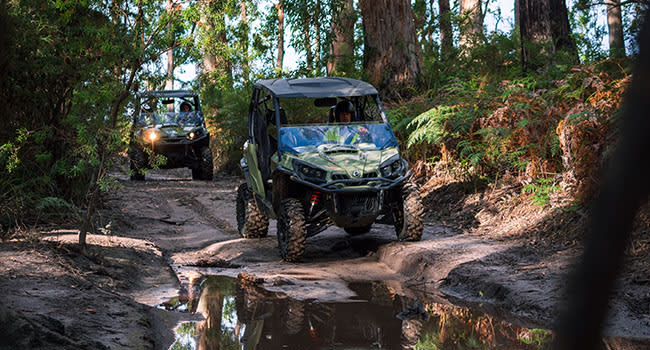 Under $200- ATV Tour, Tasman National Park
Explore the Tasmanian wilderness the Adrenaline way! This fun sightseeing adventure will put you in the drivers seat of a Can-am 4x4 ATV, as you effortlessly glide over the rugged terrain. Wind your way through scenic bush tracks and appreciate the magnificent views of the Cape Surville lookout and the Tasman National Park.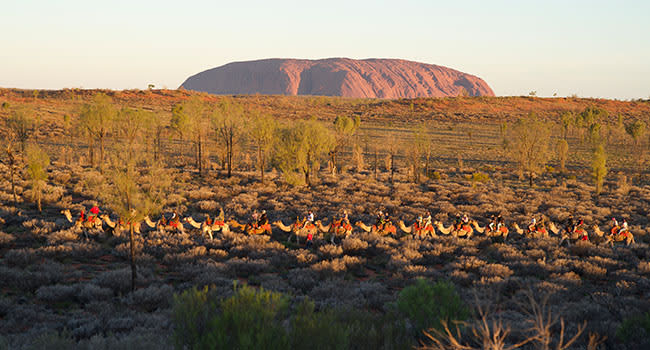 Under $200 - Uluru camel tour, Alice Springs
Looking for the experience of a lifetime? Well saddle up and experience this amazing camel ride through the Australian outback. With stunning views of Uluru and the expanse of Central Australia, watch as the sun dips below the horizon and take in the red hues of the desert.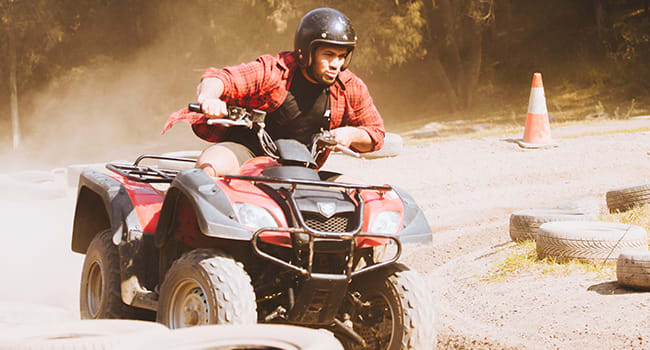 Under $200 - Quad biking, Glenworth Valley
Get ready to tear up the track on a thrilling quad biking adventure, just one hour north of Sydney. This track to trail quad experience will really get the adrenaline pumping as you take on challenging turns, long straights and perfect your quad bike manoeuvres.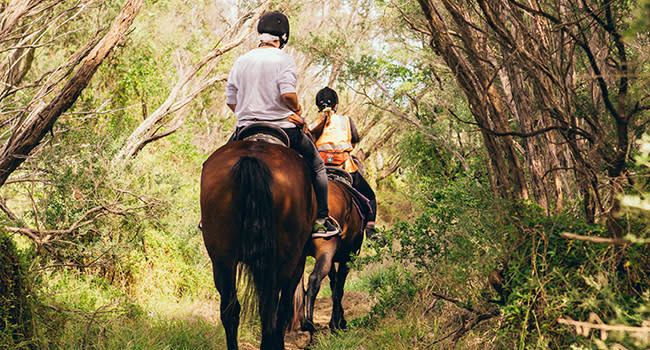 Under $200 - Horse trail ride, Mornington Peninsula
Take in just how stunning the bushland of the Mornington Peninsula really is with this exciting horse trail ride. Saddle up and make your way through winding bush paths, lined with native Australian flora. You will be paired with a horse suited to your ability, making this experience fit for beginners and experts alike.
Ready?