Whether you're looking for your next holiday inspiration, or you're keen to escape the city for a night or two, check out these incredible overnight adventures. From exploring the hinterlands across the Sunshine Coast, deep diving the Great Barrier Reef or living your best life on a yacht, there are so many exciting experiences just waiting to happen.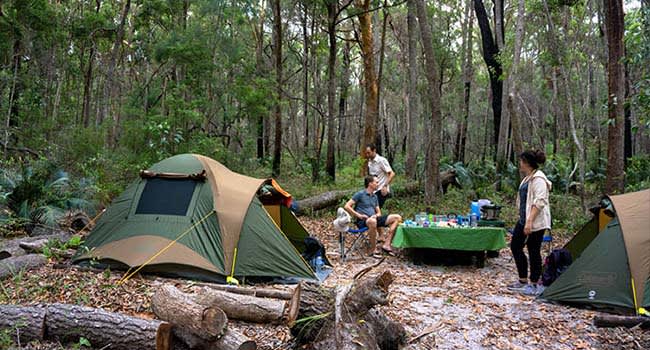 3 Day Fraser Island Hike, Hervey Bay
Discover what makes Fraser Island such a beloved adventure destination on this two day self-guided hiking expedition. For two days and one night, you'll explore the lush landscapes surrounding Lake McKenzie and Lake Wabby, enjoy pristine swimming spots and camp under the stars.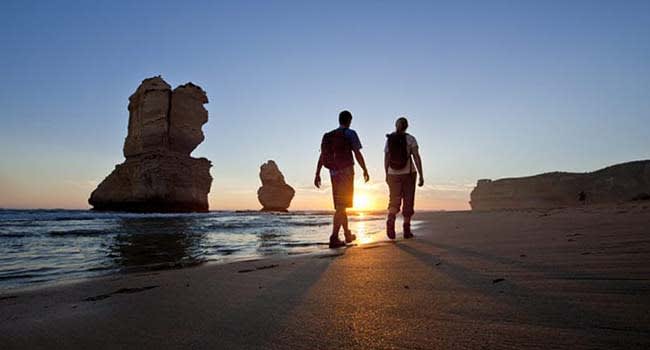 Great Ocean Walking Tour, 4 Days, Melbourne
Explore the Great Ocean Road on a guided four-day walking tour, exploring all the iconic stops along the way. You'll cover about 40km, staying in the Cape Otway Lightstation Cottages for three nights with four action-packed days of exploring. Soak up the beaches, coves, and incredible cliff top vistas along the iconic 105km Great Ocean Road coastal trail.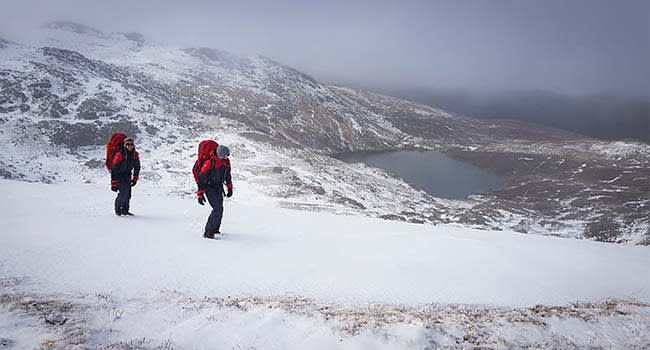 Kosciuszko National Park Snow Camp, Sydney or Canberra
Head out into the snow-covered Kosciuszko National Park on an exciting five day expedition. On the way you'll not only get to witness incredible sweeping views of the surrounding landscape, but you'll learn a number of alpine skills such as how to self arrest using an ice axe to help you navigate up to the summit of Mount Kosciuszko. Standing tall at 2228m high, you will have uninterrupted views of the snow-coated Main Range and the Great Dividing Range.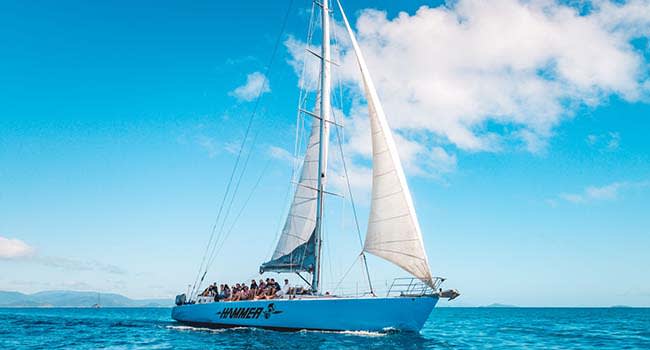 Sailing Adventure for 3 Days 2 Nights, Whitsundays
If you're keen to explore Australia's gorgeous Whitsunday Islands and have an action-packed, social getaway, this is the experience for you. For 3 days and 2 nights, your new home will be a huge sailboat gliding across the crystal blue waters of the Great Barrier Reef Marine Park. With no strict itinerary, you're free to pick your favourite snorkelling and bushwalking spots.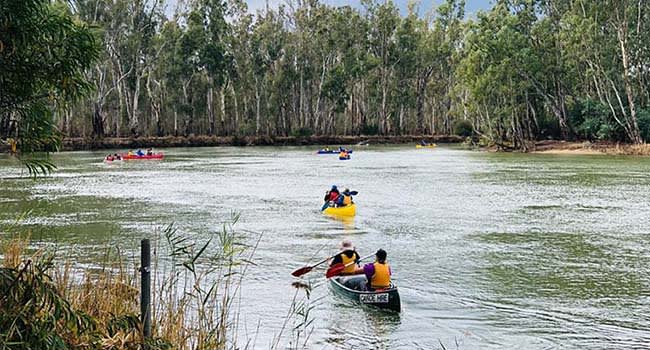 Kayaking and Camping Trip, Wyuna
Get geared up for an exciting two day kayaking adventure and camping trip at Wyuna, in the Goulburn Valley region north of Melbourne. With all your gear included, all you need to do is show up and get ready for an awesome adventure. As you paddle downstream be sure to be on the lookout for the native wildlife who call Wyuna home.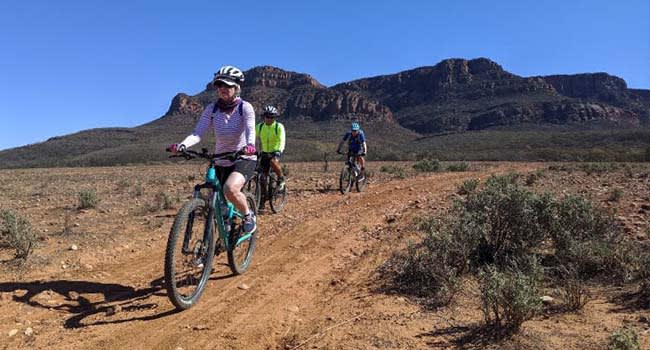 5 night mountain biking adventure, Flinders Ranges
Put your cycling skills to the test and set off for an exciting 200km mountain biking trek around the Flinders Ranges scenic loop. The tour embarks from Wilpena Pound onto a ride through South Australia's greatest Outback location. The Flinders Ranges loop takes four days with about 4-5 hours covering 50-60km per day, and for each night's accommodation you will stay in refurbished Shearers Quarters.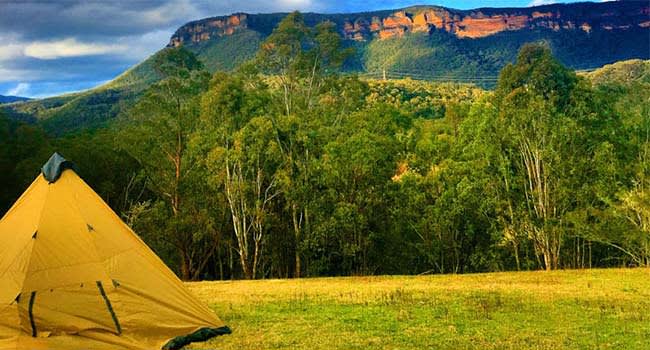 Guided Overnight 4WD Camping, Blue Mountains
Head out into nature for an overnight camping experience in the Blue Mountains. Begin your day with an exciting off-road 4WD adventure, before getting to your camping ground for the night. Here you'll spend plenty of time exploring your surroundings with incredible bushwalks to secluded spots before a night of sleeping under the stars.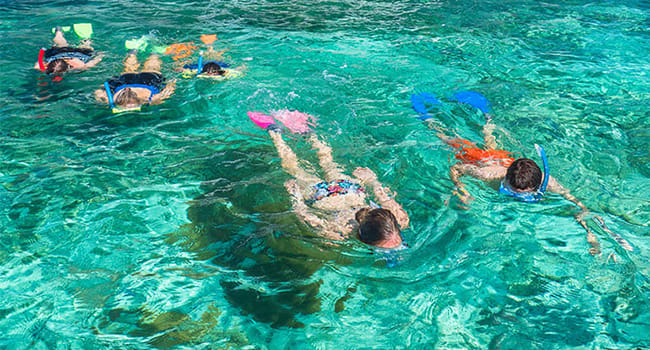 Overnight Great Barrier Reef Stay, Cairns
Explore the Great Barrier Reef by day and sleep under the stars by night. This overnight cruising experience gives you the opportunity to snorkel the colourful and lively reefs, while still enjoying the luxury of a cruise vessel. Whether you opt to get active in the water or relax on deck, this is the ideal overnight adventure.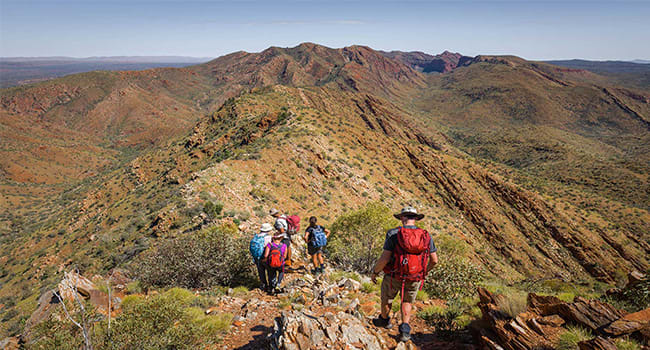 5 Day Larapinta Trail trek, Alice Springs
This five-day trek from Alice Springs along the Larapinta Trail is an incredible once in a lifetime adventure. Hike across the red rock slopes, gorges, snaking rivers, and open plains of West MacDonnell National Park, even conquering the summit of the iconic Mount Sonder. At night you'll sit around the campfire and sleep in swags under the stars for a true outback adventure.
Ready?