Whether you're looking for the perfect adventure to spice up your weekend plans or you are wanting to do Valentine's Day differently this year, these adventures built for two are the way to go! From private helicopter flights to hiring some kayaks for the day, check out just a few of our favourite adventures for two.
Adrenaline vouchers are valid for 5 years, so you can rest assured knowing there's plenty of time to enjoy your adventure when the time is right.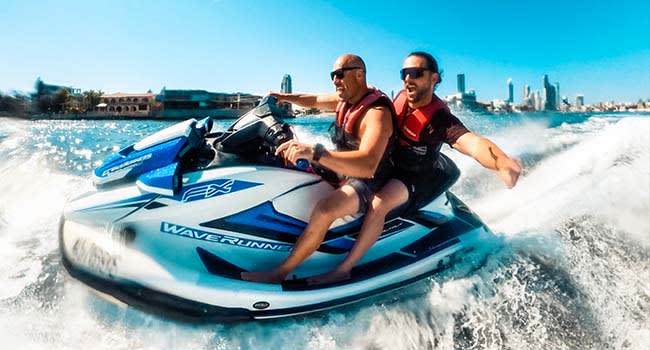 Jet Ski and Flyboard Experience, Gold Coast
Looking for an adventure for two with some real speed? Jump on this jet ski and flyboard experience for two. Race around Gold Coast's Broadbeach as you feel nothing but sea spray and an adrenaline rush. Then try your hand at a flyboard and see how much air time you can get.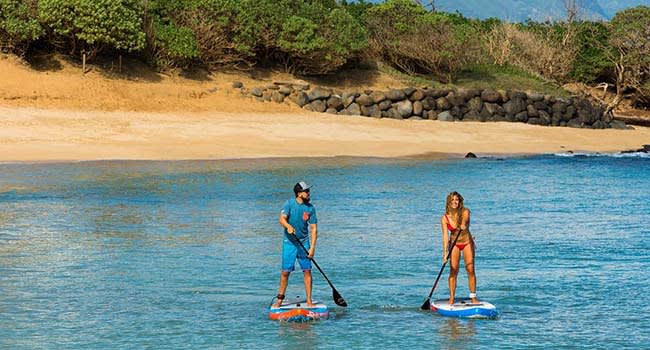 Stand Up Paddle Board Lesson, Sunshine Coast
Grab a paddle board and get out on the water this Valentine's Day, with a private stand-up paddle boarding lesson. You and your adventure buddy will receive hands-on training and get to explore the waters of the Sunshine Coast's Golden Beach from an entirely new perspective.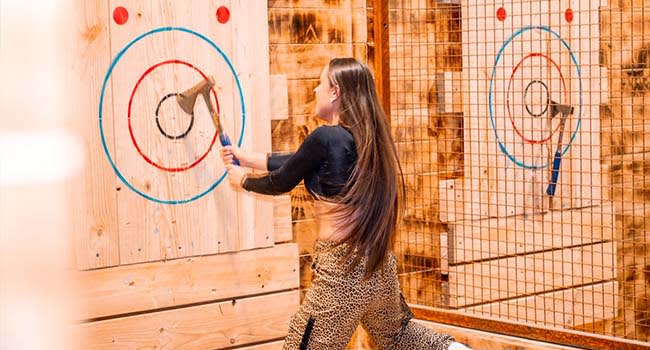 Axe Throwing Experience, Sydney
Put your aim to the test and go head to head in an axe throwing session for 2. With coaching from an expert trainer, you two will be throwing axes at bull's eyes in no time. You and your partner will then compete in a series of round-robins to see who is number one. This is a great opportunity to do something different and unleash your inner Viking.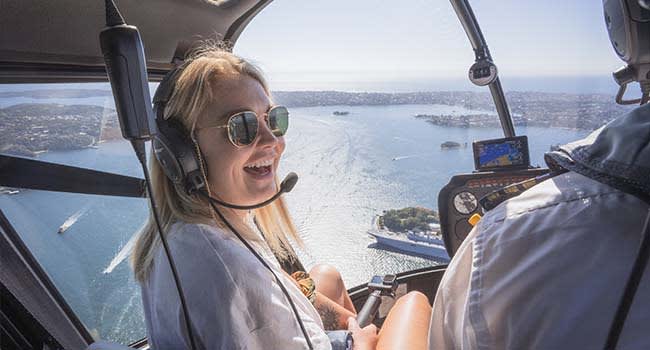 Helicopter Shared Scenic Flight, Sydney Harbour
Take off on an exciting helicopter ride for two over Sydney. Reaching thrilling heights as you look down on views of the Harbour and Sydney's iconic beaches. This is the perfect adventure to treat yourself and someone special, whether it's Valentine's Day or just date night.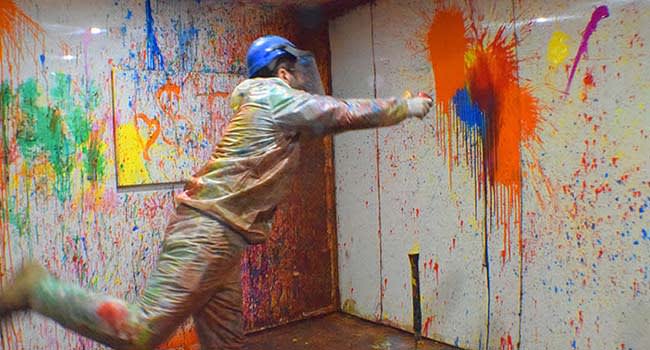 Splash room, Sydney
I think we can all agree we have a bit of pent-up frustration at the moment. This splash room experience for two gives you the perfect outlet. The best post-lockdown experience, let go of all the angst and splash colour paint all over the walls, all to a soundtrack of your favourite songs.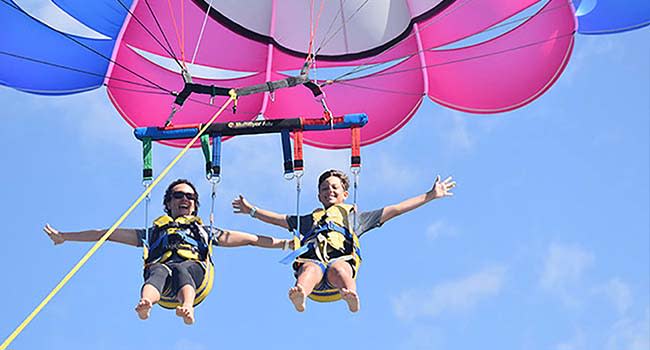 Tandem parasail flight & boat ride, Gold Coast
Experience the Gold Coast from dazzling heights on this thrill parasailing and boat ride combo. At over 350ft you will soar above Broadwater and have your best adventure buddy beside you the entire time. While flying over the sparkling water you'll be spoilt with 360 degree views of the Gold Coast and surrounds. Get your heart racing and take off on an unforgettable parasailing adventure.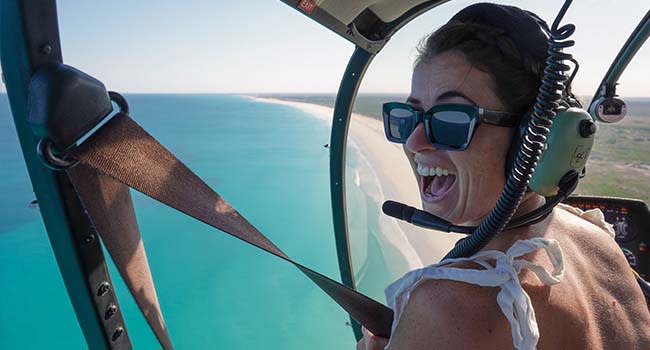 Helicopter scenic flight, Broome
This experience takes exploring Broome to the next level as your soar above the iconic turquoise and terracotta hues in a helicopter scenic flight. Nothing compares to the views as you fly over Cable Beach, Willie Creek, the lighthouse, Broome Jetty and plenty more. Look out for crocodiles and other marine life as you fly overhead.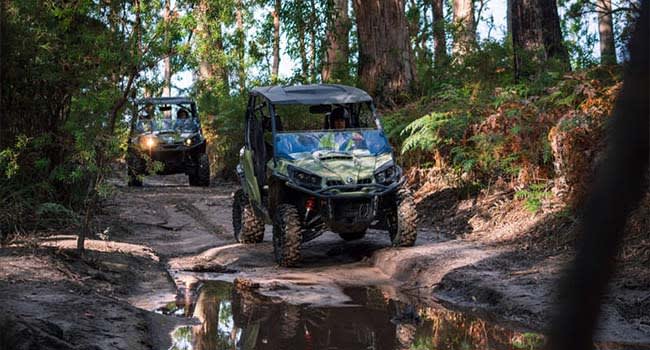 4x4 ATV adventure, Tasmania
This fun sightseeing adventure through the Tasman National Park is such an awesome way to experience the Tasmanian wilderness with your mate. The two of you will master the controls of a powerful 4x4 Can-am and effortlessly glide your way over the rough terrain. The perfect adventure to add to your Tasmanian itinerary.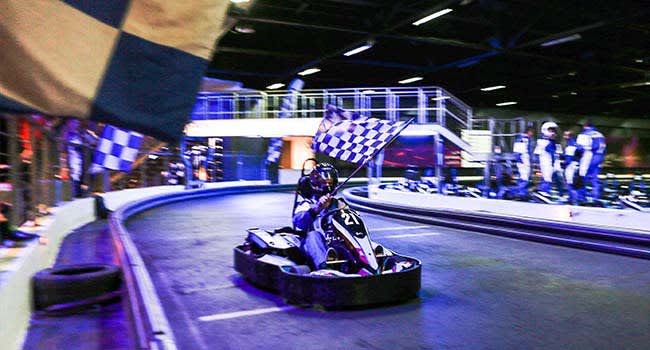 Karting 30 Lap Session, Port Melbourne
Take your Valentine's Day date to the extreme with a 30 lap session on a go-karting track. Perfect for those couples with a competitive edge, see who will win behind the wheel of an 8 horsepower engine, racing up to 60km/h. Ready, set, go!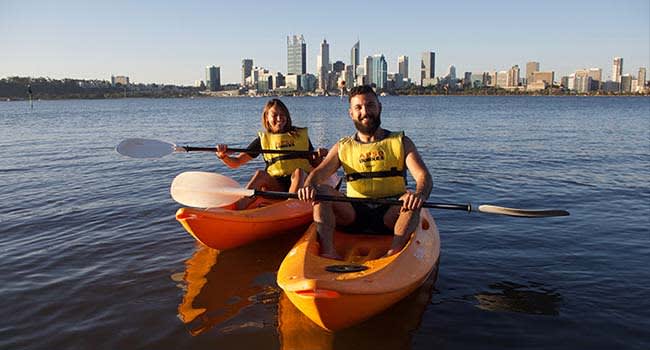 Kayak hire, Perth
Grab your mate and grab a paddle, it's time to kayak down Perth's Swan River. Soak up that early spring sunshine and enjoy this experience for two that will spice up any weekend plans or date night. Keep your eyes open as you may spot the resident dolphins, black swans and pelicans as you paddle your way downstream.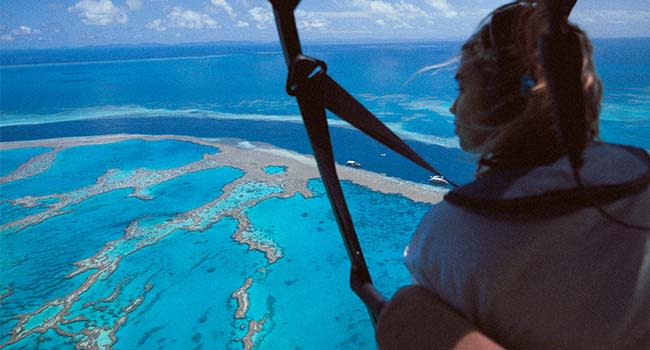 Helicopter Scenic Flight, Cairns
Discover the beauty of the Great Barrier Reef during this scenic helicopter flight for two. Feel your heart race as you gain height and soar over the azure waters of this tropical paradise. Take off with views over Cairns city and head out over the Coral Sea, where the awesome size and majesty of the Great Barrier Reef can only truly be appreciated from the air.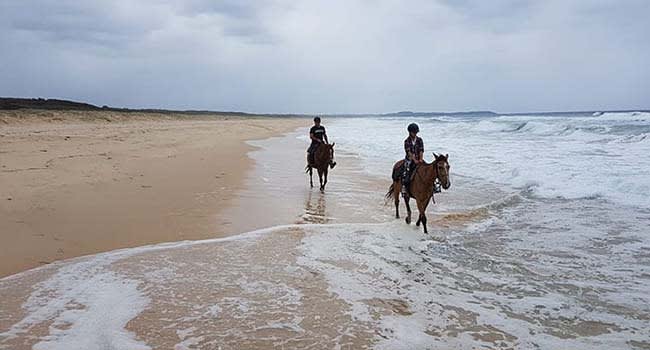 Beach and bush horse ride, Forster
This fun horse riding adventure will take you trotting through lush forest tracks before you ride along the shoreline of Nine Mile Beach. Follow your guide as you soak up the stunning scenery of the North Coast and make some awesome memories with your adventure buddy. This experience is perfect for the warmer weather and is a great post-lockdown activity.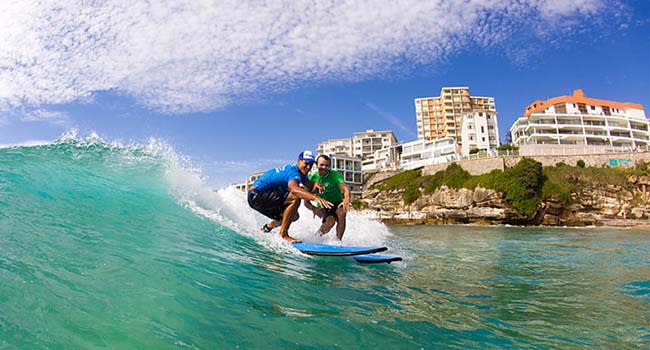 Private surfing lesson, Bondi Beach
Get out and ride the iconic waves of Bondi Beach in this private surfing lesson for two. If you've always wanted to learn to surf or sharpen your skills, this experience is the perfect opportunity as the lesson is tailored to your skill level. Master techniques you've never tried and learn how to ride waves like an absolute pro.
Ready?