If you are an avid adventure lover it can begin to feel like you've seen it all... Well lucky for you that is not the case! If there's one thing you can count on it's that there are always new, exciting and thrilling adventures to discover. From helicopter skydiving to diving with crocodiles, check out these adventures you may have never seen before.
Plus you can buy now and enjoy when the time is right with 5 year validity on all Adrenaline vouchers.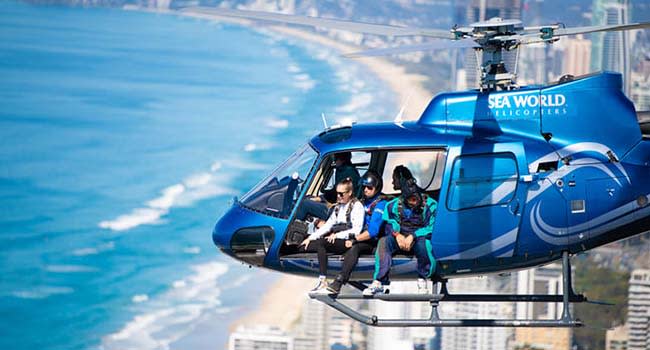 Helicopter skydiving, Surfers Paradise
Take on the challenge of helicopter skydiving experience over Surfers Paradise. Feel your heart racing as you soar to 10,000ft, looking down at the dizzying views below. Then experience the unforgettable adrenaline rush as you jump with your tandem instructor out the open chopper door and freefall at wild speeds. This full-throttle experience is the only one of its kind in Australia and is definitely an adventure worthy of your list.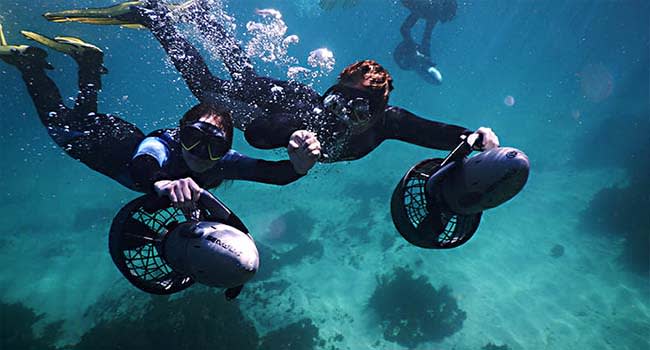 Underwater scooters, Gordon's Bay
What's an underwater scooter adventure? It's all the fun of snorkelling, but way more extreme. Feel the thrill of motoring around Gordon's Bay Marine Reserve at up to 5km/hour. The scooters are super easy to use, and you don't need any experience and can be a great option if you're not a strong swimmer. You can even learn dives, spins, backflips and barrel rolls under the water if you're up for it!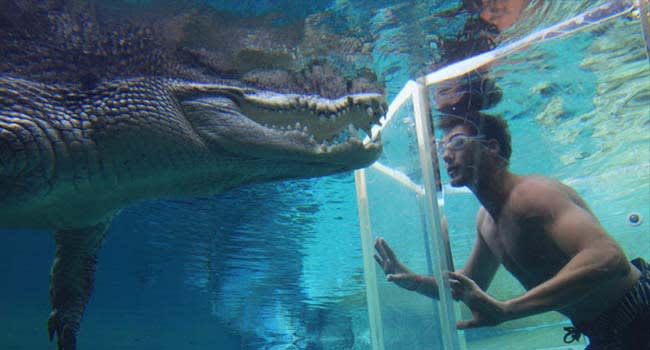 Dive with crocodiles, Darwin
We have all heard of diving with sharks, but what about huge saltwater crocodiles? Enter what is known as the "cage of death" for a hair-raising face to face encounter with a croc! Despite the name, this adventure is completely safe but nothing will prepare you for the exhilaration you will feel as being inches away from this powerful apex predator.
Tiger moth scenic flight, Perth
Take a trip back in time and fly in an incredible open cockpit Tiger Moth plane. Complete with goggles and a leather helmet, go soaring around 15,000ft above Perth in the front seat, taking in the incredible coastal views. When you land back at Jandakot you'll be given a certificate of membership to the exclusive Tiger Club, in honour of being one of the few people to have flown in this amazing aircraft.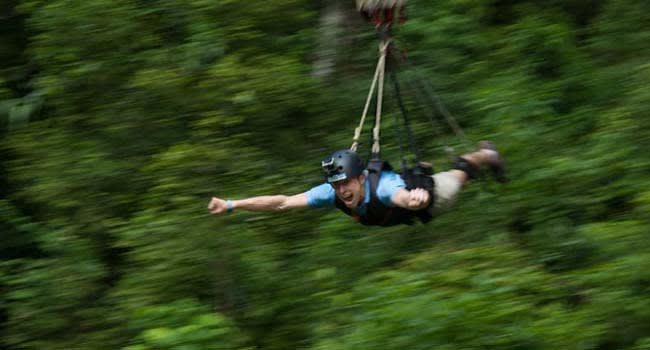 Giant swing, Cairns
There's no doubt in our mind that we have all fantasised about what it would be like to fly through the air like a superhero... Well here is your chance to bring that dream to life! The giant swing will send you rapidly freefalling through the rainforest, facing extreme speeds of up to 120km/h. Fly your way down from 45 metres down to just 1 as you plummet your way to the ground.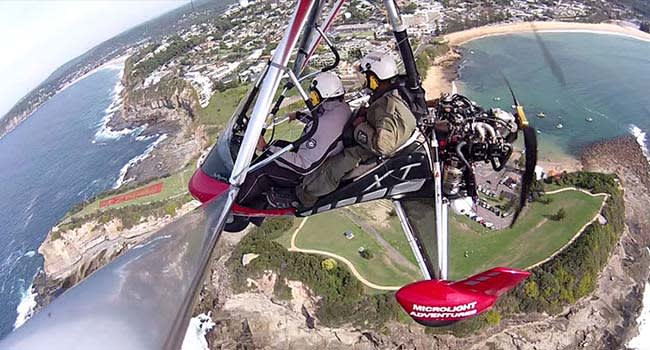 Microlight Aircraft Flight, Central Coast
If you have a fear of heights, this is the ultimate adventure to conquer! A microlight aircraft is essentially an open-air, two-person cockpit with wings. While they may be small they are powerful and will send you soaring high above the NSW Central Coast. This is an unforgettable and hair raising experience that simply must be on your bucket list.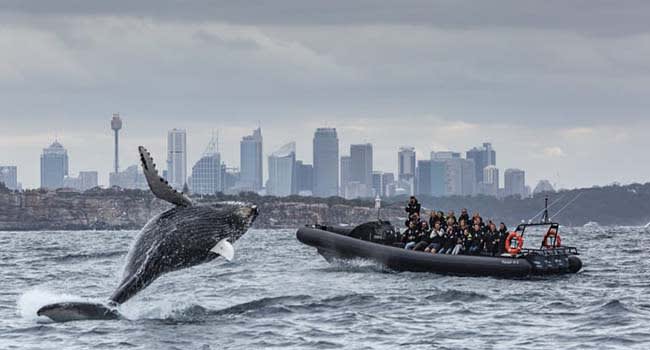 Extreme whale watching, Circular Quay
Warning: this is not your average, everyday whale watching adventure. This is extreme whale watching. Board a safari-style open ocean RIB (Rigid Inflatable Boat), the fastest commercial vessel in Sydney for a thrilling ride. It's also the only tour that gives you completely unobstructed and up-close viewing of the whales as they splash and breach around you.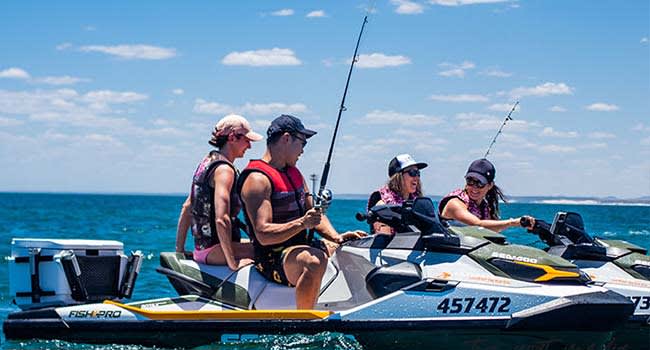 Jet ski fishing, Geraldton
This is the ultimate fishing trip - a day onboard a kitted out Seadoo Fish Pro jet ski, tearing up the water and reeling in some great catches. A jet ski is the fastest (and funnest) way to get to your favourite fishing spot and gives you some extra power to reel in a monster catch. If you've never tried it, it's the time!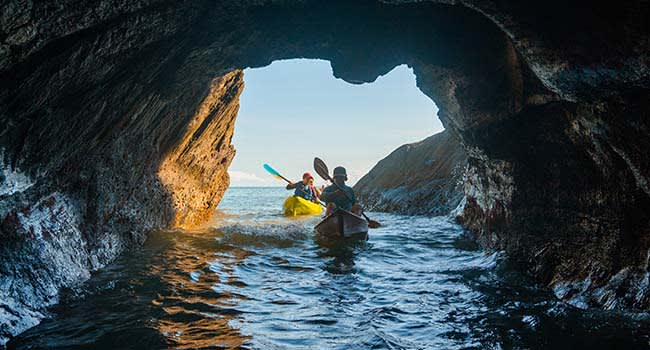 Kayaking tour, Great Barrier Reef
You might read "kayaking" and think "this is nothing new..." But you haven't seen this kind of kayaking tour. Setting out from Palm Cove, make your way over the Great Barrier Reef before having the chance to kayak your way through a cave! Not only do you have the chance to experience the bustling marine life of the Great Barrier Reef but you will go on a kayaking journey unlike any other.
Ready?