Are you ready to unlock all your adventure goals and cross off some bucket-list items? We have the ultimate adventure hit list that will have you jumping out of planes, dashing on jet skis and experiencing life to the fullest. Check out our mix of Adrenaline experiences and freebies you can easily add to your adventure itinerary.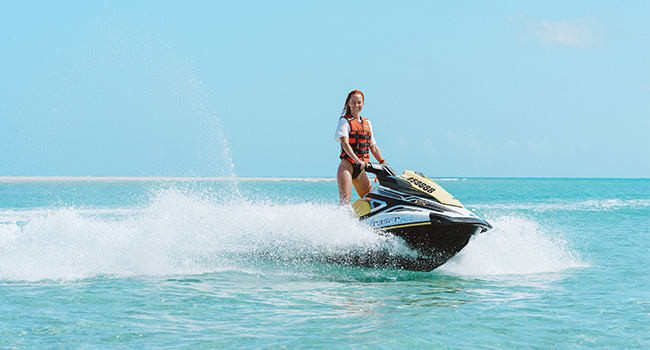 Jet ski adventure, Fraser Island
This one is a no-brainer. Stunning turquoise waters, epic jet ski adventures and an awesome tide riding alongside your mates honestly could not get much better than that! Add this to your adventure hit list and you certainly won't regret it.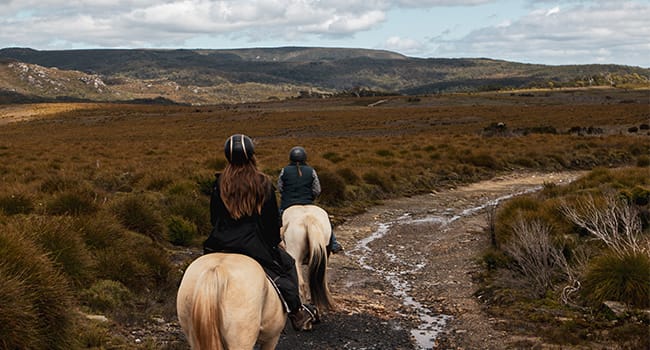 Horse trail ride, Cradle Mountain
An easy-going and fun adventure that will have you feeling like a cowboy out in the Wild Wild West. Trot your way through the myrtle and tea tree forests before witnessing the open expanse of plains that lead the way to the base of Tasmania's Cradle Mountain. Check out all our epic tours here if you're keen to do some exploring.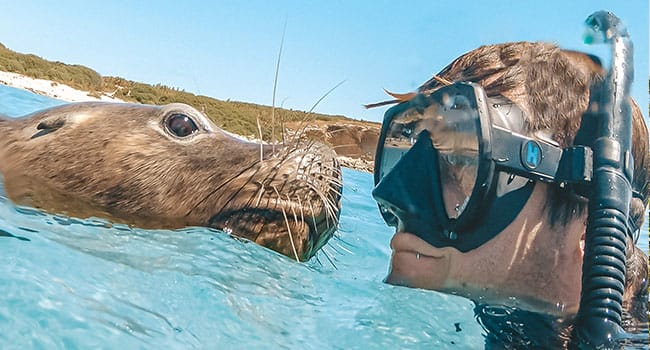 Swim with sea lions, Port Lincoln
Take the plunge and add swimming with the sea lions of the Australian South Coast to your adventure to-do list. Starting your journey off in the early morning, you will sail across to the sheltered waters of Hopkins Island. Then you will get the chance to dive in and swim alongside the puppies of the sea!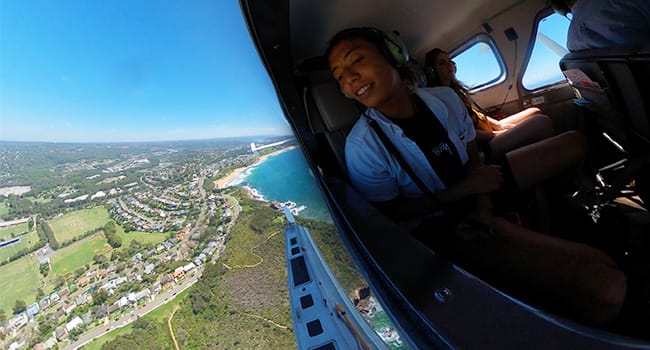 Scenic Seaplane, Sydney
Dashing over Sydney in a seaplane is an experience everyone should try in their lifetime. It will give you an entirely new perspective of this exciting city, with birds-eye views of the beaches, cliffs and that iconic city-scape. Scenic flights are a must-do for all adventurers.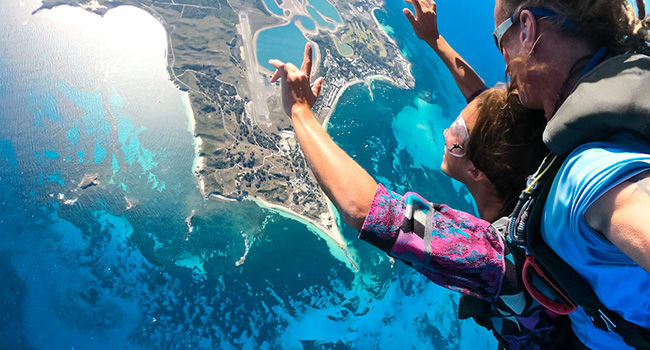 Skydiving, Rottnest Island
Rottnest Island is beautiful from the ground, but it's even better from above! Witness the unreal turquoise waters along the iconic coastline. Take this as your sign to say "eff it!" and book that skydive you've been wanting to do. You know you want to!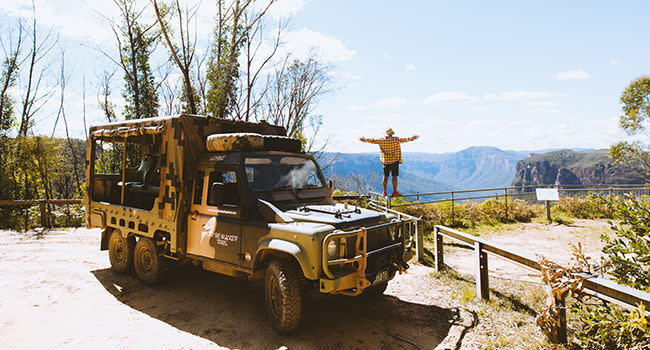 Guided 4WD Tour, the Blue Mountains
Take exploring to the next level with an exciting 4WD tour of the Blue Mountains. In the back of an ex-Australian Army Land Rover, you will be taken for a thrilling ride past all the iconic Blue Mountains attractions (and some local hidden gems).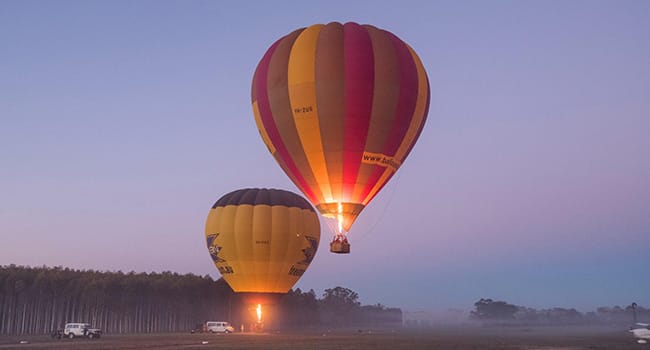 Hot air balloon, King Valley
A hot air balloon ride an absolute must for all adventurers. This one that will take you floating above Victoria's King Valley is breath taking. View cascading waterfalls, majestic mountain ranges and the area's iconic vineyards all from a hot air balloon basket.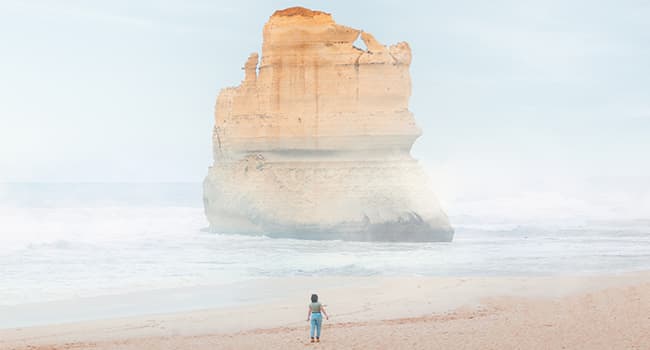 Hiking, the Great Ocean Road
People of all hiking abilities are able to experience the gorgeous scenery the Great Ocean Road has to offer. Whether you're keen for a guided tour of the area or want to try your hand at exploring on your own, check out the ample walking trails in the area and make the most of the shuttle service to get around.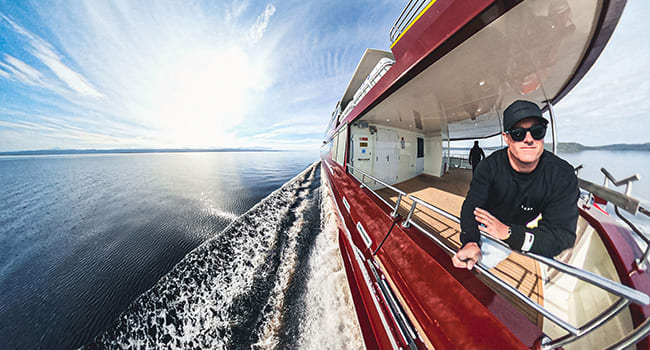 World heritage tour, Strahan
A cruise is a great family adventure, or for those who enjoy taking in the beautiful world we live in. This world heritage cruise will send you sailing down Tasmania's Gordon River before enjoying a boardwalk tour through the ancient forest at Heritage Landing. Cruising is an excellent adventure to considering year-round.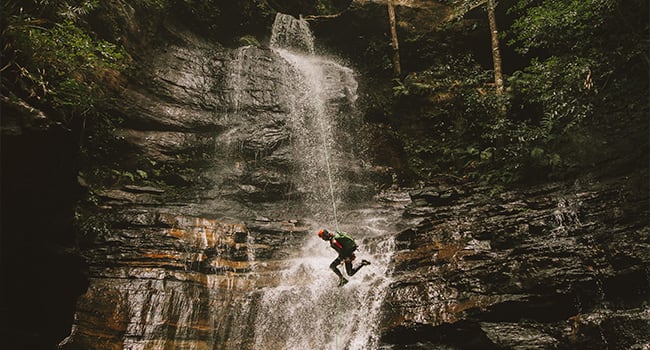 Canyoning, the Blue Mountains
Embrace nature like never before when you take on canyoning! An epic and exhilarating adventure for both kids and adults. The thrill of making your way through the epic canyons of Empress Falls and then descending in an abseil will leave you feeling like you can take on the world.
Ready?
best seller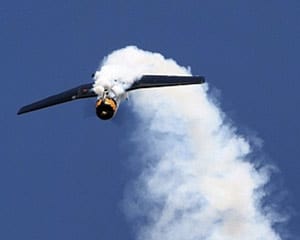 VIC: Melbourne
best seller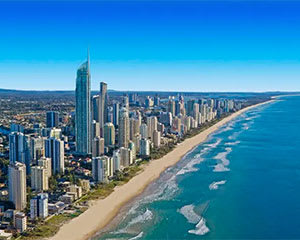 QLD: Gold Coast
BEST SELLER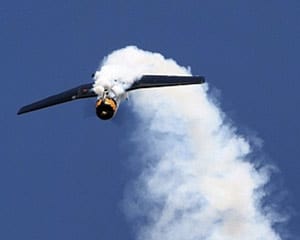 VIC: Melbourne
BEST SELLER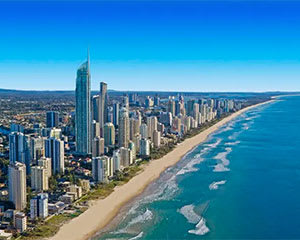 QLD: Gold Coast