One of the best things about adventures is there is so much to get out of them. From the feeling of accomplishment to facing a fear, ticking something off your bucket list or even simply spending a day doing some much-needed self-care. Treat yourself to an adventure and discover the empowerment that comes from it. We guarantee once you complete your first solo experience, you'll definitely be keen for even more.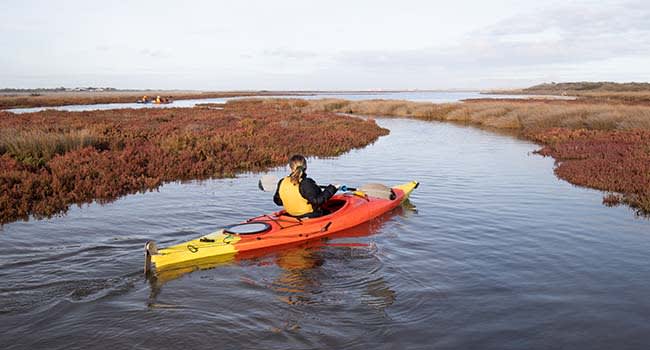 Kayaking
Kayaking is the perfect way to get out of the house and enjoy a sunny day. Whether you opt for a guided tour to spot some wildlife or learn about your local waterways or you're simply after a kayak hire, this is a great opportunity for a solo adventure. As you're gliding across salty waves or along a picturesque river, take a second to enjoy the moment and discover how grounding an adventure spent alone can be.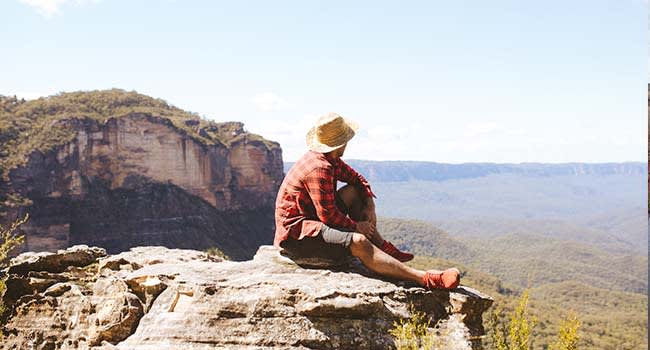 Hiking
Sometimes we all need some time spent away from the hustle and bustle of the city. That's where hiking comes in. Lace up those hiking boots and spend a day reconnecting with the natural world around you. Take your time as you explore the paths and keep your eyes out for any wildlife that you spot along the way. After a day hiking, we guarantee you'll be feeling refreshed and ready for whatever comes your way. Check out our top nature walks here.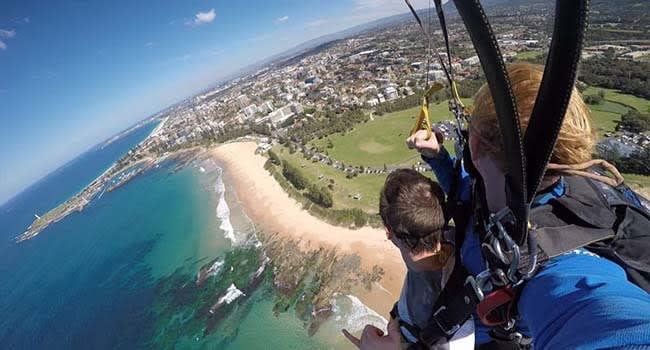 Skydiving
Stop waiting around for someone to come along and take the skydiving leap for yourself! If you've been thinking about skydiving for a while but you feel like you can't do it alone this is your sign to throw caution to the wind and just do it. Experience the hair-raising thrill and have an awesome story to tell your friends about.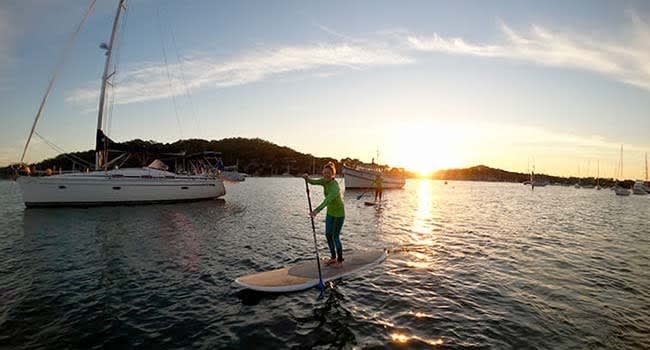 Stand up paddle boarding
Stand up paddleboarding is the quintessential solo experience. We are so lucky in Australia to have incredible stretches of coastline and stunning waterways to explore. Get out on the water and enjoy the excitement of SUP. Whether you want lessons or just to hire a board and get paddling, enjoy some time along this weekend on the water.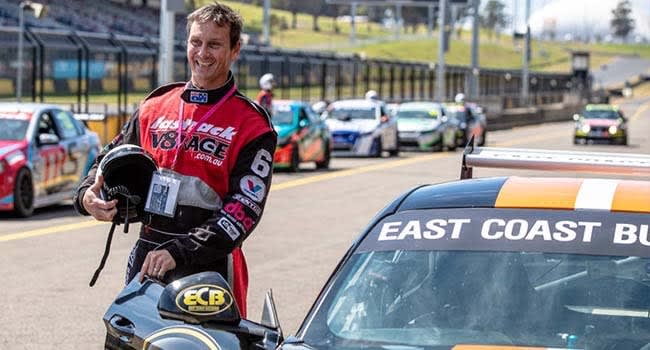 V8 experiences
For a full-throttle adventure alone you cannot go past a V8 experience. Sit in the driver's seat and put pedal to the metal in a thrilling lap around the iconic racetracks across the nation, before a hot lap with a professional driver.
Surfing
Fresh air, sunshine and nothing but you and the sea; surfing is the best solo adventure. If you haven't been surfing don't stress, we have private lessons on offer that will have you riding waves like a pro in no time. Once you've nailed it, we guarantee you'll want to hit the waves every weekend.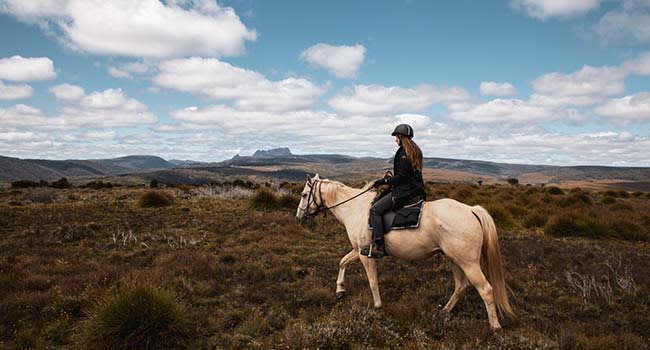 Horse riding
Saddle up and prepare for an exciting day trotting through lush native bushland or even across the shores of a beach. No matter where you decide to ride, take in the striking scenery along the horse riding trails across Australia. If you're not an avid horse rider don't fret, our experiences are suitable for all riding levels.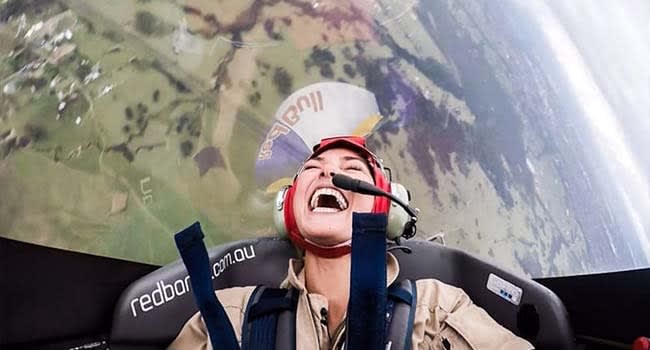 Aerobatic flight
Discover hair-raising adventure at awe-inspiring altitudes when you jump into the passenger seat of an aerobatic flight. As the pilot flexes their skills of dazzling aerial manoeuvres, watch as the world spins and flips around you. Barrel rolling through the clouds and twisting across the sky, this is an adventure that will have your heart racing and adrenaline pumping.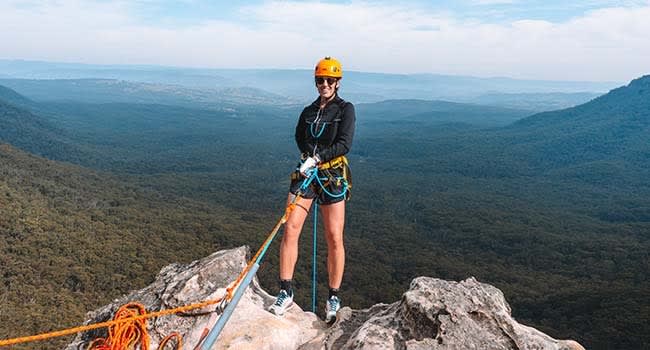 Abseiling
Discover the ultimate feeling of accomplishment when you complete an abseiling pitch. Whether it's abseiling down a rushing waterfall, or down a steep and rocky cliff face, you'll learn to master the art of rappelling before you know it.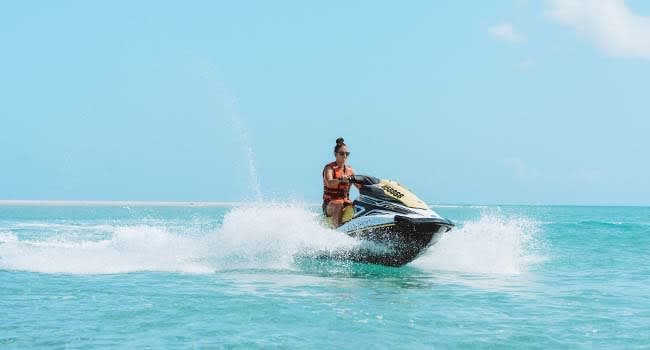 Jet ski
What better way to discover an area's waterways than to jump on the back of a jet ski for a thrilling ride. From guided tours to jet ski hire, this is such a great opportunity for an exciting solo experience. Whether it's to fill in some time while you're on holiday or just an excuse to do something exciting on your weekend, this is complete freedom in a nutshell!